Dr. Anna Gagliardi: Supporting the mental health of patients waiting for procedures delayed by COVID-19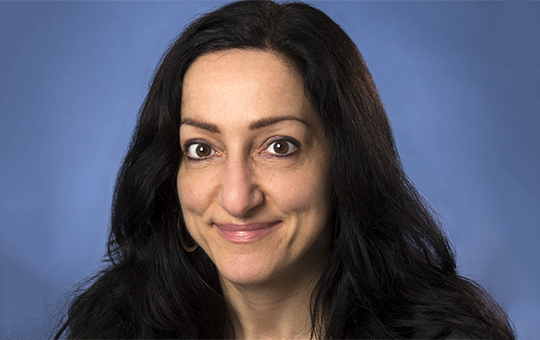 A senior scientist at the Toronto General Hospital Research Institute, Dr. Anna Gagliardi's research typically focuses on women's health, patient/family engagement and person-centred care. But as the pandemic shined a spotlight on inequities and gaps in services throughout the healthcare system, Dr. Gagliardi and her team adjusted their focus to develop a knowledge synthesis on strategies to support the mental health of diverse patients waiting for procedures delayed by COVID-19 — funded by the Canadian Institutes of Health Research's (CIHR) COVID-19 and Mental Health (CMH) Initiative.
"I was inspired to contribute to the effort for this profound experience that everyone is going through," Dr. Gagliardi says. "I could contribute to learning aimed at improving the experience for patients and families."
Within her own organization, the University Health Network, her knowledge synthesis influenced the development of strategies that support patients and families inquiring about their delayed procedures.
"What the review revealed is that patients on waitlists want periodic information. 'Send me an update so I know what's happening. Give me a potential timeline. Where am I on the wait list?'" Dr. Gagliardi says. "Give patients and families something to alleviate their anxiety and concern."
As her knowledge synthesis concludes, Dr. Gagliardi says she is looking forward to continuing her research on improving the healthcare experience for women.
"One of the things that keeps me energized is that young people are reaching out who want to become grad students, or even volunteer because they're so excited about research focused on women's health," she says. 
Learn more about Dr. Gagliardi's research as part of the CMH Initiative:
Date modified: