Dr. Stephanie Montesanti: Researching virtual care interventions for those at risk of domestic violence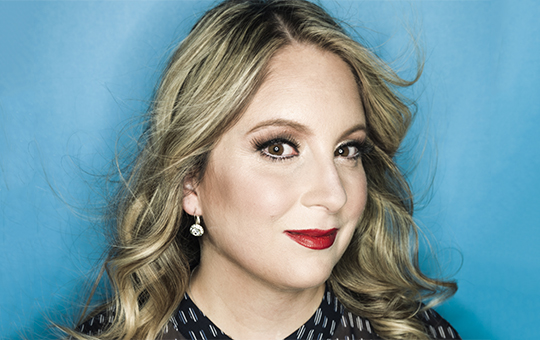 With families staying at home and cut off from community and support networks, the COVID-19 pandemic has led to a drastic increase in domestic violence and sexual assault cases. As a researcher who focuses on complex public health issues such as domestic violence and mental health, Dr. Stephanie Montesanti says it was clear early on the pandemic would cause an increased need for virtual care for individuals experiencing domestic violence.
"For someone to come forward and talk about a traumatic experience, they need to feel that they have trust and relationship with their provider — and certainly the virtual environment impacts that," Dr. Montesanti says.
With her finger already on the pulse of these issues, and through conversations with community partners, Dr. Montesanti knew there was very little evidence on virtual delivery of domestic violence services for Canadians. She quickly got to work on a knowledge synthesis, funded by the Canadian Institutes of Health Research's (CIHR) COVID-19 and Mental Health (CMH) Initiative, on virtual care interventions to provide trauma-focused treatment for those at risk of domestic violence during COVID-19.
"There isn't a one-size-fits-all approach, and these aren't easy conversations to have — safety in the virtual environment is important," she says.
While the knowledge synthesis found challenges around virtual care, with patients and practitioners preferring in-person care overall, Dr. Montesanti says she was surprised also to find plenty of opportunity for optimizing virtual delivery to complement in-person care.
"We need to continue to foster collaboration, integration and coordination of care and delivery of services and supports," she adds.
To Dr. Montesanti, the importance of researchers, practitioners and policy makers understanding service delivery and the patient experience in accessing and utilizing health services cannot be overstated.
"If we're going to answer the question about how we deliver services, we need to know how it works for those accessing those services," she says.
Learn more about Dr. Montesanti's research as part of the CMH Initiative:
Date modified: