Dr. Nazilla Khanlou: Supporting the mental health of racialized women at risk of gender-based violence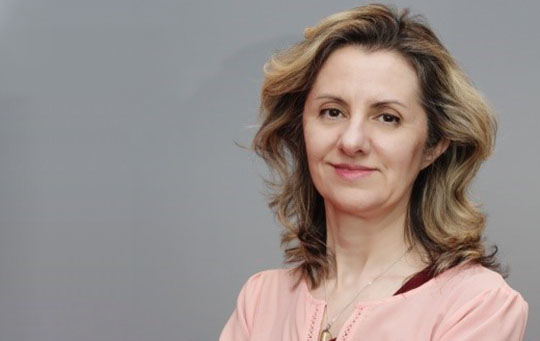 As the Women's Health Research Chair in Mental Health for the Faculty of Health at York University, Dr. Nazilla Khanlou says gender-based violence didn't start with the pandemic, but the pandemic has made it worse.
"The ripple effects are going to continue for a long time to come." she says.
With this in mind, through her knowledge synthesis funded from the Canadian Institutes of Health Research's (CIHR) COVID-19 and Mental Health (CMH) Initiative, Dr. Khanlou and her team began researching pandemic guidelines for mental health support of racialized women at risk of gender-based violence.
Since the pandemic started in March 2020, she says gender-based violence (GBV) has increased at an alarming rate — creating what UN Women refers to as a "shadow pandemic." Because of social health disparities, both pandemics have disproportionately affected racialized women.
"Gender-based violence is not only a women's issue — it's a public health issue," Dr. Khanlou says. "Systemic barriers and marginalization impact the mental health and well-being of populations, placing some at further risk. Intersectoral and upstream mental health approaches are needed to provide inclusive, equity promoting, and person-centered services "
According to Dr. Khanlou, we all have a role to play when it comes to gender-based violence, as it effects every Canadian in some form or another.
"Change is an ongoing process, so if we are going to make change, we have to be committed to it on a long-term basis. We need to engage in multi-systems collaboration and active community outreach in eliminating gender-based violence," she says. "It's not just the mental health system that will be able to do this — it's communities, it's all of us and we need to put it on the policy agenda and constantly work at the disproportionate impact of health disparities on marginalized and racialized women, their families, and communities."
Learn more about Dr. Khanlou's research as part of the CMH Initiative:
Date modified: