Indigenous Peoples and Vaccine Confidence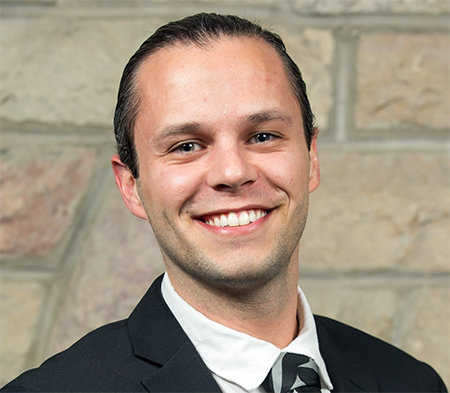 The COVID-19 pandemic has brought vaccines to the front of many people's minds, including Dr. Jaris Swidrovich. The Saulteaux/Ukrainian pharmacist and University of Saskatchewan Assistant Professor's research encompasses many interests, from Indigenous and 2SLGBTQ health to integrating Indigenous ways of knowing into pharmacy education and practice. During the pandemic, Dr. Swidrovich also focused on vaccines, publishing a paper about vaccines and Indigenous Peoples, and investing time to complete his certification to administer vaccines.
In his recent co-authored paper, Dr. Swidrovich outlines a challenging historical relationship between Indigenous Peoples and vaccines in Canada. Indigenous Peoples have experienced numerous medical harms, from an experimental tuberculosis vaccine trial and nutritional experiments to the coerced sterilization of Indigenous women. Understandably, this history can make Indigenous Peoples hesitant to receive vaccinations or health care.
In a way, the pandemic may positively impact the relationship between Indigenous Peoples and vaccines. Indigenous communities have high COVID-19 vaccination rates, and Dr. Swidrovich has anecdotally seen increased health literacy, with people discussing vaccine types and clinical trials. He outlined tools that can contribute to this positive impact, like sharing relevant, credible information via accessible tools like social media, educating health providers about the history of vaccines and Indigenous Peoples, and providing culturally safe venues like the Saskatoon Tribal Council's (STC) COVID-19 vaccination clinic, where he is working.
Dr. Swidrovich's foray into vaccines has opened new avenues for him. In the immediate future, he will continue vaccinating at the STC COVID-19 clinic. In the post-COVID-19 world, he has ideas for research as well as community-based work like taking students to help with immunizations on reserve. Pharmacists are one of the most accessible and trusted health professionals, but there are few pharmacies in Indigenous communities. Dr. Swidrovich sees huge potential for pharmacists to positively impact Indigenous communities, from offering vaccinations to being a role model.
Dr. Swidrovich's research and vaccination work contribute to our understanding of why Indigenous Peoples may be hesitant about vaccines, while illuminating positive tools to build vaccine confidence.
Date modified: