Dr. Marjorie Montreuil: Supporting children and adolescents' mental health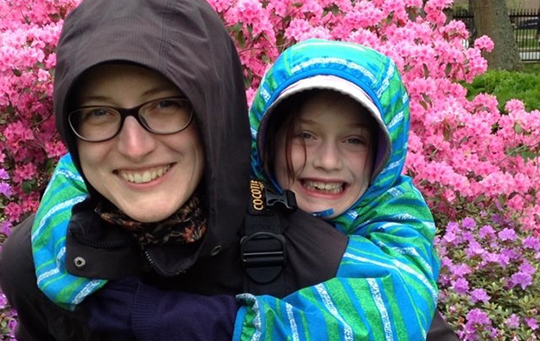 When the COVID-19 pandemic began, Dr. Marjorie Montreuil — a researcher and mother of two based out of McGill University — says it was clear that ensuring children have uninterrupted access to quality mental health care during the outbreak is imperative.
"When the pandemic happened, we could see and anticipate the mental health challenges that would occur — both for children who already have mental issues and children who might develop issues," Dr. Montreuil says.
With "children first" as her primary focus, Dr. Montreuil quickly pulled together a research team with funding from the Canadian Institutes of Health Research's (CIHR) COVID-19 and Mental Health (CMH) Initiative to develop a knowledge synthesis that reviews challenges caused by COVID-19 in regards to supporting children and adolescents' mental health.
One of the most important aspects of her work, she says, is directly involving children in her research, rather than solely conducting it through observation or second-hand reporting from adults in their lives.
"I don't see how we can develop this knowledge, but never involve children in its development," Dr. Montreuil says. "I don't see children as people we work on, but people we work with."
In addition to her recent knowledge synthesis, she is studying children and adolescent experiences during the pandemic through a web forum where they can interact and engage on different topics related to COVID-19. She credits her 10-year-old daughter as a co-designer for the website —listing her as a co-researcher on the project.
"Children should be listened to," Dr. Montreuil says. "We should recognize what they say and take into account their experiences. It's not difficult to gather children's perspectives, but you have to ask the questions."
Learn more about Dr. Montreuil's research as part of the CMH Initiative:
Date modified: