Virtual Learning Series: Impacts of COVID-19 on women's mental health and substance use
Message from the Scientific Director, Dr. Samuel Weiss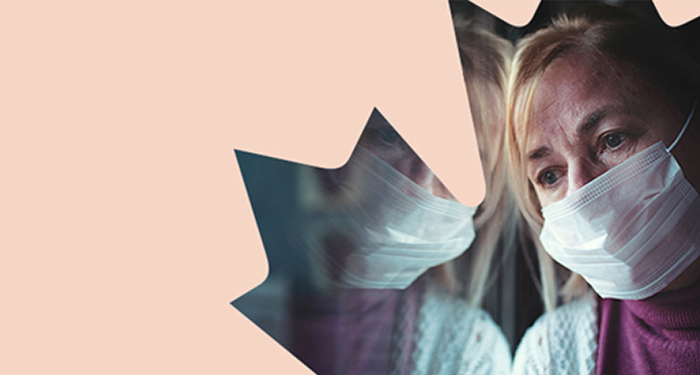 Impacts of COVID-19 on women's mental health and substance use
Date: May 4, 2021
Time: 11:30 a.m. to 2 p.m. ET
Dear colleagues,
Over the last year, COVID-19 — and the response to the pandemic — has increased mental health and substance use-related challenges for many Canadians. Knowledge synthesis research conducted as a part of CIHR's COVID-19 and Mental Health (CMH) Initiative has revealed that certain groups and communities are disproportionally impacted by COVID-19. One of the groups that is clearly experiencing increased mental health impacts and substance use needs is Canadian women.
The role of research and rapid mobilization of new evidence to inform policies, guidelines and practices has never been more crucial. As part of the CMH Initiative's knowledge mobilization efforts, CIHR is proud to host the first in a series of Virtual Learning Events: Impacts of COVID-19 on Women's Mental Health and Substance Use.
The subject of this learning event is a cross-cutting theme that emerged from the analysis of 45 projects funded through the Knowledge Synthesis: COVID-19 in Mental Health and Substance Use funding opportunity. The seven projects that will be presented in this learning event will synthesize current evidence on mental health services, delivery and guidelines, practice and related issues, placed in the COVID-19 context, with a focus on Canadian women. The event will also highlight knowledge gaps where more research is urgently needed.
Sharing evidence as broadly and as quickly as possible is important during this unprecedented time. It is vital that Canadian researchers, policy makers, practitioners and the general public are brought together and made aware of the current, evidence-based knowledge that supports improved health outcomes for all Canadians in the current and post-pandemic landscape.
Sincerely,
Samuel Weiss, PhD, FRSC, FCAHS
Scientific Director, CIHR Institute of Neurosciences, Mental Health and Addiction
Date modified: