2020 CIHR-IHSPR Rising Star Award Recipients
Recognizing emerging health services and policy researchers
The CIHR Institute of Health Services and Policy Research (CIHR-IHSPR) is pleased to announce that Dr. Kiffer Card, Dr. Fahima Dossa, Dr. Laura Boland and Dr. Nathan Stall have received the 2020 CIHR-IHSPR Rising Star Awards.
The Rising Star Award review committee selected this year's winners for their excellence in research and/or knowledge translation, the innovation of their work and the potential impact of their work within the field of health services and policy research.
The recipients were honoured with an award of $1,000 and a Certificate of Excellence.
Dr. Kiffer Card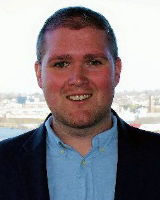 Kiffer G. Card is a social scientist and behavioral epidemiologist working in health equity research. His research uses quantitative and mixed methods to identify strategies for improving the wellbeing of youth, sexual and gender minorities, people who use drugs, and people living with HIV/hepatitis C. As a post-doctoral fellow at the University of Victoria's School of Public Health and Social Policy, Dr. Card has been awarded three multi-year fellowships: (1) The CIHR Health Systems Impact Fellowship; (2) The Canadian HIV/Trials Network Post-Doctoral Fellow Award; and (3) The Michael Smith Foundation for Health Research Trainee Award. Among the various projects these awards have allowed Dr. Card to pursue, he recently led the development of the OurStats data visualization dashboard OurStats is a knowledge translation tool developed in collaboration with the Community-based Research Centre. Our Stats makes data from the Sex Now Survey – Canada's largest and longest running second generation surveillance study of gay, bisexual, and other men who have sex with men – easily accessible and available to the community leaders, advocates, and professionals who can best use it to inform research, evaluation, and programming goals. In doing so, the Our Stats dashboard increases access to community health data collected for and by sexual and gender minority men. In the words of one CIHR reviewer, this dashboard represents "un pas majeur vers la démocratisation de la recherche" ("a major step towards the democratization of research.").
View the award-winning research:
Dr. Fahima Dossa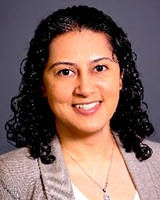 Dr. Fahima Dossa is a General Surgery Resident at the University of Toronto and doctoral student at the Institute of Health Policy, Management, and Evaluation. She was the 2019 recipient of the Alice Wilson Award from the Royal Society of Canada. She is supported by a CIHR Post-Doctoral Fellowship and through the University of Toronto's Surgeon Scientist Training Program. Dr. Dossa's PhD work examines factors affecting surgical workforce remuneration and utilization and provides actionable solutions to narrow disparities in surgery. For example, she has shown that women surgeons receive lower reimbursements for time spent operating and has traced the gender pay gap to unequal opportunities stemming from referral bias disadvantaging women in surgery. For this work, Dr. Dossa has been honoured with multiple local and national awards. Importantly, her work is being used to shape strategies aimed at improving equity in medicine and surgery.
View the award-winning research:
Dr. Laura Boland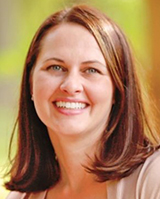 Dr. Laura Boland is a CIHR-funded postdoctoral fellow with the Integrated Knowledge Translation Research Network at the Ottawa Hospital Research Institute and Western University. She is trained as a speech-language pathologist and received a PhD in Population Health from the University of Ottawa (2018). Dr. Boland's research aims to improve health service delivery to children by developing, implementing, and evaluating shared decision making (SDM) knowledge translation interventions in pediatric clinical care using integrated knowledge translation approaches. This work has resulted in development of pediatric SDM training programs, cohorts of SDM-trained pediatric healthcare providers, a patient decision aid, evidence on the barriers and facilitators of pediatric SDM, validation of a clinical SDM screening tool for pediatrics, research partnerships with knowledge users, and the implementation of SDM in clinics at the Children's Hospital of Eastern Ontario. Dr. Boland has published 37 studies (10 first, 1 senior, author), co-edited an open-access knowledge translation casebook, taught 200+ healthcare providers about knowledge translation to patients both nationally and internationally, and sits on the Executive Committee of the Integrated Knowledge Translation Research Network. Her goal is to support and empower children to exercise their right to self-determination and build their capacity for making high quality decisions that are consistent with their informed values and preferences.
View the award-winning research:
Dr. Nathan Stall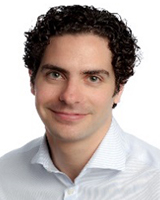 Dr. Nathan Stall received his medical degree from Western University and completed his residency in Internal Medicine and fellowship training in Geriatric Medicine at the University of Toronto. He is currently a research fellow at Women's College Research Institute at Women's College Hospital and is completing a PhD in Clinical Epidemiology & Health Care Research at the Institute of Health Policy, Management and Evaluation (IHPME) at the University of Toronto. His doctoral research uses large administrative databases to study the population health impact of caregiving for dementia. His other research interests include family caregiving, drug safety for older adults, sex and gender-based determinants of ageing, and health care utilization among persons with dementia living in long-term care. During the COVID-19 pandemic, he has been actively involved in research examining risk factors associated with long-term care outbreaks and deaths. His research is supported by the University of Toronto Department of Medicine's Eliot Phillipson Clinician-Scientist Training Program and the Vanier Canada Graduate Scholarship. He has been a Staff Geriatrician at Sinai Health in Toronto, Ontario since 2017 with a clinical focus on acute care geriatrics. Dr. Stall attends on the inpatient Geriatric Medicine Consultation Service and on the Internal Medicine Clinical Teaching Units at Mount Sinai Hospital.
View the award-winning research:
Date modified: