COVID-19

Children and families in the time of COVID-19
June 30, 2020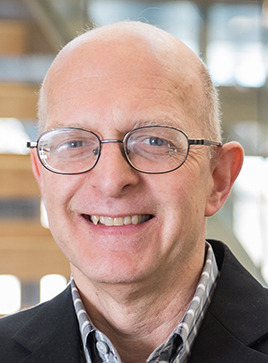 An outbreak like COVID-19 necessitates infection control-related changes to the health care environment which can add to feelings of fear and anxiety for highly vulnerable patients. For example, not being able to have visitors or be with a child or family member in a health care facility due to new visitor restrictions adds a level of uncertainty to the stress of having a loved one admitted to the hospital. Non-COVID-related health care appointments and services also often become harder to access. Based at the University of Calgary, Dr. David B. Nicholas' team is using a qualitative approach to explore experiences of children with a variety of pre-existing health conditions, caregiving members of their families, and their health care providers during COVID-19 in their CIHR-funded project, Exploring the Psychosocial and Health Service Consequences of Coronavirus on Children and their Families: Lessons Learned for Pediatric Health Care Practice and Policy.
During the 2003 SARS outbreak, members of Nicholas' research team conducted similar research and learned that "effective care management and communication processes were critically important to system management, yet were strained amidst pressing tensions and shifting conditions of the pandemic." Necessary restrictions during the COVID-19 outbreak add tension just as changes to health care environments and public spaces did during the 2003 SARS outbreak. The team has adapted their learnings and plans to compare the new findings to similar data collected during their previous study.
The team is particularly concerned about pre-existing or emerging health conditions that go untreated or under-treated in children during a situation like the current pandemic. Health care providers are working to adapt how they deliver care, including how they integrate health technologies into their practice. Changes to patient care approaches and technology-based communication methods may be here to stay even after the pandemic is over. The impact on patients as well as health care providers is unknown, with changes or cancellations of in-person and virtual interactions adding additional complexity as providers seek to give needed care to their patients.
Nicholas' team plans to collect data from four recruitment sites in Alberta and Ontario, and data collection is in progress at two of the sites. Interviews have also begun with children, parents, and health care providers. Nicholas notes, "We have generated learnings about what it means to practice during a pandemic as a healthcare provider in various pediatric specialties including mental health, palliative care, developmental disabilities, respiratory medicine and cardiac transplantation." Once the interviews are complete, the team will analyze the data with the goal of better informing recommendations for pediatric care practice and policy during situations like the current global pandemic.
Nicholas is a professor in the University of Calgary's Faculty of Social Work, as well as a member of the O'Brien Institute for Public Health in the Cumming School of Medicine. Other team members bring expertise in pediatric hematology/oncology, respiratory care, cardiac transplant care, surgery, microbiology, immunology, mental health, developmental disability and end-of-life care.
Date modified: