COVID-19

Sex, gender and COVID-19: Informing policy and making science user-friendly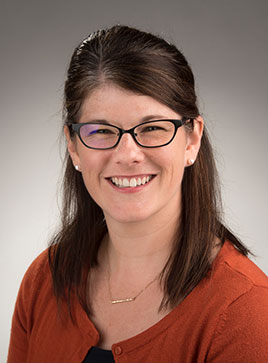 We know that diseases do not affect everyone equally. When most of us think about differences in disease risk, however, we tend to focus on age factors or socio-economic status. These are important considerations and certainly have a strong role to play in our health, but the impacts of sex (biological attributes) and gender identity (socio-cultural norms and expectations) also need to be part of the conversation.
Just like age and socio-economic status, sex and gender can influence our risk of developing certain diseases—and they can also shape the ways that public health policies and actions affect us. This phenomenon has been documented for previous health crises around the world, as disease outbreaks and the resulting public or political responses can have undesirable consequences (such as worsening existing aspects of gender inequality or stigmatizing the desire to seek care).
So, the big question right now is not whether the COVID-19 pandemic is affecting men, women, boys, girls, and gender diverse-people differently—but in what ways and to what extent.
"We know, in a broad sense, that the COVID-19 outbreak affects different genders in different ways," says Dr. Julia Smith, Research Associate in the Faculty of Health Sciences at Simon Fraser University (SFU). For example, anecdotal evidence suggests that women are disproportionately affected by a number of pandemic-related circumstances, such as caring for children who are now home from school, strains on the health care sector (as approximately 70% of global health care workers are women), and increased rates of inter-personal and intimate partner violence resulting from lockdowns.
However, to date, there is limited evidence to support these assumptions—which makes the work of creating programs and policies to address gender inequities particularly difficult.
"Most previous research on gender and outbreaks has been done after the fact," explains Dr. Smith, noting that this means the outbreaks were over before the impacts on different genders were investigated. "But decision-makers need timely information to support an appropriate and immediate response to the COVID-19 pandemic."
Dr. Smith, working alongside Dr. Kelley Lee at SFU, is hoping to supply some of that crucial information with new research. Their team is conducting case studies in Canada, the United Kingdom, China and Hong Kong to learn about how the COVID-19 pandemic and its associated policies (e.g., physical distancing) affect genders differently. Through a sex- and gender-based analysis (SGBA), they will explore of the impacts of these countries' diverse responses by speaking with individuals who are likely experiencing the gendered effects of the pandemic (e.g., health care workers, care takers), conducting interviews with policy makers, and using social media and chat room analyses. Equipped with the World Health Organization's Gender Assessment Tool [ PDF (342 KB) - external link ], their team will also analyze different policies related to COVID-19 from around the globe. This analysis will be done to identify gaps (e.g., where policies did not adequately consider gender differences but could or should have done so) and to promote appropriate action to address those gaps when they occur.
Gathering all of this information is a big task on its own, but Drs. Smith and Lee are also striving to make it easy for others to access in a timely and user-friendly manner. Dr. Smith's team is developing a tool that they are calling the COVID-19 Gender Matrix. The idea is that this tool will provide a snapshot of COVID-19's gendered impacts across health, social, economic, security and other domains in an accessible and comprehensive way by presenting SGBA data from each of the team's case studies. Complete with a complementary toolkit of resources to help non-experts digest the information, the matrix will be invaluable for policy makers tasked with developing urgent response plans for the pandemic.
"Making informed decisions about social impacts during a health crisis not only promotes equality and empowerment but is simply good public health," explains Dr. Smith, noting that these considerations are relevant to the health and safety of all Canadians. "We need to ensure that our response to a public health crisis doesn't cause undue harm to those already experiencing inequities."
While the results of this research will contribute to national and international responses to the COVID-19 pandemic, the work could also shape how we respond to future health crises by strengthening our understanding of how individuals and communities are affected by the spread of disease—including how they are affected by the policies used in our attempts to contain it.
"We have a lot of expertise here in Canada and a responsibility to the global health community," says Dr. Smith, who is pleased to see that policy makers are growing more interested in the gendered impacts of pandemics and are hungry for the best evidence to inform their work. "There is an increased demand for this information now—especially in Canada, but also internationally—and that is very encouraging."
Related reading
Date modified: