Executive management
Associate Vice-President, Corporate Services
Dwayne Martins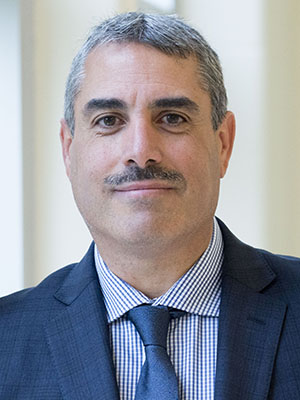 Dwayne Martins is the Associate Vice-President, Corporate Services. In this role, he is responsible for the portfolio comprising Finance and Administration, Human Resources, and Digital and Security Services.
Prior to joining CIHR, Dwayne was the Chief Operating Officer (COO) of the Schulich School of Medicine and Dentistry, at Western University. As COO, he was responsible for the overall operation of the organization, which included working with academic physicians, dentists, non-clinical academics, senior administrators and staff at large. The following portfolios reported directly to the COO position: Finance, Human Resources, Information Technology and Information Services, Education Administration, Research Administration, Communications and Marketing, External Development, Facilities Planning, Faculty Affairs Administration and Internal Affairs Administration.
In this role, he was a primary liaison between the clinical and academic sectors, which required extensive knowledge of both clinical care operations and academic mandates, across multiple organizations. He also formed a number of business development relationships, including collaborations with companies, hospitals, and universities in Canada and around the world.
Dwayne received his Master of Health Sciences in Health Administration from the University of Toronto in 1999, Master of Social Work from Wilfrid Laurier in 1998 and his Honour's Bachelor of Social Work and Honours Bachelor of Arts from Lakehead University in 1997.
Date modified: