Advancing treatment of autoimmune diseases through collaboration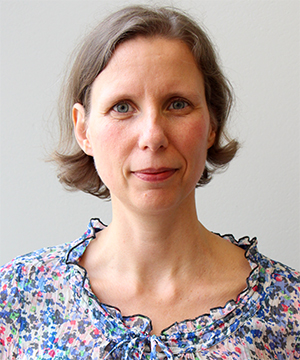 Autoimmune diseases (such as type 1 diabetes, multiple sclerosis, lupus, and rheumatoid arthritis) affect millions of Canadians, of all ages. These diseases occur when the human body's immune system mistakenly attacks normal, healthy cells. Researchers across Canada are working hard to find cures and treatments for these conditions. However, not all labs use the same research methods, which can impede the reproducibility of results.
With funding from the CIHR Institute of Infection and Immunity's Human Immunology Initiative, Dr. Megan Levings and her multidisciplinary team at the Canadian Autoimmunity Standardization Core (CAN-ASC) are refining these methods and creating standard operating procedures (SOPs). It is hoped that these methods and SOPs will allow researchers to conduct their studies in a more consistent manner, thereby facilitating collaboration within the community, and lead to greater efficiencies in the development of new treatment options.
CAN-ASC's strategy involves the establishment of a coordinating centre at the BC Children's Hospital Research Institute that will work with other labs across the country to test and refine methods to study biological samples of affected patients, while also taking into consideration the possible effects of sex and/or gender differences on their results. These new SOPs will then be shared with the research and medical communities in a variety of ways, including through workshops, seminars and publications.
Dr. Levings believes that these efforts will provide more Canadian researchers with the tools they need to study normal versus abnormal functions in the immune system.
"By developing SOPs as a collaborative approach, we will increase the rigour of research into human autoimmunity. I am thankful that CIHR is willing to support this innovative platform because it encourages the scientific and medical communities to work together to provide research tools which are broadly accessible and can be used to advance treatment options for autoimmune diseases."
Date modified: