Steps in the right direction: Microbiome researcher improving the health of Canadians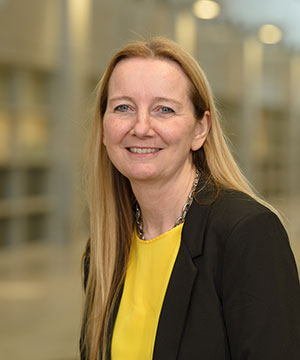 Did you know that the human body has trillions of microbes? They program our immune system, provide nutrients for our cells, and prevent bacteria and viruses from causing damage. However, despite their substantial numbers, knowledge regarding microbes is still scarce and researchers are trying to understand how they relate to health and disease. One of the questions that is being explored is whether microbiomes can be used as a tool to treat chronic diseases.
With this question in mind, Dr. Kathy McCoy, scientific director of the International Microbiome Centre (IMC) at the University of Calgary, is taking steps in the right direction. She is bringing together a coalition of pan-Canadian microbiome experts, known as The Integrated Microbiome Platforms for Advancing Causation Testing and Translation (IMPACTT). This microbiome research core strives to provide expertise, specific operating procedures, access to specialized and limited resources, guidelines for best practices in microbiome research, benchmark opportunities for wet lab and computational analysis, networking, specialized education, and mentorships for the microbiome research community across Canada. It will no doubt lead to technological and analytical expertise among microbiome researchers that will be vital to the health of all Canadians.
One of IMPACTT's top priorities is coordinating access to facilities such as the IMC, a state-of-the-art microbiome infrastructure at the University of Calgary. Dr. McCoy will help IMC provide necessary tools that benefit the health of Canadians from coast-to-coast.
"I am excited to see how rapidly microbiome research has evolved over the past several years. There have been tremendous advances in our understanding of the molecular and cellular pathways involved in microbiome-host interactions. CIHR funding into microbiome research will be fundamental in the development of microbial-based therapies to treat and prevent disease."
Date modified: