2019 CIHR-IHSPR Rising Star Award Recipients
Recognizing emerging health services and policy researchers
The CIHR Institute of Health Services and Policy Research (CIHR-IHSPR) is pleased to announce that Jamie Daw, Jennifer Watt and Lauren Lapointe-Shaw have received the 2019 CIHR-IHSPR Rising Star Awards.
The Rising Star Award review committee selected this year's winners for their excellence in research and/or knowledge translation, the innovation of their work and the potential impact of their work within the field of health services and policy research.
In addition to receiving an award of $1,000 and a certificate of excellence, the recipients were honoured at the Canadian Association for Health Services and Policy Research (CAHSPR) conference, held in Halifax on May 29-31, 2019.
Dr. Jamie Daw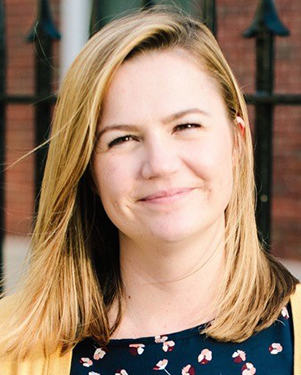 Dr. Jamie Daw is an Assistant Professor in the Department of Health Policy and Management at Columbia University Mailman School of Public Health. Jamie conducts health policy research with the belief that rigorous evaluation can inform policy decisions and ultimately lead to improved, and more equitable, population health. Her applied policy research examines how health insurance coverage policies affect health care utilization, costs, health outcomes, and health disparities. Her methodological research aims to reduce uncertainty around common challenges in health policy evaluation and contribute to the development of 'gold standard' observational methods. As a result of her interdisciplinary training, Jamie's work draws on methods and theories from a variety of fields, including health services research, statistics, political science, economics, and medicine. She received a Ph.D. in Health Policy from Harvard University, M.Sc. in Population and Public Health from the University of British Columbia and B.H.Sc (Honours) from McMaster University. Her training was supported by a Frank Knox Memorial Fellowship, CIHR Doctoral Award for Foreign Study, and CIHR Frederick Banting and Charles Best CIHR Canada Graduate Scholarship (Master's Award).
View the award-winning research:
Dr. Jennifer Watt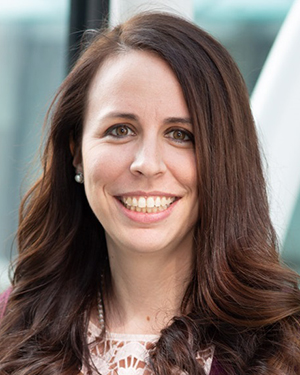 Dr. Jennifer Watt is a geriatrician (subspecialty certification fall 2016) working at St. Michael's Hospital-Unity Health Toronto. She successfully defended her doctoral thesis in clinical epidemiology and health care research at the University of Toronto and will be granted her doctorate of philosophy in June 2019. Her doctoral thesis work used knowledge synthesis and observational study methods to describe the comparative efficacy and safety of pharmacological and non-pharmacological interventions in older adults with dementia. She was accepted into the Eliot Phillipson Clinician Scientist Training Program at the University of Toronto and awarded a Canadian Institutes of Health Research Frederick Banting and Charles Best Canada Graduate Scholarships Doctoral Award to support her thesis work. As a trainee, she received local, national, and international awards for her research including the award for best poster in epidemiology at the Presidential Poster Session of the 2018 American Geriatrics Society Annual Scientific Meeting and the Dr. Jack MacDonnell Prize for the best presentation by a subspecialty resident at the 2016 Canadian Geriatrics Society Annual Scientific Meeting. She has nine first author publications and two of her thesis manuscripts are currently under review. As a geriatrician and researcher, her goal is to engage with patients, caregivers, health care professionals, policy makers, and other knowledge users to inform evidence-based prescribing of both pharmacological and non-pharmacological interventions in older adults.
View the award-winning research:
Dr. Lauren Lapointe-Shaw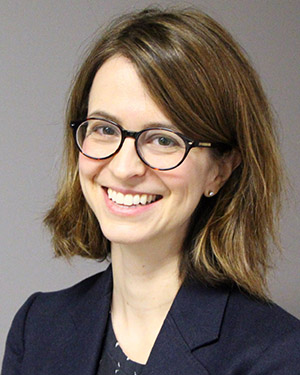 Lauren Lapointe-Shaw recently defended her PhD thesis in Health Policy, Management and Evaluation at the University of Toronto. A practicing internal medicine physician, she cares for acutely ill medical inpatients when not working on research. She is supported by a CIHR Fellowship Award and the University of Toronto Department of Medicine's Clinician Scientist Training Program.
Dr Lapointe-Shaw's doctoral thesis centered on the transition home after a hospitalization. It is during this vulnerable time that many patients will experience a hospital readmission. By measuring the quality of healthcare and evaluating the impact of health policy changes, she aims to improve healthcare delivery and ultimately help her patients transition home safely.
In addition, she has led several policy-shaping health services research projects that have identified cost-effective policy solutions for hospital drug formularies, screening protocols for resistant bacteria, and treatments for recurrent C. Difficile. She is a founding member of the GEMINI initiative, which seeks to improve the quality of care for hospital patients through policy-relevant health services research. This group was selected by Health Quality Ontario to build a program of clinical performance feedback for internal medicine physicians throughout the province.
View the award-winning research:
Date modified: