Getting immunized: The progress against vaccine hesitancy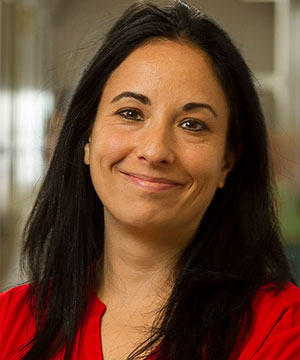 According to the World Health Organization (WHO), 2-3 million deaths are prevented each year thanks to immunization. However, there are some who are hesitant about immunizations and do not believe that they need to get vaccinated.
Fortunately, researchers like Dr. Ève Dubé, with Université Laval are looking into this important issue. Dr. Dubé is an anthropologist, a researcher, and a professor, who works on vaccine hesitancy. Her research aims at understanding the social, cultural, and political contexts that influence individuals' and groups' beliefs and practices around vaccination.
She works with various health organizations to transfer research into practice.
One of the aims of her research program is to address vaccine hesitancy by supporting parents to make informed vaccination decisions and by ensuring that healthcare providers are prepared to communicate effectively with vaccine-hesitant parents.
She is currently leading different projects on vaccine hesitancy such as a study based on interviews with vaccine-hesitant parents to look at information sources on vaccination and information needs and preferences of parents to make an informed decision about vaccination. She is also leading a project to develop and pilot-test interventions to address vaccine hesitancy around the HPV vaccine in the context of school-based programs in Canada.
The findings of these studies showed that vaccine hesitancy is complex and multi-dimensional and that interventions to address this issue need to be tailored to the specific context, subgroup and vaccine.
Her research contributes to a better understanding of the factors that lead to vaccine acceptance, leading to the work in maintaining and improving vaccination coverage in Canada.
"CIHR funding played a key role in establishing my research program. Early in my career, I have received funding by CIHR to conduct a qualitative longitudinal study looking at mothers' decision-making process around vaccination. The findings of this study showed the spectrum of attitudes, and associated behaviors, toward vaccination. This study directly contributed to the conceptual basis of research on 'vaccine hesitancy'."
Date modified: