Statement from Dr. Charu Kaushic on World AIDS Day 2018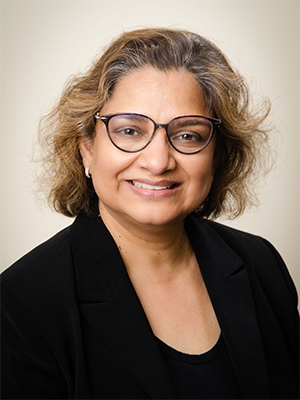 World AIDS Day is December 1 and it is important for us to remember that HIV infection remains a major global health issue, with almost 35 million people around the world still living with the virus. While anti-retroviral treatment can control HIV, not everyone has access to treatment. Further, an HIV-positive diagnosis can lead to social marginalization in some communities because of stigma and discrimination. As a result, some people who are at risk may not want to be tested.
The theme of World AIDS Day 2018 is "knowing our status" – an objective that can be best achieved through public education, which will lead to individual empowerment.
Canada is making great progress towards meeting the World Health Organization 2020 targets of 90-90-90 for HIV/AIDS. This refers to 90% of HIV-positive people finding out about their status, 90% of those diagnosed receiving antiretroviral treatment, and 90% of those maintaining a suppressed viral load (and, consequently, not transmitting the virus to others). The first goal remains a big challenge because many people at risk are not getting tested for complex reasons. Consequently, the global incidence of new HIV infections has remained at around 1.8 million for the past few years.
That is why this year's theme of "knowing our status" is so important, and why we must continue to fight HIV/AIDS through both knowledge discovery and knowledge exchange.
The CIHR Institute of Infection and Immunity has been leading the Government of Canada's investment in HIV research for almost two decades, and our current funding opportunities are excellent examples of our efforts in this area. An excellent example would be the $10 million Centres for HIV/AIDS, Hepatitis and other sexually transmitted and blood-borne infections Research program. With applications due in December, the program will give scientists the chance to implement innovative and collaborative health services and population health strategies. It will also strengthen the capacity of trainees and engage stakeholders and partners through effective knowledge translation.
As an immunologist working in HIV-1 research at McMaster University, my research is focused on women's reproductive health, to better understand why they are more susceptible to sexually transmitted pathogens like HIV and the herpes virus. We are also investigating alternate and more affordable ways to enhance the body's ability to naturally resist these infections. As researchers, we are all willing to get regular testing for HIV because our research puts us at risk of contracting the virus. Similar testing by scientific, political and community leaders will break the barriers around testing and encourage people to get tested for HIV.
Community consultation is another important part of our research mandate, and we regularly consult and share our research findings through outreach to African/Caribbean/black community organizations in Toronto. This allows the public to stay informed and encourages people to talk openly about issues regarding HIV risk, prevention, testing and treatment. It also helps to empower individuals to find out about their HIV status, so they can take the necessary steps to seek help without social or psychological stigma.
On this World AIDS Day, let us encourage each other to "know our status" without fear of stigma and discrimination, so we can help Canada achieve its 90-90-90 goals by 2020.
Dr. Charu Kaushic
Scientific Director
CIHR Institute of Infection and Immunity
Date modified: