Executive management
Vice-President Research - Learning Health Systems
Dr. Tammy Clifford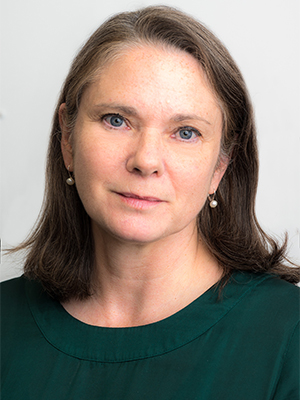 Dr. Tammy Clifford is Vice-President Research – Learning Health Systems. Dr. Tammy Clifford was appointed Vice-President, Research Programs at CIHR, on October 4, 2018. In this role, Dr. Clifford provides leadership for the design, development, and administration of CIHR's funding programs and science policies. As a member of CIHR's Executive Management Committee, she also works with Governing Council and Scientific Directors to help define and oversee the organization's strategic directions.
Before joining CIHR, Dr. Clifford was the Chief Scientist and Vice-President, Evidence Standards, at the Canadian Agency for Drugs and Technologies in Health (CADTH), where she served in a number of senior leadership roles over the past decade. As a member of CADTH's executive team, she led the implementation of four strategic plans, piloted important organizational changes, and oversaw the production of evidence synthesis reports for Canadian decision makers.
At the beginning of her career, Dr. Clifford worked on a number of maternal and child health research projects at CHEO's Research Institute, where she also served as a member of the Research Ethics Board. More recently, she had been a principal investigator on a number of knowledge translation research projects, a peer reviewer, and a member of CIHR's Institute of Human Development, Child and Youth Health Advisory Board.
Dr. Clifford received her PhD in Epidemiology and Biostatistics from the University of Western Ontario, and her BSc and MSc from McGill University. She is currently an adjunct professor with the School of Epidemiology and Public Health at the University of Ottawa, where she supervises a number of masters, doctoral, and post-doctoral students. She is recognized for her exceptional leadership abilities, as well as for her passion and commitment to knowledge translation, and to mentoring the next generation of health researchers.
Date modified: