Transitions in Care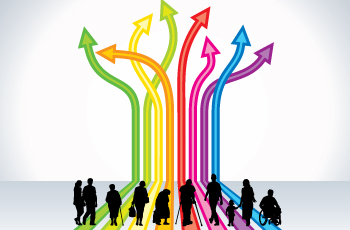 The goal of the CIHR Transitions in Care (TiC) initiative is to improve the health and well-being of all people in Canada by supporting research that transforms the health system to optimize the outcomes of individuals experiencing transitions in care.
In their lifetime, every Canadian will experience many transition in care, whether as a client, patient, caregiver, family member, and/or as a member of a community with challenges to accessing care. Successful care transitions require multi-disciplinary communication and coordination, comprehensive planning, including client/patient/caregiver education and health care provider involvement, and shared accountability during all points of transition. When gaps occur in care transitions, individuals are susceptible to fragmentation in care, delayed care, poor quality of care, unfavorable experiences, compromised patient safety, and adverse medical events.
The impact of the COVID-19 pandemic on health care delivery and services such as the shift to virtual care, reduced access to primary and specialist non-COVID care, delays and cancellations of medical screenings, procedures and surgeries, and the under-diagnosis of new health conditions has underscored the importance of effective and efficient strategies for care transitions. In addition, the exacerbation of poor health and well-being outcomes experienced in long-term care and assisted living facilities during the pandemic and the pre-existing health inequities experienced by underserved and historically excluded populations, including Indigenous Peoples (First Nations, Inuit, Métis and/or Urban Indigenous communities), highlights the timely need for evidence-based approaches to improve transitions in care.
The initiative is co-led by the CIHR's Institute of Circulatory and Respiratory Health (ICRH), Institute of Human Development, Child and Youth Health (IHDCYH), Institute of Health Services and Policy Research (IHSPR), and the Institute of Indigenous Peoples' Health (IIPH), in collaboration with the Institute of Aging (IA), Institute of Cancer Research (ICR), Institute of Gender and Health (IGH), Institute of Musculoskeletal Health and Arthritis (IMHA), Institute of Neurosciences, Mental Health and Addiction (INMHA) and the Strategy for Patient-Oriented Research (SPOR).
Date modified: