Yuan Xu
Health System Impact Fellow Profile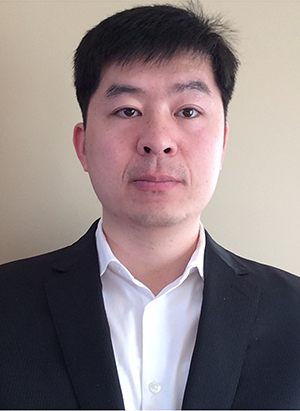 Name:

Xu Yuan

Host Partner Organization:

Alberta Health Services

Name of Host Partner Organization Supervisor:

Dr. Kathryn Todd

Location (city, province):

Calgary, Alberta

Academic Institution:

University of Calgary

Name of Academic Supervisor:

Dr. Brenda Hemmelgarn

Duration of Fellowship (1 or 2 years):

1 year
Title of Fellowship / Program of Work:

Developing EMR data extraction method to enhance the research and health care for heart failure
Biography
I have completed my PhD in epidemiology at the department of Community Health Science at University of Calgary. Before studying in Canada, I had obtained my MD and MSc degrees and completed my general surgery residency at Capital Medical University (Beijing, China). I am interested in developing methods to leverage the utility of electronic medical records (EMR) in health service and outcome research by extracting the clinical information from EMR to enhance the traditional data source (such as administrative data). I have rich experience and published a number of journal articles in this field. My career goal is to become a faculty member with the research direction of methodology in EMR utilization and applications in improvement of health service research and quality of care. This postdoctoral position will be a unique opportunity which will provide me with a better understanding of the real-world EMR data in Canada, and the highly experienced mentor team will provide me hands-on skills on data science and health services research. This will definitely lead me toward my academic career goal.
Fellowship Program of Work
The departments of Research, Innovation and Analytics at Alberta Health Services and the department of Community Health Sciences at University of Calgary with the additional support from the O'Brien Institute for Public Health, created this HSI Fellowship position. I will lead a novel research project that relates to the mission of Research, Innovation & Analytics at AHS. The main aim of the project is to develop computer-assisted automated EMR data extraction and analysis tools for near real-time monitoring of system performance in heart failure (HF). This goal will be achieved by implementing data and text mining techniques (based on clinical contents) and risk adjustment methods on the EMR and Alberta HEART data. This project will allow me to develop or enhance existing skills in big data science which is now in high demand due to enhanced reliance on big EMR data analytics in health care systems. I will have the opportunity to work with the members of World Health Organization (WHO) Collaborating Centre and International Methodological Consortium for Coded Health Information (IMECCHI) at UofC. Moreover, the opportunities to interact with the Executive Leadership Team and other senior leaders and decision makers at AHS are unique features of this training experience. I will also have many opportunities to engage with clinical leaders and senior decision makers so as to understand the real world challenges of translating knowledge into practice. I truly believe that the academic support team including Dr. Brenda Hemmelgarn (Professor, UofC), Dr. Hude Quan (Professor, UofC), Dr. Amy Metcalfe (Assistant professor, UofC) and Dr. William Ghali (Professor, UofC) and an organizational support team including Dr. Kathryn Todd (Vice-President of Research, Innovation and Analytics and member of the Executive Leadership Team of AHS) and Dr. Stafford Dean (Senior Program Officer, Analytics) will provide adequate support for me throughout the program. This initial pilot project will be used to leverage additional experiential training opportunities with AHS and other partner organizations throughout the province in the future. This novel program will help build capacity for additional applied training opportunities across the graduate programs offered by the Department of Community Health Sciences at UofC.
Date modified: