Dr. Mark S. Dockstator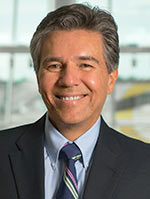 Affiliation
Trent University
Chanie Wenjack School of Indigenous Studies
Committee membership
Governing Council
Standing Committee on Finance
Biography
Dr. Mark S. Dockstator is an associate professor at Trent University, Chanie Wenjack School of Indigenous Studies, and former President of the First Nations University of Canada. A member of the Oneida Nation of the Thames, he received his doctorate in law from Osgoode Hall Law School, York University.
Dr. Dockstator has senior leadership experience in both the public and private sector, having served as the founding Chairman of the First Nations' Statistical Institute, Senior Negotiator and Researcher for the Assembly of Manitoba Chiefs, President and CEO of Rama Economic Development Corporation, Special Advisor to the Royal Commission on Aboriginal People and Special Advisor to the Chief Commissioner of the Indian Land Claims Commission. Dr. Dockstator has a great deal of business experience and has a specific research expertise in Aboriginal issues, having served as Principal Investigator on an array of national and regional research projects in areas such as Aboriginal health, treaties, Aboriginal languages and culture, education and economic development.
Dr. Dockstator also serves on a number of boards including the Rideau Hall Foundation, Canadian Institutes of Health Research, Royal Military College and the Canadian Museum of Nature Foundation.
Date modified: