IHSPR Institute Advisory Board Members – Biographies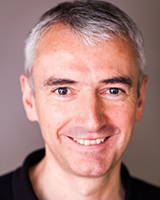 Dr. Stirling Bryan, PhD (Chair)
Director
Centre for Clinical Epidemiology & Evaluation Vancouver Coastal Health Research Institute
Dr. Stirling Bryan is a university-based health economist who has had extensive engagement with the policy and decision-making world. He began his career in the UK with appointments at St Thomas' Hospital Medical School and then Brunel University, before moving to Birmingham (senior lecturer and then full professor at the University of Birmingham). His research track record reveals a long-standing goal of informing policy and practice, demonstrated, in part, through an extensive involvement with the UK National Institute for Health & Clinical Excellence (NICE). For many years he led the University of Birmingham team that conducted economic analyses for NICE, and subsequently served for 3 years as a member of the NICE technology appraisals committee. In 2005 he was awarded a Commonwealth Fund Harkness Fellowship and spent one year at Stanford University, researching technology coverage decision making in a US health care organisations. He emigrated to Canada in 2008 (professor in UBC's School of Population & Public Health, and Director of the Centre for Clinical Epidemiology & Evaluation, VCH Research Institute) and continues a focus on policy-relevant research. He served for 6 years as chair for CADTH's Health Technology Expert Review Panel, and his ongoing UBC faculty position, sponsored by Vancouver Coastal Health, sees him working alongside policy colleagues in one of BC's largest regional health authorities. Further, he is the Scientific Director for the BC SUPPORT Unit, a component part of Canada's Strategy for Patient Oriented Research.
---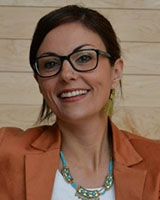 Katie Aubrecht, PhD
Canada Research Chair in Health Equity and Social Justice
Assistant Professor, Department of Sociology, St. Francis Xavier University, Antigonish, Nova Scotia
Dr. Katie Aubrecht is Canada Research Chair in Health Equity and Social Justice and Assistant Professor in the Department of Sociology at St. Francis Xavier University, Antigonish, Nova Scotia. Aubrecht has a PhD in Sociology of Education from University of Toronto, and is an alumnus of the inaugural cohort of the CIHR IHSPR Health System Impact (HSI) Fellows. As Director of the Canadian Foundation for Innovation Spatializing Care: Intersectional Disability Studies Lab, she leads an interdisciplinary research program that maps health services, social policies and community resources related to marginality, mental health and resilience across the life span, with a focus on rural communities in Atlantic Canada. Aubrecht's teaching and research as a health sociologist draw on intersectional disability studies, gerontology and participatory, decolonizing and arts-informed qualitative research methods to analyze disability, aging and mental health education, policy and practice. As part of this program of work she explores creative cross-sectoral approaches to person- and family-centred dementia, mental and behavioural health care. Aubrecht has status as Adjunct Professor in Family Studies and Gerontology at Mount Saint Vincent University and Dalhousie University's School of Health and Human Performance. Her contributions to initiatives to support patient and citizen engagement and knowledge translation in health research have been recognized through an appointment as Associate Scientist with the Maritime SPOR SUPPORT Unit. She has served as President and Executive Board Member on the Canadian Disability Studies Association, and as Board Director for Canadian Centre on Disability Studies, and Mental Health Research Canada.
---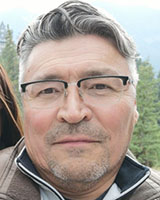 Thomas Beaudry
Engagement and Reconciliation Community Coordinator, Department of Sustainable
Development, Province of Manitoba
Residing in Winnipeg, Manitoba, Thomas is a proud Anishanaabe man; a proud father of three (two young men and a young woman); and a mishoom of two boys. He is a graduate of the Centre for Indigenous Environmental Resources (CIER), with a certificate in Environmental Protection, with the focus on environmental-related issues concerning Indigenous peoples and communities. Thomas is currently employed with the Province of Manitoba, Department of Sustainable Development, as an Engagement and Reconciliation Community Coordinator.
Thomas' goal is to work with Indigenous Peoples and communities, NGOs and government in the area of environment and health, applying traditional knowledge towards creating healthy environments, people and communities. As well as to work at a local, national and international level on Aboriginal issues related to the health, environment and development.
Thomas sits on the George and Fay Yee Centre for Healthcare Innovation's (CHI), (Manitoba's SPOR SUPPORT Unit) Executive Council, helping to inform the Centre's strategic direction and governance. He also sits on CHI's Patient/Public Engagement Collaborative Partnership, helping to inform all of CHI's patient/public engagement in health research activities. Thomas was a caregiver partner on Dr. Maya Jeyaraman's research study on ER wait times, which has won a SPOR CIHR PIHCI Knowledge Synthesis grant, as well as Dr. Tara Stewart and Dr. Malcom Doupe's CIHR grant proposal about subacute care. He also sits on the University of Manitoba's College of Pharmacy Experiential Education Advisory Committee as a patient partner. Thomas completed CHI's Academic Health Sciences Leadership Program.
It is time to be comfortable being uncomfortable with one another when collaborating on the issues that need to be addressed. This is in a respectful and safe environment.
---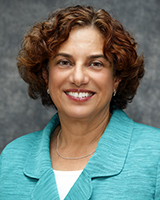 Arlene Bierman
Director of Center for Evidence and Practice Improvement (CEPI)
Agency for Healthcare Research and Quality
Arlene S. Bierman, M.D., M.S., is director of the Agency for Healthcare Research and Quality's (AHRQ) Center for Evidence and Practice Improvement (CEPI) consisting of five divisions: the Evidence-Based Practice Center Program; the U.S. Preventive Services Task Force Program; Digital Healthcare Research; Practice Improvement; and Healthcare Delivery and Systems Research; as well as the National Center for Excellence in Primary Care Research. Dr. Bierman is a general internist, geriatrician and health services researcher whose work has focused on improving access, quality and outcomes of health care for older adults with chronic illness in disadvantaged populations and has published widely in these areas. Dr. Bierman has also developed strategies for using performance measurement as a tool for knowledge translation, as well as conducted research to increase policymakers' uptake of evidence.
As tenured professor she held appointments Health Policy, Evaluation, and Management; Public Health; and Medicine; and Nursing at the University of Toronto, where she was the inaugural holder of the Ontario Women's Health Council Chair in Women's Health and a senior scientist in the Li Ka Shing Knowledge Institute at St. Michael's Hospital. She was principal investigator for the Project for an Ontario Women's Health Evidence-Based Report Card (POWER) study, which provided actionable data to help policymakers and health care providers improve health and reduce health inequities in Ontario.
Dr. Bierman has served on many advisory committees including the Geriatric Measurement Advisory Panel of the National Committee for Quality Assurance, the boards of Health Quality Ontario, and the National Center of Excellence National Initiative for Care of the Elderly (NICE). She received her MD degree from the University of North Carolina School of Medicine in Chapel Hill where she was a Morehead Fellow. She completed fellowships in Outcomes Research at Dartmouth Medical School, and Community and Preventive Medicine at the Mount Sinai School of Medicine and also served as an Atlantic Philanthropies Health and Aging Policy Fellow/American Political Science Foundation Congressional Fellow.
---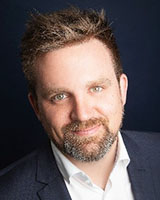 Antoine Groulx, MD, MSc, FCFP
Family Physician
Full Professor, Clinical Medicine, Université Laval
Clinical Lead, PULSAR
Antoine Groulx is a family physician and father of four who has led a wide-ranging practice in a rural setting for over 10 years. During and after his studies, he served in various union and clinical administrative roles and held positions in different organizations and associations. He was also Assistant Deputy Minister for Quebec's Ministère de la Santé et des Services sociaux, where his work focused on service integration, data reflexivity, and user and clinician empowerment. As a full professor of clinical medicine at Université Laval, he has always placed great importance on teaching students and forming relationships with his peers. He was previously President of the Quebec College of Family Physicians, of which he is still an active member, and is currently pursuing his clinical, teaching and research activities in an urban setting. Since 2019, he has held the Clinical Lead position at PULSAR, a research network that analyzes integrated data to work toward sustainable health.
---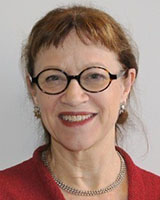 Alies Maybee
Patient Partner
Co-founder, Patient Advisors Network (PAN)
Alies Maybee brings her patient, caregiver and technology background to her commitment as a patient partner.
At her local hospital, Alies co-designed and was the initial co-chair of the Community Engagement Council and continues as a patient and family advisor. She collaborates with Health Quality Ontario, the Ontario Ministry of Health and co-chairs the Citizens' Panel's Digital Health Working Group for the local health authority.
In the research area, Alies was one of the initial citizen members of the Research Management Committee of the Canadian Frailty Network for nearly 4 years. She led the SPOR funded OSSU Demonstration project examining the experience of patient partners in research and developed tools to support patient partners. She has also been on the ARTIC Operational Committee focusing on scale and spread of proven interventions and the Patient Engagement Advisory Committee focused on supporting primary care research. Currently Alies is on the INSPIRE Operations Committee, the Ontario BeACCoN PHICI Network, the National Patient Council and the National Leadership Council for the PHICI Network. She has also been a patient partner on over six research projects since 2014. Alies has also taken the PaCER course out of the University of Alberta that trains patients and caregivers to be community researchers.
And finally she is one of 12 co-founders of the Patient Advisors Network (PAN), a national community of practice for patient and family advisors. PAN is a fully independent association of patient partners in Canada and as such, is unique.
---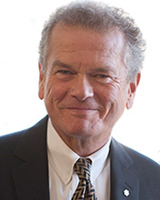 Tom Noseworthy, CM, MD, MSc, MPH, F.R.C.P.C., F.A.C.P., FCAHS
Chief Executive Officer
British Columbia Academic Health Science Network
Dr. Tom Noseworthy has been British Columbia Academic Health Science Network's CEO since June 2018. A critical care physician and graduate of the Harvard School of Public Health, his record of leadership spans numerous health innovation, academic and health care delivery settings.
He was appointed to the Order of Canada in 2007, has been named one of the "100 Physicians of the Century" in Alberta, and is a recipient of the Alberta Centennial Award.
Dr. Noseworthy previously served in leadership positions at Alberta's Strategic Clinical Networks, the University of Calgary's Faculty of Medicine, the University of Alberta, and the Royal Alexandra Hospital in Edmonton.
---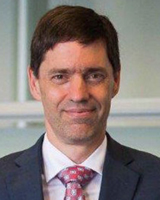 Marcel Saulnier, MSc
Associate Assistant Deputy Minister
Strategic Policy Branch
Health Canada
Marcel Saulnier is the Associate Assistant Deputy Minister of the Strategic Policy Branch at Health Canada. He has held other senior positions at Health Canada, including as Director General of Health Care Strategies, and Director General of Policy Coordination and Planning. He played a key role in supporting the work of the federal Advisory Panel on Healthcare Innovation which released its report in June 2015. Marcel's career has included policy leadership positions at the Canadian Medical Association, the Prime Minister's Office, Finance Canada, the National Forum on Health, and Health and Welfare Canada. He is currently a member of the Board of Directors of the Canadian Patient Safety Institute and sits on the National Steering Committee for Canada's Strategy on Patient-Oriented Research. Marcel has a master's degree in Economics from l'Université de Montreal, and a Bachelor's in Economics from the University of Ottawa.
---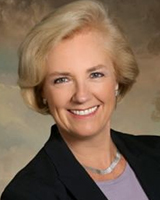 Anne Snowdon
Professor, Strategy and Entrepreneurship
Chair, World Health Innovation Network (WIN)
University of Windsor
Odette School of Business
Dr. Anne Snowdon is a Professor of Strategy and Entrepreneurship and the Chair of the World Health Innovation Network (WIN), at the University of Windsor, Odette School of Business. Dr. Snowdon leads the work of the first Canadian health innovation centre with formal ties to the U.S., building collaborative partnerships between the two countries to advance the health of populations, accelerate health system innovation in both countries to achieve sustainability, economic value and productivity by providing support for innovators and entrepreneurs to successfully bring their discoveries to the Canadian, US and world markets.
Currently, Dr. Snowdon is leading over 15 innovation research initiatives across seven Canadian provinces that collaborate with government, health professionals, private industry, foundations and families. She is a member of the Ontario Health Innovation Council and former Chair of the Institute Advisory Board for the Institute for Human Development, Child and Youth Health, of the Canadian Institutes for Health Research (CIHR). She has also been appointed to the President's Advisory Committee on Digital Health Innovation at CIHR, is Vice Chair of the Board of Directors for Alberta Innovates, and is an Expert Advisor to the Canadian Space Agency focused on Space, Health and Innovation: Emerging challenges, new opportunities and benefits to society.
She is also an Associate Professor to the adjunct academic staff of the School of Rehabilitation Therapy at Queen's University, Adjunct Faculty at the Department of Computer Science at the University of Windsor, and Adjunct Faculty at the School of Nursing at Dalhousie University.
Dr. Snowdon has published more than 140 research articles, papers and cases, has received over $22 million in research funding, holds patents, and has commercialized a highly successful booster seat product for children traveling in vehicles. She holds a PhD in Nursing from the University of Michigan. She is a Fulbright Scholar, and received the CIHR Partnership Award for her partnership with the automotive industry focused on injury prevention for children.
---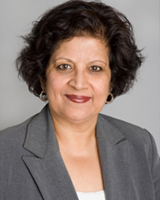 Vasanthi Srinivasan, PhD
Executive Director
Ontario Strategy for Patient-Oriented Research (SPOR) SUPPORT Unit
Dr. Vasanthi Srinivasan is the founding Executive Director of the Ontario Strategy for Patient- Oriented Research (SPOR) SUPPORT Unit. Until December 2013, Vasanthi was the Assistant Deputy Minister of the Health Systems Strategy and Policy Division. She was also the lead for the research program for the Ministry of Health and Long Term Care.  She has held several senior management positions at the federal and provincial levels of government.
Vasanthi holds a PHD from the University of Ottawa and has led several key policy and research initiatives. She has served at the national and international levels in social policy areas such as health and immigration with a particular focus on seniors, aboriginal peoples and women's issues. During her tenure in the Policy Research Initiative of the Privy Council Office of Canada, she was seconded to the Cabinet Office in the United Kingdom to the Performance and Innovation Unit. While in London, she co-authored a white paper on Immigration and Integration Issues and created the Strategic Futures Group that led horizontal policy development for Whitehall, the Scottish Executive, the Welsh Assembly and Northern Ireland. Vasanthi was awarded the prestigious Head of the Public Service of Canada Award for her work on the Metropolis Project established to conduct policy research on immigration and integration in cities lead by Canada and involving 18 countries. As Assistant Deputy Minister at the Ministry of Health and Long Term Care, Vasanthi was the lead of two teams that won the coveted Amethyst Awards for the Ontario Mental Health and Addiction Strategy and for the work of the Trilateral Committee addressing First Nations and Aboriginal issues.
---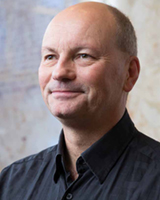 Ross Upshur BA (Hons.), MA, MD, MSc, CCFP, FRCPC
Head, Division of Clinical Public Health
Dalla Lana School of Public Health
Dr. Ross Upshur is currently the Head of the Division of Clinical Public Health at the Dalla Lana School of Public Health, Scientific Director, Bridgepoint Collaboratory for Research and Innovation and Assistant Director of the Lunenfeld Tanenbaum Research Institute, Sinai Health System. He is a Professor in the Dalla Lana School of Public Health and the Department of Family and Community Medicine at the University of Toronto. In 2015, Dr. Upshur was named one of the Top 20 Pioneers in Family Medicine Research and Family Medicine Researcher of the Year, by the College of Family Physicians of Canada. Dr. Upshur is the former Director of the University of Toronto Joint Centre for Bioethics (2006-2011) and was Canada Research Chair in Primary Care Research (2005-2015). He is a member of The Royal College of Physicians and Surgeons of Canada and the College of Family Physicians of Canada.
Dr. Upshur's research focuses on the intersection of primary care and public health. His current interests include managing complex chronic disease in aging adults, clinical measurement, the concept of evidence in health care, philosophy of medicine including medical epistemology and the integration of ethics and clinical reasoning, public health ethics, global health ethics, empirical approaches in bioethics, primary care research methods, time series applications in health services research, communicable disease and environmental epidemiology. He has been a consultant for the World Health Organization, Doctors Without Borders, the Bill and Melinda Gates Foundation and the Public Health Agency of Canada.
---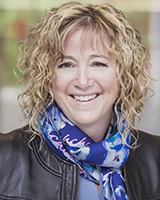 Pamela Valentine, PhD
President & CEO
MS Society of Canada
A trained research scientist, Dr. Valentine recently joined the MS Society from Alberta Innovates where she spent over a decade and a half leading innovation and change. Her leadership at Alberta Innovates included significantly growing the health research portfolio and strengthening integration of research and health systems to maximize impact for patients and providers. She also led the establishment of a new Alberta Innovates organization that consolidated four corporations across the health, energy, agriculture, and forestry sectors.
Before joining Alberta Innovates Health Solutions, Dr. Valentine was an adjunct assistant professor in the Department of Clinical Neurosciences at the University of Calgary and a member of the Epilepsy and Brain Circuits Program at the Hotchkiss Brain Institute. Her research focused on neural plasticity. She received many awards and scholarships while she attained her PhD, MSc, and BSc in psychology, all from the University of Calgary.
She has provided leadership to international, national and provincial not-for-profit health and health research-focused organizations including the National Alliance of Provincial Health Research Organizations (NAPHRO), Canadian Cancer Research Alliance (CCRA), National Advisory Group to the Canadian Clinical Trials Coordinating Centre (CCTCC), National Committee for Strategy for Patient Oriented Research (SPOR), Alberta Committee for Strategy for Patient Oriented Research (abSPOR), Scientific Advisory Council of the International Alliance of Mental Health Research Funders, Institute of Health Economics, Knight's Cabin and Wellspring Edmonton.
---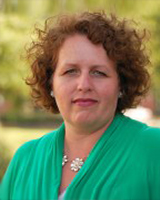 Christina Weise
CEO
Research Manitoba
Christina Weise is the Chief Executive Officer of Research Manitoba. She has a Masters degree in public administration from the University of Manitoba. She is a public administrator with more than 20 years of experience developing and implementing public policy in the areas of research and innovation and in managing funds and programs to support research. Just prior to joining Research Manitoba, Christina was with the Manitoba Department of Innovation, Energy and Mines as Director, Research and Innovation Policy where she oversaw the administration of over $20 million to support research in Manitoba. Ms Weise also has extensive experience in strategic planning, working with boards and sustaining strong relationships with partners and stakeholders in the research community. Christina is married and has three children.
---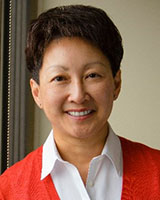 Verna Yiu
President and CEO, Alberta Health Services
An accomplished leader in the academic and healthcare sectors, Dr. Verna Yiu has been involved in public sector governance for over two decades. She is currently the President and CEO of Alberta Health Services (AHS), Canada's first and largest province-wide health system providing integrated care to more than 4.2 million Albertans. AHS has been recognized as a national and international leader in many clinical and administrative areas including: being named as one of the top 5 most integrated healthcare systems out of 40 countries, having one of the top 3 best health supply chain management systems in the world, and most recently awarded as one of Canada's Top 100 Employers for the second consecutive year.
Dr. Yiu is guided by the principle that healthcare is a people business, built upon strong and collaborative relationships. Creating the stability and vision that people and organizations need to succeed, strengthened within the objectives of Quadruple Aim, have been hallmarks of her governance style – first in her role as Interim Dean of the Faculty of Medicine & Dentistry at the University of Alberta and now in her current role. Since taking the reins of AHS in January 2016, Dr. Yiu has strengthened relationships with AHS' many partners, including government; academic institutions; health foundations; the AHS workforce; patients, clients and families; and communities across Alberta. By doing so, AHS has bolstered community engagement, collaborated on world-class research, led the country in many health performance indicators and met budget targets – all with the most efficient and leanest healthcare administrations in Canada.
Dr. Yiu previously served as Vice President, Quality and Chief Medical Officer in AHS from 2012-2016. Prior to the role of Interim Dean in 2011, she was Vice-Dean for the Faculty of Medicine/Dentistry from 2008-2011 and Assistant Dean for Student Affairs from 2000-2008. She has won numerous awards for teaching and clinical excellence and also chaired the Specialty of Nephrology for the Royal College of Physicians and Surgeons of Canada for 6 years. Dr. Yiu is a Professor of Pediatrics at the University of Alberta and continues to practice as a pediatric nephrologist.
Date modified: