Dr. Ivy Cheng
Health System Impact Fellow Profile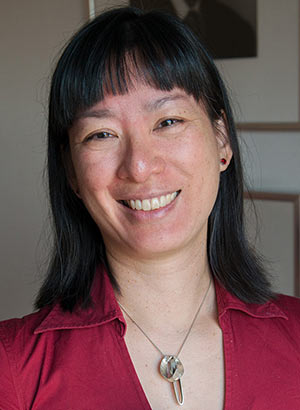 Name:

Ivy Cheng

Host Partner Organization:

Sunnybrook Health Sciences Center

Name of Host Partner Organization Supervisor:

Dr. Andy Smith

Location (city, province):

Toronto, Ontario

Academic Institution:

University of Toronto

Name of Academic Supervisor:

Dr. Ross Baker

Duration of Fellowship:

2 years
Title of Fellowship / Program of Work:

Improving Management of Palliative Oncology Patients and the Elderly Frail through the North Toronto Local Health Integrated Network
Biography
I completed my MD at Western University, FRCP(EM) at University of Toronto, MSc at University of Leicester (UK) and PhD at Karolinska Institutet (Sweden). I practice emergency medicine in Toronto and locum in Melbourne, Australia - witnessing the effects of emergency department (ED) crowding. I was inspired by Australian efficiency and brought back the physician-triage model to study at Sunnybrook Hospital. I was encouraged to enter a doctoral program with this study. It won the Best Innovation in Emergency and Critical Care Award. Post doctorate, I have been able to unravel the reasons for why patients wait so long in Sunnybrook's ED. Access block – the inability to acquire a hospital bed for admissions, is a main contributing factor. The next step, innovating and testing more interventions, is complex and requires collaboration to accomplish. The HSIF provides this opportunity and was my motivation for applying.
Fellowship Program of Work
Sunnybrook Hospital's goal is to improve the management of admissions, specifically the elderly frail and palliative oncology patient. Surveys among palliative cancer patients reveal that preference for end-of-life care to be at home, hospice or palliative care unit – not in the hospital. Our aim is to integrate with the Local Health Integrated Network, community resources, long term care centers, pre-hospital care, private/public resources and hospital palliative care services such that our patients' wishes are achieved. We hope to decrease the number of palliative oncology hospitalizations and to improve patient satisfaction with end-of-life care. After this pilot, we hope to extend the study to the elderly frail. For Sunnybrook, decreasing admissions would decrease hospital occupancy and crowding. The consequent efficiency would lead to improve quality of care and satisfaction for all patients.
I am excited to be working with Dr. Andy Smith, CEO of Sunnybrook hospital and Dr. Ross Baker, professor at IHPME (U of T), Sunnybrook's physicians, palliative care team, allied health, patients and the Toronto Central Local Health Care Network. I hope to gain change management skills to improve quality of care - not only palliative and elderly frail patients, but for all patients. I aim to immerse myself into a systems-thinking approach – where solutions are accomplished by stakeholder collaboration with the patient in the center.
Key Impacts Arising from Fellowship Program of Work
Impact Goal
Improve the quality of care for the frail elderly and patients with palliative needs at Sunnybrook Hospital.
Impact Summary
Dr. Cheng's research contributed to a series of projects to help Sunnybrook Hospital integrate its emergency department with community providers and enhance its work with the priority population of the frail elderly with palliative needs. This included the creation of a patient electronic health record (EHR) called the BetterCare Plan. The EHR can be shared by all health care partners and contains the patient's emergency contact information, healthcare providers' contact information, relevant health issues, medications, needs, advance care plan and goals of care. The Fellowship team also worked with the hospital and community to create options for palliative patients to avoid hospitalization and to stay in their community as long as possible.
Read the full summary in the 2017-19 Embedded Research Impact Casebook.
Date modified: