Dr. Monica Cepoiu-Martin
Health System Impact Fellow Profile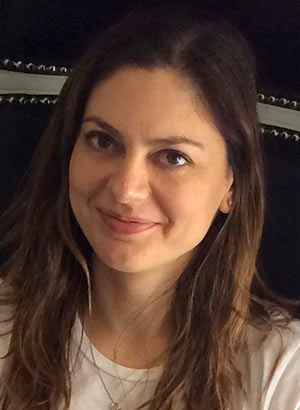 Name:

Monica Cepoiu-Martin

Host Partner Organization:

Alberta Health Services (AHS)

Name of Host Partner Organization Supervisor:

Dr. Verna Yiu

Location (city, province):

Calgary, Alberta

Academic Institution:

University of Calgary

Name of Academic Supervisor:

Dr. William Ghali

Duration of Fellowship:

2 years
Title of Fellowship / Program of Work:

Primary and community-based care

Contact Information:

Social media page(s): LinkedIn: Monica Cepoiu-Martin
Biography
After completing my training as a family physician in Romania, I started working in a primary care clinic. Later, I pursued a MSc at McGill University, focusing on recognition of depression in medical patients, and I published two research papers on this topic. While working as a Senior Analyst in the health technology assessment (HTA) unit, University of Calgary, I had the opportunity to gain a deeper insight of the Alberta health system and the process of policy making and adoption in health care. This experience inspired me to pursue a PhD in health services research, focusing on transitions of people with dementia in the Alberta Continuing Care System (ACCS). My work as a doctoral student has the potential to promote organizational and care quality improvement in ACCS and working as a Health Services Impact Fellow embedded in the Alberta Health Services will help me reach this potential.
Fellowship Program of Work
To contribute toward the goals of the 2016-2017 Alberta Health Services (AHS) strategic plan, the executive leadership team has developed a new initiative - the Enhancing Care in the Community (ECC) Program, a multifaceted and multi-project initiative designed to increase the availability of care solutions in the community and shift the balance from acute care to community based care. This program has the potential to create great improvements in the availability of care in the community, but there is a need for an embedded multidimensional evaluation assessment. Recently, the CEO of AHS has highlighted the importance of achieving improvements in care using a quadruple aim framework. The implementation of care innovations that positively influence all these aims is the way to close the gap between mere strategic planning and actual benefits realization within the system. In the light of the system transformation that is underway in Alberta, there is an acute need for capacity in evidence informed decision-making to support the ECC program and other similar AHS initiatives, while ensuring the long-term sustainability of changes in care. The Health Services Impact (HSI) fellowship provides an exciting opportunity for a partnership between the O'Brien Institute for Public Health (OIPH) (director Dr. Ghali), the AHS executive level (CEO Dr. Yiu) and myself that will benefit all three parties. I will be supported by the AHS Analytics group (led by Dr. Anderson Chuck), the Data Integration, Measurement and Reporting (DIMR) team (led by Dr. Stafford Dean), as well as by the Innovations team.
Date modified: