Peer Review Expert Panel: Biographies of Agenda Participants
Day 1, Session 1: Overview of the Vision and Execution of the CIHR Suite of Open Programs (Foundation Grant Program and Project Grant Program)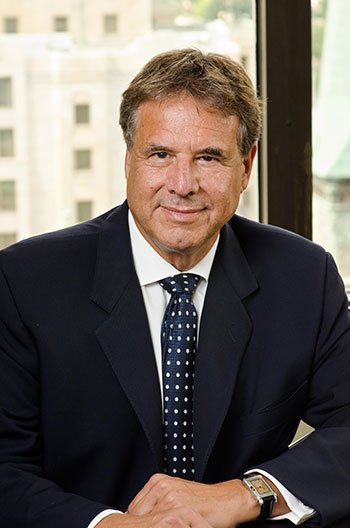 Alain Beaudet, MD, PhD
President, CIHR
Alain Beaudet, MD, PhD, is the President of the Canadian Institutes of Health Research (CIHR). As President, Dr. Beaudet acts both as Chair of the Governing Council and Chief Executive Officer of CIHR. Before joining CIHR in July 2008, Dr. Beaudet was the President and Chief Executive Officer of the Fonds de la recherche en santé du Québec (FRSQ), a position held since 2004.
Among his many accomplishments, Dr. Beaudet built a distinguished career at the world-renowned Montreal Neurological Institute (MNI). He headed the MNI's functional neuroanatomy laboratory, pursuing basic research into the action mechanisms and role of neuropeptides in the central nervous system, the control of intracellular receptor trafficking and its involvement in neuron signalling and new pain therapies. From 1985 to 1992, Dr. Beaudet was associate director (research) at the MNI. He has also taught in McGill University's Neurology-Neurosurgery and Anatomy-Cell Biology departments. Dr. Beaudet has written more than 175 original articles and some 40 monographs and book chapters.
Dr. Beaudet has received numerous grants and distinctions, including the Killam postdoctoral fellowship, grants from the Medical Research Council (MRC), CIHR and FRSQ, and the Murray L. Barr Junior Scientist Award. In September 2004, he was awarded the Prix Adrien-Pouliot by the Association francophone pour le savoir (Acfas). He served as president of the Canadian Association for Neuroscience from 1995 to 1997 and has sat on many peer review committees, both in Canada (FRSQ, MRC) and elsewhere (National Institutes of Health, Human Frontier Science Program). In 2007, France bestowed the Order of Academic Palms distinguished Officer's award to him and he was made Doctor honoris causa of Université Pierre et Marie Curie. In 2011, he became a Knight of the National Order of Quebec, the highest honour awarded by the government of Quebec. In 2012, he was awarded the Australian Society for Medical Research (ASMR) Medal and toured seven Australian cities as a keynote speaker to highlight the importance of patient-oriented research and illustrate how R&D can be used to face the health needs of aging populations and indigenous people.
Dr. Beaudet earned a medical degree and a PhD in neuroscience from the Université de Montréal. He did postdoctoral training at the Centre d'études nucléaires in Saclay, France and the University of Zurich's Brain Research Institute in Switzerland.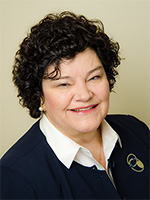 Dr. Jane Aubin
Chief Scientific Officer and Vice-President, Research, Knowledge Translation and Ethics, CIHR
As Chief Scientific Officer, Dr. Jane E. Aubin oversees scientific affairs at CIHR and provides expert advice on matters relevant to science and technology, potential opportunities and emerging orientations and trends in the national and international health research community. As Vice-President, Research, Knowledge Translation and Ethics Portfolio, she is also responsible for all aspects of adjudication of grants and awards at CIHR, and finally, as a member of the Science Council, she participates in the development, implementation and reporting on CIHR's research and knowledge translation strategy.
Dr. Aubin is currently a member of the Faculty of Medicine at the University of Toronto, where she is Professor of Molecular Genetics and the Director of the Bone Program in the Centre for Modeling Human Disease. She was the Scientific Director and CEO of the Canadian Arthritis Network of Centres of Excellence. During her four years as the Scientific Director of the CIHR Institute of Musculoskeletal Health and Arthritis, Dr. Aubin demonstrated outstanding leadership qualities and an unwavering commitment to working with others to improve the health and quality of life of patients with arthritis, musculoskeletal, oral and skin conditions.
Dr. Aubin received a B.Sc. (Hons; Chemistry and Mathematics) and the Gold Medal in Chemistry at Queen's University in Kingston. She then completed her Ph.D. in Medical Biophysics at the University of Toronto. She later did her postdoctoral training in Molecular Biology and Biochemistry at the Max Planck Institute for Biophysical Chemistry in Goettingen, Germany.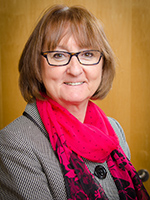 Thérèse Roy, CPA, CA
Chief Financial Officer and Vice-President, Resource Planning and Management Portfolio, CIHR
Thérèse Roy, CPA, CA is the Chief Financial Officer and Vice-President, Resource Planning and Management of the Canadian Institutes of Health Research (CIHR). In this role, Ms. Roy provides leadership across the organization in the development and implementation of policies, initiatives and new technology to support effective resource planning and management and the ongoing betterment of CIHR's performance through audits, evaluations and internal controls. Ms. Roy is responsible for the following branches: Finance; Human Resources; Information, Technology and Administration Management Services; and Performance and Accountability.
Before joining CIHR in May 2013, Ms. Roy was the A/Chief Financial Officer and Deputy Chief Financial Officer at Natural Resources Canada (NRCan). In this role, she successfully led several projects such as the migration from the NRCan legacy financial system to SAP with partners. She has extensive experience working in small, medium and large organizations within the federal government. She chaired the Deputy Chief Financial Officer Council for five years where she provided leadership, advice and shared best practices with the community while influencing policy direction for the Government of Canada in the area of financial management.
Her career path has included several other senior positions within the public sector, including Director, Financial Planning and Resource Management; Interim Director General Finance at Canadian Heritage; and Executive Director, Finance and Corporate Planning at the Privy Council Office. Ms. Roy started her career in the private sector with Ernst and Young as an auditor and senior consultant. She gained valuable experience in negotiating funding arrangements with partners. She was also a lecturer at Laval University as well as invited expert on several occasions, and worked with the Australian Department of Finance, where she advised on the Real Property Portfolio divestiture.
Ms. Roy holds a Bachelor of Accounting from the University of Sherbrooke and is a chartered professional accountant (CPA, CA). She has a Certificate in Public Sector Leadership and Governance from the University of Ottawa.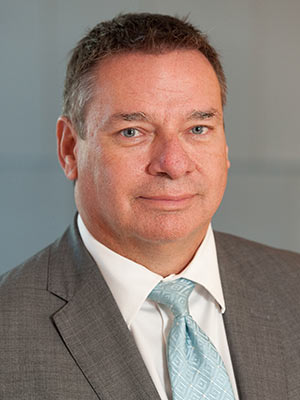 Michel Perron
Vice-President, External Affairs and Business Development, CIHR
Michel Perron is Vice-President, External Affairs and Business Development of the Canadian Institutes of Health Research (CIHR). In this position, he provides CIHR with leadership on matters related to strategic stakeholder relations, partnerships, communications and commercialization of scientific discoveries.
From 1999-2014, Mr. Perron served as the Chief Executive Officer (CEO) of the Canadian Centre on Substance Abuse (CCSA) — Canada's lead organization responsible for advancing solutions to address alcohol and other drug-related harm.
During his 15-year tenure, Mr. Perron is credited with spearheading many first-ever national initiatives for Canada, including an overarching action plan on substance abuse, an alcohol strategy for Canada, a workforce strategy for professionals working in the field, and a national youth drug prevention strategy. In doing so, Mr. Perron brought together all relevant sectors from government, the not for profit and private sectors and created alignment of action, investment and policies in this complex health area.
In addition to his role as CEO of CCSA, Mr. Perron chaired the Vienna Non-Governmental Organization Committee on Drugs (VNGOC), which serves as the primary link between NGOs, the Commission on Narcotic Drugs and the United Nations Office on Drugs and Crime. Under his leadership, VNGOC helped transform the means and impact NGOs have with the UN system, including leading the Beyond 2008 initiative, which to this day, represents the most comprehensive global NGO consensus position on drug policy.
Prior to his appointment with CCSA, Mr. Perron held several senior positions with the federal public service, including the Canada Customs and Revenue Agency, Health Canada and with the Department of the Solicitor General of Canada.
Mr. Perron is a graduate of the University of Winnipeg and the Harvard Business School.

Jeff Latimer
Associate Vice-President of Program Operations, CIHR
Jeff Latimer is the Associate Vice-President of Program Operations at the Canadian Institutes of Health Research (CIHR) where he manages all of CIHR's grant competitions and related enterprises, such as the College of Reviewers. Previously, he was the Director General of Priority Driven Research at CIHR managing large-scale strategic investments from early conception through to end-stage management. He was also the Director of the Health Statistics Division at Statistics Canada where he managed Canada's national health statistics program. In addition, Jeff was the Chair of the Canadian Council for Cancer Registries and the Vital Statistics Council of Canada. He holds a PhD in Criminology from the University of Ottawa, with a strong focus on the connections between the justice and health systems, and a Master of Social Work from McGill University. Jeff has spent the last twenty years as a researcher, statistician and executive in the federal government.

Paul Lasko, PhD
Scientific Director, CIHR Institute of Genetics
Paul Lasko received a Ph.D. in Biology from the Massachusetts Institute of Technology, where he carried out a genetic saturation of the chromosomal region surrounding the Drosophila vestigial gene in the laboratory of Mary Lou Pardue. He then moved to the laboratory of Michael Ashburner, in the Department of Genetics at Cambridge University, where he cloned and did an initial characterization of vasa.
Paul Lasko joined the Biology Department at McGill University in April 1990, was promoted to Associate Professor in 1996 and to Full Professor in 1999. He has served as Biology Department Chair at McGill University since June 2000, and is a founding member of the Developmental Biology Research Initiative. Dr. Lasko was a Research Scientist of the National Cancer Institute of Canada from 1992-98, won the Young Scientist Award of the Genetics Society of Canada in 1998 and its Award of Excellence in 2004, and is a contributor to the Faculty of 1000.
In addition to his academic work, Dr. Lasko is the President of the Genetics Society of Canada and has also worked extensively with the Human Frontiers of Science Program Organization (HSFP) over the past ten years, serving on its program grant panel from 2001-2005, and since then as one of two Canadian representatives on the Council of Scientists. He has chaired the HSFP Council of Scientists since 2007.
In 2010, Dr. Lasko joined the Canadian Institutes of Health Research as the Institute of Genetics' Scientific Director. In 2014, Dr. Lasko received the Prix du Québec Armand-Frappier award for his work in promoting and strengthening scientific research.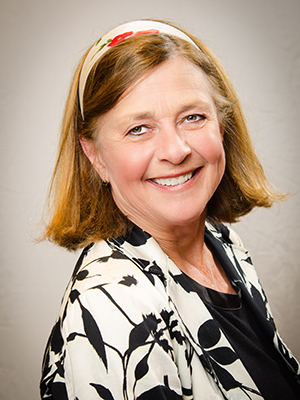 Robyn Tamblyn, BSCN, MSc PhD
Scientific Director, CIHR Institute of Health Services and Policy Research
Professor, Department of Medicine and Department of Epidemiology and Biostatistics, McGill University
Dr. Robyn Tamblyn is a Professor in the Department of Medicine and the Department of Epidemiology and Biostatistics at McGill University. She is a James McGill Chair, a Medical Scientist at the McGill University Health Center Research Institute, and the Scientific Director of the Clinical and Health Informatics Research Group at McGill University.
Dr. Tamblyn's ground-breaking research on educational outcomes has elucidated important relationships between health professional training, licensure and practice that have subsequently guided credentialing policies. Her work on prescription drug use, its determinants, and computerized interventions to improve drug safety (MOXXI) have been recognized internationally.
She leads a CIHR-funded team to investigate the use of e-health technologies to support integrated care for chronic disease, and co-leads a Canadian Foundation for Innovation Informatics Laboratory to create advanced technologies to monitor adverse events in populations and create new tools to improve the safety and effectiveness of health care.
Her work is published in the Journal of the American Medical Association, the Annals of Internal Medicine, the British Medical Journal, Medical Care, and Health Services Research among others. She has been awarded the CHSRF KT award for her research in improving the use of medication as well as the ACFAS Bombardier award for innovation in the development of a computerized drug management system.
As of January, 2011, she became the Scientific Director of the Institute of Health Services and Policy Research at the Canadian Institutes of Health Research.
Day 2, Session 1: Meeting with CIHR's Research Community, Including Participants in the July 13th Working Meeting between CIHR and Its Research Community

Jim Woodgett, PhD
Professor, Department of Medical Biophysics, University of Toronto
Director of Research and Senior Investigator, Lunenfeld-Tanenbaum Research Institute
In his dual roles as Investigator and Director of Research of the Lunenfeld-Tanenbaum Research Institute, Dr. Jim Woodgett applies his visionary approach to research into the manipulation of cell processes to treat certain cancers, diabetes and neurodegenerative conditions, and to ensuring that discoveries made by the world-renowned Institute are applied to patient care.
Dr. Woodgett is interested in the causes and treatment of breast cancer, colorectal cancer, diabetes, Alzheimer Disease and bipolar disorder. What links this apparently broad range of diseases is their common basis in disruption of the lines of communication within the cells, or the signalling pathways. By studying the ways in which components of these pathways are mutated and transformed by disease, Dr. Woodgett can identify new and more effective therapeutic targets. Study of the WNT pathway, which contains a number of genes which account for about 90% of human colon cancer, is a particular area of interest.
Recent advancements made by Dr. Woodgett's team in adult stem cell division pave the way for scientists to harvest large quantities of these specialized cells which hold great promise for the treatment and cure of life-threatening illnesses.

Holly Witteman, PhD
Assistant Professor, Department of Family & Emergency Medicine, Université Laval
Co-Chair, Association of Canadian Early Career Health Researchers
Holly Witteman, PhD, is an Assistant Professor in the Department of Family & Emergency Medicine, Université Laval, Quebec City, Canada, where she is director of the research unit Research in Education And Communication in Healthcare (REACH) within Université Laval's Faculty of Medicine's Office of Education and Professional Development. She is also a scientist at the Research Centre of the CHU de Québec-Université Laval, at a new Institute of Primary Care Research affiliated with Laval University, and an Affiliate Investigator at the Ottawa Hospital Research Institute, Ottawa, Canada.

Kristin Connor, PhD
Assistant Professor, Department of Health Sciences, Carleton University
Co-Chair, Association of Canadian Early Career Health Researchers
With an interdisciplinary background in mathematics, engineering, human factors, human-computer interaction and decision sciences, her research is about the design and evaluation of digital media for health education, communication and decision making. She specializes in human-computer interaction in health education, risk communication and decision making, including design methods to support broad, inclusive user-centredness and patient-centeredness in tools intended for patient use. Her work as Principal Investigator has been funded by the Fonds de recherche du Québec – Santé (FRQS), the Patient-Centered Outcomes Research Institute (PCORI, United States), and the Canadian Institutes of Health Research (CIHR).
Dr. Kristin Connor is an Assistant Professor of Developmental Origins of Health and Disease in the Department of Health Sciences at Carleton University. She is a molecular geneticist and nutritionist by first training (University of Guelph) and obtained her doctorate in reproductive and developmental physiology in the Faculty of Medicine at the University of Toronto, where she conducted her research internationally. Dr. Connor was a Research Fellow and investigator at the Liggins Institute and the National Research Centre for Growth and Development (Gravida) in Auckland, New Zealand, and a senior Research Fellow at the Lunenfeld-Tanenbaum Research Institute at Mount Sinai Hospital in Toronto, where she currently conducts her human clinical research.
Dr. Connor's research aims to understand how the early life environment influences maternal health, fetal/infant development and chronic disease risk by exploring interactions between the environment, the host and its resident microbes, using animal models and human cohorts. Dr. Connor works with investigators nationally and her collaborations extend beyond Canada to teams in the United States, Brazil, France, South Africa, Australia and New Zealand.
Dr. Connor has received various recognitions such as a Canadian Institutes of Health Research Fellowship, awards from international research societies including the International Society of Endocrinology and the International Society for the Developmental Origins of Health and Disease, and was named a Venture Sinai Women's Fellow. She also serves as an Associate Editor for the Journal of Developmental Origins of Health and Disease and is National Co-Chair of the Association of Canadian Early Career Health Researchers (ACECHR).

Michael Hendricks, PhD
Assistant Professor, Department of Biology, McGill University
Co-Chair, Association of Canadian Early Career Health Researchers
Michael Hendricks is an Assistant Professor in the Department of Biology at McGill University. He conducts fundamental research on how the environment and stress affect the development and function of the nervous system. Dr. Hendricks' career has given him experience with funding systems in Singapore, the United States, and Canada.
In response to recent changes at CIHR, he and others founded the Association of Canadian Early Career Health Researchers, a group that advocates for sustainable and equitable investment in the future of Canadian science and best practices for lowering entry barriers for young scientists.

Jennifer McGrath, PhD
Assistant Professor, Department of Psychology, Concordia University
CIHR University Delegates' Network Executive Committee Member
Cardiovascular disease (CVD) is a serious problem in Canada. Incidence of the disease is on the rise, often resulting in disability or death. CVD is also a major cause of rising health care costs.
Although cardiovascular disease (CVD) is something we might associate only with older adults, it is in fact an important health issue for children and their parents. In reality, CVD begins in childhood, showing up in early warning signs such as changes in a child's blood pressure, heart rate and weight, before progressing into clinical CVD in adulthood.
Dr. Jennifer McGrath, an Assistant Professor in Concordia University's Department of Psychology has made it her mission to research the progression of cardiovascular disease risk factors along the developmental spectrum and assess community prevention efforts using public-health perspectives. The early warning signs of CVD, which researchers call precursors, are an important part of Dr. McGrath's research. In particular, her team wants to know how CVD precursors are affected by a child's environment (neighborhood factors, school resources), behaviour (diet, exercise, sleep, lifestyle choices such as smoking), and psychology (stress, social support, methods of coping with difficult situations, and mood). Dr. McGrath is also interested in finding out why people who are of lower socioeconomic status (poverty, less education, limited occupations) are at a greater risk for having CVD.
"By better understanding how the precursors of CVD develop, and how they influence the development of the disease," says McGrath, "we hope to more accurately predict the risk of developing the disease in adulthood, and ultimately prevent the disease by helping to develop better interventions targeted at children and youth."
Day 2, Session 2: Meeting with Representatives from CIHR's College of Reviewers and Institute Advisory Boards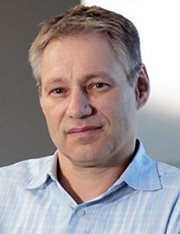 Paul Kubes, PhD
Professor, University of Calgary
Executive Chair, CIHR College of Reviewers
Chair, CIHR Peer Review Working Group (established post-July 13th Working Meeting between CIHR and Members of the Research Community)
Dr. Paul Kubes is a Professor at the University of Calgary Faculty of Medicine and Founding Director of the Snyder Institute for Chronic Diseases. He also holds a Canada Research Chair in Leukocyte Recruitment in inflammatory disease.
Dr. Kubes has received numerous awards including the CIHR Investigator of the Year in 2011 for his basic science work on how the brain affects immunity. He has also received the Alberta Science and Technology Award and the Henry Friesen Award. Dr. Kubes has published basic science work in Cell, Science and the Nature journals and also has publications in both clinical journals including Lancet and more translational journals (JCI).
Dr. Kubes has extensive review experience with CIHR having been part of numerous committees including the Immunology panel, Cardiovascular A and B panel, the CIHR scholar panel and the Banting postdoctoral panel. He also served as a member of CIHR Governing Council. In addition, he has reviewed for NIH and he co-chairs the Gairdner Research Committee.

Josée Lavoie, PhD
Professor, University of Manitoba
Dr. Josée Lavoie is the Director of the Manitoba First Nations Centre for Aboriginal Health Research (MFN CAHR) and Professor in the Faculty of Health Sciences at the University of Manitoba. She maintains a university appointment at the University of Northern British Columbia. She has worked in First Nation and Inuit Primary Health Care systems since 1989.
Dr. Lavoie has research expertise in health policy, financing, and contracting in health. She has been involved in the development of optimal models of contracting in health in indigenous environments in Canada, Australia, New Zealand and in circumpolar countries.
Dr. Lavoie has served as a reviewer for several national and international organizations including CIHR, the Michael Smith Foundation for Health Research, the International Development Research Centre and Australia Primary Health Research Institute.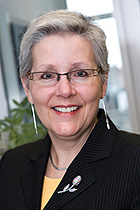 Lise Gauvin, PhD
Professor, Université de Montréal
Lise Gauvin PhD is a Full Professor in the Department of Social and Preventive Medicine at the Université de Montréal and an Associate Researcher at the Centre de recherche of the Centre Hospitalier de l'Université de Montréal (CRCHUM) and at the Léa-Roback Center on Social Inequalities of Health. She completed her doctoral work in Physical Activity Sciences at the Université de Montréal in 1985.
Dr. Gauvin has held positions at Queen's University and Concordia University. Her research focuses on socio-environmental determinants of involvement physical activity, interventions to promote physical activity at the population level, and social determinants of disordered eating. Methodologically, her work draws upon innovative quantitative and epidemiologic methods including multilevel modeling methods, ecometrics, systematic social observation, and ecological momentary assessment. In addition to publishing her work in the peer-review scientific literature, she enjoys participating in knowledge transfer and exchange activities.
Dr. Gauvin was awarded a CIHR/CRPO (Canadian Institutes of Health Research/Centre de recherche en prévention de l'obésité) Applied Public Health Chair on Neighbourhoods, Lifestyle, and Healthy Body Weight. Her research team will focus on how different neighbourhood characteristics can influence people's lifestyle choices, what neighbourhood features can become the target of public health interventions, and on how these interventions can successfully shape urban residential areas. Ongoing research projects and partnerships are developed with the Montreal Public Health Department.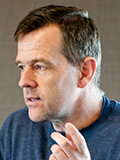 Aled Edwards
CEO, Structural Genomics Consortium
Aled Edwards is the founding CEO of the Structural Genomics Consortium (SGC), a U.K.-based charitable company that carries out open-source research to support drug discovery, with support from the public and private sectors.
With laboratories in Canada, England, Sweden, Brazil, Germany and the United States, SGC scientists have successfully competed for peer-reviewed funding from the MRC (UK), from the EU, from FAPESP and CNPq (Brazil), from CRUK, from most Canadian funders, from the Wellcome Trust, from the Swedish Science Foundation and from the NIH. We are also funded by the Gates Foundation and by many companies.
Al served on the 2009 group that penned the "Defining the Best Framework and Metrics to Capture Returns on Investment in Health Research" report that was commissioned in part by CIHR.
Al has received peer-reviewed funding from MRC/CIHR continuously since 1992, and has served many times on CIHR (and other agency) peer-review committees.
Day 2, Session 3: Meeting with U15 and Universities Canada
U15
The U15 is an organization comprising 15 research-intensive universities in Canada. The U15 fosters world-class scholarship that shapes and realizes national and global public policy goals, informs strong industry partnerships, fosters social, cultural, economic and environmental innovation and advances Canada's international influence and effectiveness.

Dr. Guy Breton
Chair, U15
Rector, Université de Montréal
Guy Breton became the eleventh rector of the Université de Montréal in June 2010 and, on February 24, 2014, he was granted a second mandate to begin in June 2015.
A radiologist by training, he has taught at the UdeM Faculty of Medicine since 1979. Dr. Breton has worked in both university administration and the healthcare sector. At UdeM, he has served as director of the Department of Radiology, Radio-Oncology and Nuclear Medicine, executive vice-dean of the Faculty of Medicine and executive vice-rector of the university. At the same time, he held a variety of strategic and operational roles at Saint-Luc Hospital and the Centre hospitalier de l'Université de Montréal (CHUM). He played a decisive role in the CHUM project as vice-president of the Société d'implantation du CHUM (SICHUM) and director of planning for CHUM 2010. He was also behind the creation of several research funds sponsored by the Fonds de la recherche en santé du Québec (FRSQ). Dr. Breton has also contributed to the collective development of his profession, in particular as chairman of the Association des radiologistes du Québec and the Canadian Heads of Academic Radiology.
In 2009, the French-Canadian Radiology Society (SCFR) awarded Guy Breton the Albert-Jutras Prize for his remarkable career in the hospital and university sectors. The same organization acknowledged his exemplary work by naming him SCFR Personality of the Year for 2011. In 2013, he received an honorary doctorate from Shanghai Jiao Tong University and one from the Université des Technologies de Compiègne. The same year, he was also made « CUPL Honorary Professor » by the China University of Political science and Law (CUPL), and was named Chevalier of the Ordre des Palmes Académiques by the French government. Dr. Breton sits on the boards of directors of many organizations. He has been a member of the Order of Canada since 2014.

Dr. Martha Crago
Chair, U15 Research Committee
Vice-President, Research, Dalhousie University
Dr. Martha Crago is the Vice-President, Research at Dalhousie. As an accomplished academic and researcher, Dr. Crago understands the goals and challenges of conducting research and the importance of mobilizing resources to support it. As a former administrator with a focus on international research at McGill University and the Université de Montreal, Dr. Crago understands the value in making research connections beyond our campus.
Dr. Crago has brought her expertise to bear in creating university networks such as the International Forum for Public Universities and the Canadian Consortium of Ocean Research Universities.
Universities Canada
Universities Canada is a membership organization providing university presidents with a unified voice for higher education, research and innovation. Universities Canada advances the mission of our 97 member institutions to transform lives, strengthen communities and find solutions to the most pressing challenges facing our world.

Dr. Franco Vaccarino
President, University of Guelph
Dr. Franco J. Vaccarino began his term as president and vice-chancellor of the University of Guelph in August 2014. Described as a builder and a visionary, he brought to Guelph a track record as a proven administrator with remarkable academic achievements, an entrepreneurial spirit, and a powerful commitment to community and societal engagement.
A distinguished researcher and teacher, he has focused on emerging areas of study and innovative experiential learning opportunities. He is an internationally recognized and widely published researcher and scholar, with more than 100 academic publications.
In 1984, Dr. Vaccarino joined the University of Toronto Scarborough as an assistant professor in the Department of Psychology, where he later served as chair. He was also graduate chair of the tri-campus Graduate Department of Psychology and head of the Department of Psychiatry's neuroscience program.
Dr. Vaccarino became principal of the University of Toronto Scarborough (UTSC) and vice-president of the University of Toronto in 2007, and was reappointed in 2012. He is credited with the significant expansion of UTSC's campus and faculty, and with the development of new and emerging areas of scholarship and experiential learning opportunities. During his term, UTSC hired dozens of professors, expanded interdisciplinary academic and research programs, and built a new science complex, instructional centre and aquatics facility, among other substantial infrastructure projects.
He has received honours from the Canadian Institutes of Health Research, the Canadian College of Neuropsychopharmacology and the Canadian Academy of Health Sciences (CAHS). In 2014, he was named a Fellow of the CAHS, considered one of the highest honours for individuals in health sciences in this country. He has served as executive vice-president (programs) and vice-president (research) at the Centre for Addiction and Mental Health, and as vice-president and director of research, Clarke Institute of Psychiatry, both in Toronto.
Dr. Vaccarino's studies of the neurobiology of stress and motivation are considered a model for bridging the neural and behavioural sciences. In 2004, he served as principal editor of the World Health Organization's "Neuroscience of Psychoactive Substance Use and Dependence" report, the first comprehensive WHO report on the biology of substance dependence. A frequent speaker at major international conferences, Dr. Vaccarino discussed the neurobiological underpinnings of substance abuse and how the brain changes with alcohol and drug dependency during a panel held by the Canadian Centre on Substance Abuse (CCSA) in late 2014. In 2015, he was one of two principal editors of a national report on the effects of early and frequent marijuana use during adolescence released by the CCSA.
Dr. Vaccarino has taught and mentored an exceptional group of students and researchers, many of whom have gone on to develop significant and successful careers in science and academia.
Dr. Vaccarino holds a B.Sc. from the University of Toronto and a M.Sc. and a PhD in psychology from McGill University. He was a post-doctoral researcher at the Scripps and Salk institutes in California.
Dr. Kate Geddie
Policy Specialist, Universities Canada
Kate Geddie is a policy specialist in the research, policy and international relations division of Universities Canada. In this role, she leads the association's research and policy development work with respect to innovation and research funding programs, and serves as secretary to the Research Committee. Kate holds a PhD in Geography from the University of Toronto, and was a post-doctoral researcher at the University of Lausanne in Switzerland prior to joining Universities Canada. She has also worked at the European University Association in Brussels, Belgium on comparative national and institutional reforms relating to the establishment of the European Higher Education and Research Areas.
Day 2, Session 4: Meeting with HealthCareCAN/H10 and the Association of Faculties of Medicine Canada
HealthCareCAN/H10
HealthCareCAN was created in June 2014, following a merger of the Association of Canadian Academic Healthcare Organizations and the Canadian Healthcare Association. The organization acts as the voice for national and regional health authorities across Canada, and works with others to support informed and continuous results-oriented discovery and innovation across Canada.
HealthCareCAN acts as the secretariat for H10, a standing committee composed of CEOs from Canada's largest research hospitals from across the country with a mission to advance Canada's health and life sciences agenda.

Bill Tholl M.A., ICD.D
President and CEO, HealthCareCAN
Bill Tholl currently serves as the Founding President and CEO of HealthCareCAN: the voice of Canada's health care organizations and hospitals.
Prior to his appointment in March 2014, Bill served as Founding Executive Director of the Canadian Health Leadership Network (2009-2014); CEO and Secretary General, Canadian Medical Association (2001-2008), and CEO of the Heart and Stroke Foundation of Canada (1995-2001).
The Globe and Mail has described Bill as "Medicare's Mr. Fix-it". He is a sought-after speaker, being billed recently by CHLNet as a "leader of leaders" on the Canadian health scene.
He holds a graduate degree in health economics (from University of Manitoba) and has written on many topics, most recently as the lead author of "Twenty Tips for Surviving and Prospering in the Association World" and co-author of "Bringing Leadership to Life in Health" (Springer, January 2014). He is the recipient of numerous national awards and is a Certified Corporate Director (ICD.D).
Born and raised in Saskatchewan, Bill and his wife, Paula, live in Ottawa and have four children and four grandchildren.

David Hill, D.Phil, FCAHS
Scientific Director, Lawson Health Research Institute
Integrated Vice President, Research, London Health Sciences Centre and
St. Joseph's Health Care London
Board Member, HealthCareCAN
Dr. David Hill holds the Lawson Professorship in Diabetes Research and is a Professor in the Departments of Medicine, Physiology & Pharmacology and Paediatrics at Western University.
Educated at the University of Nottingham and at Worcester College, University of Oxford, he has published over 200 scientific papers and maintains an active program in diabetes research and stem cell biology. Dr. Hill has previously served as Chair for both Research Canada and the National Board of the Canadian Diabetes Association (CDA). He is a recipient of the CDA's Frederick G. Banting Award, as well as of the Medal of the Society for Endocrinology from the UK. Dr. Hill is a member and Past Board Chair of the Diabetic Pregnancy Study Group (DPSG), an affiliate of the European Association for the Study of Diabetes. He also currently participates on a number of research committees of the Council of Academic Hospitals of Ontario (CAHO) and is a Board member of HealthCareCAN, the merger of the Association of Canadian Academic Healthcare Organizations' (ACAHO) / Canadian Health Association (CHA), as well as Co-Chair of their Sub-Committee of VPs of Research. In 2015 he was re-elected to the Board of Directors for Research Canada. Dr. Hill was inducted as a fellow of the Canadian Academy of Health Sciences (CAHS) in 2011.
Dr. Hill's research centres on the generation of new insulin producing beta cells in the pancreas as a strategy for the reversal of diabetes.
The Association of Faculties of Medicine Canada (AFMC)
Founded in 1943, AFMC represents Canada's 17 faculties of medicine and is the voice of academic medicine in this country. Our member faculties graduate over 2,700 MDs per year; teach over 11,500 undergraduate medical students; train over 15,000 postgraduate trainees; employ nearly 48,000 full and part-time faculty members and undertake over 3 billion dollars of biomedical and health care research annually.

Dr. Dermot Kelleher, MD MD, FRCPI, FRCP, FMedSci
Board Member, AFMC
Chair, Standing Committee on Research, AFMC
Dean of Medicine, University of British Columbia
Dr. Kelleher brings significant experience and is recognized internationally for innovation in academic health leadership and administration, clinical care, research and education.
Dr. Kelleher joined UBC in the summer of 2015 as Dean of the Faculty of Medicine. Prior to his appointment at UBC, Dr. Kelleher served as Vice-President Health and Dean of the Faculty of Medicine at Imperial College London, where he also held a concurrent appointment as Dean of the Lee Kong Chian Medical School in Singapore until 2014. Dr. Kelleher has also served as Head of the School of Medicine and Vice Provost for Medical Affairs at Trinity College, Dublin.
Dr. Kelleher graduated from Trinity College Dublin in 1978, going on to specialize in gastroenterology. Author of 300 publications and 14 patents, Dr. Kelleher's research examines the immune response to many of the leading causes of gastrointestinal infectious disease worldwide. Over the years he has received many prestigious awards including a Fogarty Scholarship at the University of California San Diego, Welcome Senior Fellow in Clinical Science, and most recently the Conway Medal from the Royal Academy of Medicine in Ireland.
With a strong commitment to innovation and collaboration, Dr. Kelleher has worked to found several companies supporting both translational developments in biomedical science and fostering collaboration in biomedical research in both Dublin and London. He also served as President of the Federation of European Academies of Medicine until moving to British Columbia.
Dr. Jack Jhamandas
Vice-President – Research, AFMC
Distinguished Professor, Division of Neurology, Faculty of Medicine, University of Alberta
Dr. Jack Jhamandas is currently Distinguished University Professor in the Division of Neurology, Department of Medicine at the University of Alberta. He received his BSc in Applied Physics and MSc in Biophysics from the University of Alberta and his MD from the University of Calgary. He completed his clinical training in Internal Medicine at the Toronto Western Hospital and in Neurology the Montreal Neurological Institute and he received his PhD in Neuroscience from McGill University. He served as Associate Dean Research in the Faculty of Medicine & Dentistry at the University of Alberta.
Dr. Jhamandas is a practicing Neurologist and Neuroscientist whose research program focuses on studying misfolded proteins in Alzheimer's and prion diseases and aspects of brain control of cardiovascular function. His research has been funded by the Canadian Institutes of Health Research (CIHR), the Heart and Stroke Foundation of Canada, and other national and provincial granting agencies. He has received the Gold Medal in Medicine from the Royal College of Physicians and Surgeons of Canada; a Killam Professorship; held a Tier 1 Canada Research Chair in Alzheimer's Research and has been elected as a Fellow of the Canadian Academy of Health Sciences and the American Neurological Association. Dr. Jhamandas has served on the Board of Directors of the Heart and Stroke Foundation of Alberta, and as a member of the inaugural Advisory Board for the CIHR Institute of Neuroscience, Mental Health and Addiction.
Day 2, Session 5: Meeting with the Canadian Federation of Humanities and Social Sciences
The Canadian Federation of Humanities and Social Sciences
The Federation for the Humanities and Social Sciences promotes research and teaching for the advancement of an inclusive, democratic and prosperous society. With a membership now comprising over 160 universities, colleges and scholarly associations, the Federation represents a diverse community of 91,000 researchers and graduate students across Canada. The Federation organizes Canada's largest academic gathering, the Congress of the Humanities and Social Sciences, bringing together more than 8,000 participants each year.

Matthew Herder, LLB, LLM, JSM
Associate Professor, Faculties of Medicine and Law, Dalhousie University
Matthew Herder is an Associate Professor in the Faculties of Medicine and Law at Dalhousie University in Halifax, Nova Scotia. His research focuses on pharmaceutical research and regulation. His work is often interdisciplinary and policy oriented. He is currently the Principal Investigator on a research grant entitled "Emerging health researchers and the commercialization of academic science" funded by the Canadian Institutes of Health Research, and he has appeared as an expert witness before several Canadian Parliamentary committees on the topic of pharmaceutical policy. Prior to arriving at Dalhousie, Matthew was the Ewing Marion Kauffman Foundation Legal Research Fellow at New York University School of Law, and he holds a Master of the Science of Law degree from Stanford Law School as well as LLM and LLB degrees from Dalhousie.

Antonia Maioni, MA, PhD
Dean, Faculty of Arts, McGill University
Former President, Canadian Federation for the Humanities and Social Sciences
Professor Maioni is Dean of the Faculty of Arts at McGill University. She previously served as Associate Vice-Principal, Research and International Relations, 2015-1016. She also holds a cross appointment as Professor in the Department of Political Science and the Institute for Health and Social Policy. From 2001-2011, she was a William Dawson Scholar and served as Director of the interdisciplinary McGill Institute for the Study of Canada. She teaches in Canadian politics and public policy, as well as in the Fundamentals of Dentistry and Medicine and the International Masters in Health Leadership program. Her publications focus on social and health policy, Canadian, Quebec and comparative politics and her research has been funded by SSHRC, CIHR, FRQSC, Max Bell and the AUCC.
On the national scene, Professor Maioni served as President of the Federation of Humanities and Social Sciences from 2013-2015, and as a board member of the Canadian Foundation for Healthcare Improvement and the Institute for Research on Public Policy. She now sits on the Research Council of the Canadian Institute for Advanced Research. She comments extensively on Canadian politics, Quebec politics, and health policy in both French and English language media across Canada.
Professor Maioni is also active in mentorship, as President of the Board of the Sauvé Scholars program, as a former advisor in the Action Canada program, and on the Executive Team of the Banff Forum. She has also served on the boards of her Montreal alma maters, the Sacred Heart School and the Priory School.
Professor Maioni holds a B.A. from Université Laval, an M.A. from Carleton University's Norman Paterson School of International Affairs, and a Ph.D. in political science from Northwestern University. She has held visiting appointments at Columbia's Mailman School of Public Health, Harvard's Center for European Studies, the North American Studies Program at Duke University, and the European University Institute.
Day 2, Session 6: Meeting with the National Alliance of Provincial Health Research Organizations (NAPHRO)
NAPHRO
NAPHRO's primary role is to facilitate coordination, communication, strategic alignment, convergence, and quality leadership through inter-provincial and national efforts.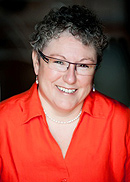 Krista Connell
Chief Executive Officer, Nova Scotia Health Research Foundation
As Chief Executive Officer at Nova Scotia Health Research Foundation, Krista Connell has been instrumental in increasing research activity and capacity in Nova Scotia. She is a recognized champion of health research nationally and internationally. Krista regularly serves on external review committees for other health research-related organizations and is a member of various boards and working groups, including: the Canadian Cochrane Network Centre Advisory Board (Chair); the Canadian Longitudinal Study on Aging Advisory Council (Chair); and the Canadian Arrhythmia Network's Board of Directors.
Krista holds a Master of Health Services Administration from the University of Alberta and a Bachelor of Science in Physiotherapy from Dalhousie University. She has also completed the Province of Nova Scotia's Executive Leadership Development Program.

Bruno Battistini, PhD
Chief Executive Officer, New Brunswick Health Research Foundation (NBHRF)
Dr. Battistini has been the CEO for the NBHRF since April 2012. Prior to joining the Foundation, He was an Assistant-Professor of Medicine at the Université Laval (1997-2006) and health research scientist at the Hôpital Laval Institut universitaire de cardiologie et de pneumologie. In addition, Bruno has spent a period of 10 years in various senior positions (Senior Director, VP-preclinical, clinical, regulatory affairs, CSO) with a number of start-ups, as well as emerging and established biopharmaceutical, nutraceutical and medical device companies.
He graduated from the Université de Sherbrooke: B.Sc., Cell Physiology (1987), M.Sc., Biology (1989); Ph.D., Pharmacology (1992) with various studentships. He then pursued three post-doctoral trainings over 5 years supported by various Fellowships, in London (UK), at the University of London St. Bartholomew's Hospital Medical College/The William Harvey Research Institute (1992-95), under Sir John R. Vane, Nobel Laureate, then at UBC (Vancouver) Department of Pharmacol. and Exp. Ther. and St.Paul's Hospital (C VanBreeman / B McManus), and the Université de Sherbrooke – Dept of Medicine (GE Plante) prior to joining Université Laval as a Research Scholar.
Day 2, Session 7: Meeting with CIHR's Governing Council Members
CIHR's Governing Council:
develops CIHR's strategic directions, goals and policies;
evaluates CIHR's overall performance, including with respect to achievement of its objectives;
approves CIHR's budget;
is responsible for establishing, maintaining and terminating the Institutes;
determines the mandate of the Institutes;
appoints Scientific Directors and Institute Advisory Board members;
reviews the mandate and performance of CIHR institutes at least once every five years;
provides advice to the Minister of Health.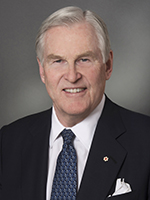 The Honourable Michael Wilson
Governing Council Vice-Chair, CIHR
Michael Wilson is the Chairman of Barclays Capital Canada Inc. Based in Toronto, Mr. Wilson joined the firm on June 14, 2010 and is currently responsible for managing Barclays Capital's client relationships in Canada.
Michael Wilson is the Chairman of Barclays Capital Canada Inc. Based in Toronto, Mr. Wilson joined the firm on June 14, 2010 and is currently responsible for managing Barclays Capital's client relationships in Canada.
Previously, Mr. Wilson was Ambassador of Canada to the United States of America from March 13, 2006 to October 9, 2009. Prior to taking up his position as Canada's 22nd Ambassador to the United States, Mr. Wilson was Chairman of UBS Canada, an operating division of UBS AG.
Before joining UBS in July 2001, Mr. Wilson was responsible for RBC Financial Group's Institutional Asset Management business. He also served as a Vice Chairman of RBC Dominion Securities, responsible for senior client relationships and advice to both Canadian and international companies and governments. Following his service in government, Mr. Wilson launched Michael Wilson International in 1993 to offer corporate clients advice on international trade and related issues.
Mr. Wilson was elected to the House of Commons in 1979. In September 1984, he was appointed Minister of Finance and remained in that position until May 1991. He then became Minister of Industry, Science and Technology and Minister for International Trade. In this latter position he had responsibility for the NAFTA negotiations. During his tenure as a member of the Cabinet, Mr. Wilson represented Canada at the G-7, IMF, World Bank, OECD, GATT and other international Ministers meetings.
Prior to his career in public life, Mr. Wilson's career was in investment banking with various responsibilities in corporate, government and international finance. He was also Director of a number of companies including BP plc and Manulife Financial.
Mr. Wilson has been active in a number of professional and community organizations, including NeuroScience Canada Partnership, The Centre for Addiction and Mental Health, the Canadian Cancer Society, the Canadian Council for Public-Private Partnerships and the Canadian Coalition for Good Governance. He has received a number of awards for his work in these fields, as well as from The Conference Board of Canada, The Public Policy Forum and The Rotman School of Business. Mr. Wilson is a Companion of the Order of Canada and has honorary degrees from the University of Toronto, York University, Trinity College at the University of Toronto and a Honorary Doctorate from the Royal Military College of Canada.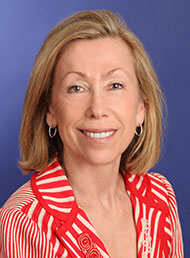 Debbie Fischer
Governing Council Member, CIHR
Debbie Fischer is an Executive in Residence at the Rotman School of Business, Health Care Strategy Centre and an Executive Associate with KPMG's Advisory Services. Most recently, she was Executive Vice President, Strategy and Organizational Development at Mount Sinai Hospital in Toronto. While continuing to maintain an active role at Mount Sinai she took a three year secondment to Ontario's Ministry of Health and Long-Term Care as Assistant Deputy Minister, Transition, and led a major transformation of the entire Ministry.
Debbie held a number of senior consulting and management positions in international professional services firms. She has over 30 years of experience in health care where she has led innovative system transformations and organizational improvements.
Debbie holds appointments on several boards including North York General Hospital, a subsidiary of the Canadian Medical Association, the Ontario Education Collaborative Marketplace, Pro-demnity and the Health Care Advisory Council of GS1. Previously, Debbie was the Chair of Plexxus, a director on the Board of the Ontario Centres of Excellence, and a member of the Executive Committee of the Ontario Genetics Secretariat.
Debbie has received many awards for her work. In 2012, she was named a Canadian Diversity Champion by the Women of Influence and 2009, she received a Public Sector Leadership Award from the Institute of Public Administration of Canada and was named a Woman of Distinction by the Ontario Public Service. She also received numerous awards and recognition for her contribution to organizational quality, culture and diversity at Mount Sinai Hospital.
Debbie has a BSc (Neurobiology and Comparative Physiology) from McGill University and MHA from the University of Ottawa. She also holds CHRP and ICD.D designations.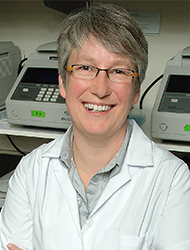 Terry-Lynn Young, PhD
Governing Council Member, CIHR
Terry-Lynn Young, PhD, is a Professor in the Faculty of Medicine, Memorial University of Newfoundland, St. John's, NL.
Dr. Young graduated with an MSc (Biology) and PhD in molecular genetics from Memorial University in 2000. The topic of her PhD thesis was the molecular etiology of kidney diseases in the genetically isolated population of Newfoundland. She then completed 3 years of postdoctoral training at the University of Washington (Seattle, USA) under the mentorship of the world-renowned geneticist, Dr. Mary-Claire King, researching the genetic basis of breast cancer and hearing loss in Newfoundland families.
Dr. Young returned to Memorial University in 2003 as Assistant Professor in the Faculty of Medicine and established a research laboratory dedicated to research and translation of unmet, medically important diseases segregating in the Province's unique founder population. Current projects include the molecular basis of hereditary diseases of the heart, hearing loss and blindness. Notable discoveries include the finding of the novel gene (TMEM43) causing a highly penetrant and lethal form of cardiomyopathy (arrhythmogenic right ventricular cardiomyopathy) in 24 extended NL families, due to a strong founder effect. Dr. Young's team is also exploring the ethic, economic, legal and social implications of inherited cardiomyopathies.
Dr. Young's research has been continuously funded by grants from CIHR, Genome Canada, Atlantic Canada Opportunities Agency and the Canadian Foundation for Innovation (CFI). She is a Co-PI on a funded infrastructure grant to build the Graig L. Dobbin Genetics Research Centre. She has previously served CIHR in several capacities, including Chair of the Institute Advisory Board for Genetics and Scientific Officer, genetics review panel. Dr. Young is a board member for the Research and Development Corporation-NL (RDC) and the Beatrice Hunter Cancer Research Institute (BHCRI). She received The President's Award for Outstanding Research (Memorial University) and a Community Recognition Award (Advocacy) from the Canadian Hard of Hearing Association-NL for her research and translation efforts.

Patrick McGrath OC, PhD, FRSC, FCAHS
Former Governing Council Member, CIHR
VP Research, Innovation and Knowledge Translation, IWK and Nova Scotia Health Authority
Professor of Science, Pediatrics, Community Health and Epidemiology, Dalhousie University
Patrick McGrath is a clinical psychologist, scientist, senior health administrator and social entrepreneur. He is Professor of Science, Pediatrics, Community Health and Epidemiology and Psychiatry at Dalhousie University and Vice President, Research, Innovation and Knowledge Translation at the IWK Health Centre and at the Nova Scotia Health Authority. His major career focus has been to use research to improve care. He created the Translating Research into Care grants which are a partnership amongst clinician scientists, administrators, patients and the QEII Foundation and the IWK Foundation. He helped found BIOTIC, a translational imaging research facility at the health authorities. His own research resulted in the not for profit Strongest Families Institute that delivers mental health care to thousands of families across Canada, in Finland and in Vietnam.
His research focuses on two areas: the use of technology to deliver care and pain in child health.
McGrath has published about 290 peer reviewed papers, 50 book chapters and 14 books including being senior editor of the Oxford Textbook of Paediatric Pain. His h-index is 80 and he has been cited over 22 thousand times (Google Scholar). He has received numerous national and international awards and recognitions for his research, mentoring and advocacy including: being appointed an Officer of the Order of Canada, and being elected as fellow of the Royal Society of Canada and the Canadian Academy of Health Sciences. Dr. McGrath was co-winner of the Principal Award of the Manning Foundation for the best innovation in Canada in 2013, the Strongest Families Institute. In June 2016 he received the Legacy of Leadership Award from HealthCareCAN, the association representing Canada's health care facilities.
Day 2, Session 8: Meeting with Ministerial Representative

Mr. John Knubley
Deputy Minister, Innovation, Science, and Economic Development Canada
John Knubley became Deputy Minister of Industry in September 2012. His previous position, beginning July 2009, was Deputy Minister of Agriculture and Agri-Food.
In 2008, John served as Deputy Minister of Intergovernmental Affairs at the Privy Council Office. Prior to this, he was Associate Deputy Minister for Transport, Infrastructure and Communities and Associate Deputy Minister of Natural Resources.
From 2002 until 2006, John lived in Halifax where he served as Vice-President (Nova Scotia) of the Atlantic Canada Opportunities Agency.
John joined the Privy Council Office in 1994 as Director of Operations, Intergovernmental Affairs. From 1996 to 2002, he held several positions at Human Resources Development Canada, including Assistant Deputy Minister of Corporate Affairs and of Planning and Employment Insurance.
In 1990, he was appointed Director of Strategic Investment Analysis at Investment Canada. In 1992, he became Director of Microeconomic Analysis when Investment Canada became part of Industry Canada.
From 1985 to 1990, John worked at the Federal-Provincial Relations Office. His career in the public service began in 1980 at the Economic Council of Canada.
John has a B.A. from Yale University and a Master of Philosophy, Politics and Economics from the University of Oxford. He also obtained a post-graduate diploma from the Institut Européen des Hautes Études Internationales in Nice, France, as well as a Master's degree in Public Administration from Harvard University's Kennedy School of Government.
John also worked in the private sector for Thomas d'Aquino and Intercounsel Limited.
John is married with three children.
Date modified: