Peer Review Expert Panel Member Biographies
Panel Chair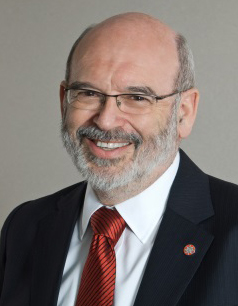 Professor Sir Peter Gluckman
Chief Science Advisor to the Prime Minister of New Zealand
Professor Sir Peter Gluckman is the Chief Science Advisor to the Prime Minister of New Zealand, a role he has held since the position was established in 2009. He is internationally known for his work promoting the use of evidence in policy making and the translation of scientific knowledge into better social, economic and environmental outcomes and for promoting the use fo science in diplomacy. He is foundation chair of the International Network of Government Science Advice. He is the coordinator of the Small Advanced Economies Initiative (SAEI), which is an intergovernmental forum focused on science, economic and other policy challenges unique to smaller jurisdictions. He is the 2016 recipient of the Science Diplomacy Award from the American Association for the Advancement of Science (AAAS).
Sir Peter was formerly Dean of the Faculty of Medicine and Health Sciences of the University of Auckland (1992-2001) and the founding Director of the Liggins Institute (2001-2009). In 2015, he was invested to the Order of New Zealand, the country's highest honour which is reserved for only 20 living people at one time. Prior to this, Sir Peter became a Knight of the New Zealand Order of Merit in 2009. In 2001 he received New Zealand's top science award, the Rutherford Medal.
Sir Peter is the author of over 700 scientific papers, reviews and books for both technical and lay audiences. His research has been in the areas of fetal and postnatal growth, developmental origins of health and disease, perinatal neuroscience, applied epigenetics, and evolutionary biology applied to medicine. He continues on a part-time basis as scientific advisor to the Singapore Institute of Clinical Sciences. His research has won him numerous awards and international recognition including Fellowship of the Royal Society (London). He is the only New Zealander elected to the National Academy Medicine (USA) and the Academy of Medical Sciences of Great Britain. From 2014-16, Sir Peter was co-chair of the WHO's Commission to End Childhood Obesity.
Panel Members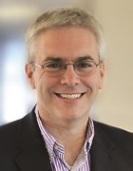 Professor Jonathan Grant
Director of the Policy Institute
Professor of Public Policy
Assistant Principal for Strategy
King's College London, UK
Professor Grant's main research interests are on biomedical and health R&D policy, the 'science of science', research impact assessment, and the use of research and evidence in policy and decision making. Jonathan has significant international experience providing analytical support on the formulation and implementation of R&D strategies in the UK, Greece, Norway, Qatar, Oman, Australia, Canada and the USA.
Recent studies that Jonathan has led include: an assessment of the impact case studies from the UK Research Excellence Framework [ PDF (7.0 MB) - external link ] (REF); a project estimating the economic returns from cancer-related research in the UK; and a study looking at the economic spillovers from public funded biomedical and health research.
Throughout his career Jonathan has examined various aspects of ex post and ex ante peer review and decision making in grant giving and science, including on gender discrimination (and Women and PeerReview – An audit of the Wellcome Trust's decision-making on grants [ PDF (1.56 MB) - external link ]), and its transaction costs. For example he helped develop an approach to estimate the costs of grant giving in the culture, media and sports sectors for the UK National Audit Office, which was applied to an evaluation of the Australian Technology Network of Universities impact pilot and the more recently to the REF in the UK. He as also written op-eds on the subject, including for THES.
Jonathan was President of RAND Europe between June 2006 and October 2012. Prior to joining RAND in 2002, Jonathan was Head of Policy at the Wellcome Trust. Jonathan received his Ph.D from the Faculty of Medicine, University of London and his B.Sc. (Econ) from the London School of Economics.
---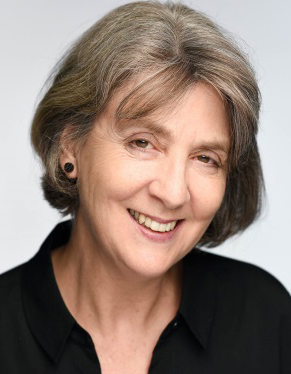 Dr. Trish Groves
Director of Academic Outreach and Advocacy
The British Medical Journal (BMJ)
Dr. Trish Groves (MBBS, MRCPsych) has been an editor at The BMJ since 1989. She is now Director of academic outreach and advocacy for BMJ, Editor-in-Chief of the world's biggest open access general medical journal BMJ Open, editorial lead for BMJ's eLearning programme for health researchers Research to Publication and Honorary Deputy Editor of The BMJ. She shepherded open peer review and policies to facilitate data sharing at both The BMJ and BMJ Open.
The BMJ and JAMA jointly run the International Peer Review Congress for which Trish is chief Tweeter. Trish currently represents The BMJ on the International Committee of Medical Journal Editors; the NIH-funded African Journals Partnership Program; the EQUATOR Network on transparent reporting of health research; and the AllTrials, Open Trials, and CORBEL-ECRIN initiatives on clinical trial data sharing.
At The BMJ Trish was Head of Research from 2006-2016, chairing the weekly editorial committee and developing policies on peer review. While at the journal she has also been a part time honorary research fellow at the School for Public Policy, UCL; served on the council of the Committee on Publication Ethics; contributed to revisions of the EU Clinical Trials Directive and to the EU Responsible Research and Innovation programme; and has appeared on TV and BBC radio. She has helped develop research reporting statements including CONSORT 2010 for trials and SPIRIT 2013 for trial protocols.
---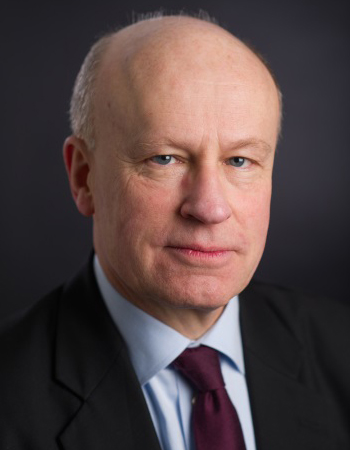 Professor Mats Ulfendahl
Professor of experimental audiology and otology
Karolinska Institutet
Stockholm, Sweden
Mats Ulfendahl (b. 1959) is Professor of experimental audiology and otology at Karolinska Institutet, Stockholm, Sweden. He was director of the Center for Hearing and Communication Research at Karolinska Institutet 2002-2010. Mats Ulfendahl was the Secretary-General for medicine and health at the Swedish Research Council 2010-2015 and thus ultimately responsible for the overall peer review processes and medical research evaluation. He is chairing the Swedish Society for Medical Research, a large private funding agency, and the Delegation for research of The Swedish Society for Medicine. He has served on several national and international boards, including the National priority board for highly specialized health care, the Governing Council of International Agency for Research on Cancer (IARC), the High Level Group for Joint Programming (GPC), and he served two terms as chair of the management board of the Joint Programming Initiative on Antimicrobial Resistance.
---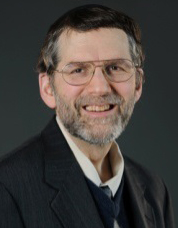 Dr. Michael Lauer
Deputy Director for Extramural Research at the National Institutes of Health (NIH)
Michael Lauer is the Deputy Director for Extramural Research at the National Institutes of Health (NIH), where he serves as the principal scientific leader and advisor to the Director of the NIH on all matters relating to the substance, quality, and effectiveness of the NIH extramural research program and administration. He received education and training at Rensselaer Polytechnic Institute, Albany Medical College, Harvard Medical School, Harvard School of Public Health, and the NHLBI's Framingham Heart Study. He spent 14 years at Cleveland Clinic as Professor of Medicine, Epidemiology, and Biostatistics. During his tenure at the Clinic, he led a federally funded internationally renowned clinical epidemiology program that applied big data from large-scale electronic health platforms to questions regarding the diagnosis and management of cardiovascular disease. From 2007 to 2015 he served as a Division Director at the National Heart, Lung, and Blood Institute (NHLBI), where promoted efforts to leverage big data infrastructure to enable high-efficiency population and clinical research and efforts to adopt a research funding culture that reflected data-driven policy. He has received numerous awards including the NIH Equal Employment Opportunity Award of the Year and the Arthur S. Flemming Award for Exceptional Federal Service in recognition of his efforts to grow a culture of learning and accountability.
---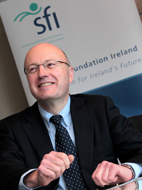 Professor Mark Ferguson
Director General, Science Foundation Ireland and Chief Scientific Adviser to the Government of Ireland
Professor Mark W.J. Ferguson commenced as Director General of Science Foundation Ireland in January 2012 and as Chief Scientific Adviser to the Government of Ireland in October 2012. Science Foundation Ireland is Ireland's largest competitive research funder and utilises international peer review for excellence and impact. Previously Mark was Professor in Life Sciences at the University of Manchester (since 1984) and co-founder, CEO and Chairman of Renovo Group plc (1998-2011). He is the recipient of numerous international research awards including the 2002 European Science Prize (jointly), and is the author of 327 research papers and book chapters, 60 patent families and author / editor of 8 books. Mark graduated from the Queens University of Belfast with degrees in Dentistry (BDS 1st class honours), Anatomy and Embryology (BSc 1st class honours, PhD) and Medical Sciences (DMedSc), holds Fellowships from the Royal Colleges of Surgeons in Ireland (FFD), and Edinburgh (FDS) and is a Founding Fellow of the UK Academy of Medical Sciences (FMedSci). He is a member or Fellow of a number of learned Societies, and was made a "Commander of the British Empire" (CBE) by the Queen in 1999 for services to Health and Life Sciences.
---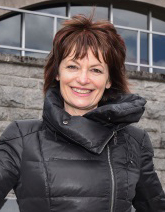 Professor Dame Anne Glover
Vice Principal for External Affairs and Dean for Europe, University of Aberdeen
Anne has a BSc in Biochemistry from Edinburgh and a PhD in Molecular Microbiology from Cambridge, UK. She pursued a research career at Aberdeen University and studies the diversity and function of microbes in soil, the development of sensors to detect environmental pollution and how we respond to stress, which has particular relevance to how we age.
Anne was the first Chief Scientific Adviser to the President of the European Commission (2012-2015) and was the first Chief Scientific Adviser for Scotland (2006-2011). She is currently Vice Principal for External Affairs and Dean for Europe at the University of Aberdeen. She has been awarded many honorary degrees and awards both nationally and internationally for her contribution to science.
Anne was a member of several peer review panels for UK Research Councils and has served as a Council member of a Research Council for over 10 years. She has also been involved in international peer review of University research and Government research funding strategies.
Date modified: