2016 CIHR-IHSPR Rising Star Award Recipients
Recognizing emerging health services and policy researchers
The CIHR Institute of Health Services and Policy Research (CIHR-IHSPR) is pleased to announce that, Kate Smolina, Dan Niven, and Chi-Ling Joanna Sinn have received the 2016 CIHR-IHSPR Rising Star Awards.
The Rising Star Award review committee selected this year's winners for their excellence in research and/or knowledge translation, the innovation of their work and the potential impact of their work within the field of health services and policy research.
In addition to receiving an award of $1,000 and a certificate of excellence, the recipients will be honoured at the Canadian Association for Health Services and Policy Research (CAHSPR) conference, being held in Toronto in May 2016.
Kate Smolina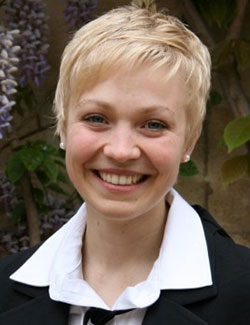 Kate Smolina is a Banting Postdoctoral Fellow at the University of British Columbia and on a work secondment to the BC Centre for Disease Control. Her work combines health services research and pharmacoloepidemiologic methods to study a full spectrum of factors that influence population medicine use and health outcomes. Her interests include chronic disease surveillance, linked administrative data, and health policy. She holds a BSc in Bio-Medical Science from the University of Guelph and a PhD in Public Health from the University of Oxford. Kate is the recipient of a number of awards, including the Rhodes Scholarship. She is an author on over 30 peer-reviewed articles, including publications in JAMA, BMJ, CMAJ, Lancet Oncology, and others.
Her supervisor, Dr. Steve Morgan, is also the 2016 CIHR-IHSPR Article of the Year Award winner.
View the award-winning research:
Dan Niven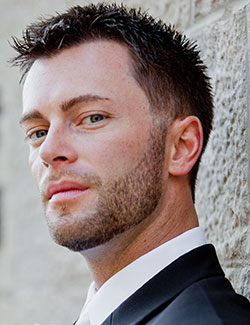 Dan Niven (MD, MSc, PhD, FRCPC) is an intensive care physician in the Department of Critical Care Medicine at the University of Calgary. He recently received his PhD in health services research at the University of Calgary, where his dissertation focused on the implementation science field of de-adopting ineffective or harmful clinical practices. Previously he completed medical school and subspecialty training in internal medicine and critical care medicine as well as a Master's of Science (focus on epidemiology and clinical trials) at the University of Calgary. He also completed the CIHR-funded Knowledge Translation Canada Strategic Training in Health Research (STIHR) program.
Currently he holds an assistant professor position in the Departments of Critical Care Medicine and Community Health Sciences at the University of Calgary. His research focuses on the de-adoption of ineffective or harmful practices in critical care medicine.
View the award-winning research:
Chi-Ling Joanna Sinn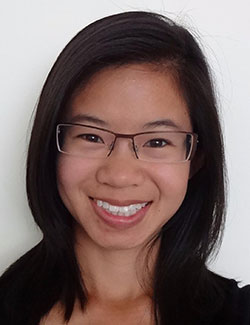 Chi-Ling Joanna Sinn is a Ph.D. candidate in the collaborative Aging, Health, and Well-being program at the School of Public Health and Health Systems, University of Waterloo. As part of her training, she is an academic secondee within the Decision Support portfolio of the Hamilton Niagara Haldimand Brant Community Care Access Centre.
Her areas of research include care transitions, resource allocation, and quality improvement. She is the lead developer of the Personal Support algorithm that provides a framework for allocating personal support services in home and community care that is evidence-informed, patient-centred, and consistent across Ontario. Her dissertation will use the interRAI Contact Assessment, which is a brief standardized clinical assessment for persons who seek home care services in Ontario. While her research has typically focused on persons who receive long-term home care services, Joanna is interested in understanding the needs of persons who are admitted or not, and those who require services for a short period of time. She hopes her dissertation will provide evidence on how health care organizations and decision makers can better enable persons to live and thrive in the community.
She is supported by a CIHR Frederick Banting and Charles Best Canada Graduate Scholarship.
View the award-winning research:
Date modified: