2015 CIHR Barer-Flood Prize in Health Services and Policy Research Co-Recipients
Recognizing two exceptional individuals who have made an impact on the field of health services and policy research
The CIHR Institute of Health Services and Policy Research (CIHR-IHSPR) is pleased to announce that Dr. Julio S.G. Montaner and Dr. John Lavis are the co-recipients of the 2015 Barer-Flood Prize in Health Services and Policy Research.
The award's review committee received nominations for many outstanding professionals and researchers from across the country. Dr. Montaner was named co-recipient in recognition of the incredible contributions he has made over his career across multiple health pillars by revolutionizing HIV treatment and championing public health policies and access-to-care. Dr. Lavis was named co-recipient in honour of his career dedicated to supporting the use of high-quality research evidence in health systems decision-making.
The prize is named in honour of Morris Barer and Colleen Flood. In their roles as Scientific Directors, both Drs. Barer and Flood made outstanding contributions towards advancing the field of HSPR in Canada, building a community of world-class researchers, and designing innovative new programs that foster evidence-informed decision-making and improved health and health care for Canadians. It was in this spirit that the Barer-Flood Prize was created; to recognize an exceptional researcher who has created a seminal body of work that has had a substantial impact on health services and policy research, policy, and/or care delivery.
In addition to receiving a prize of $25,000, Drs. Montaner and Lavis will be honoured at the Federal, Provincial and Territorial Health Minister's Meeting in Vancouver on January 20, 2016.
CIHR-IHSPR is grateful to the CIHR Barer-Flood Prize review committee, which comprised of health system leaders from across Canada, for their time and contribution to this initiative.
Nominate a candidate for the 2016 Barer-Flood Prize
---
About the recipients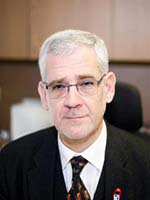 Dr. Montaner is Professor of Medicine, Chair of AIDS Research, and Head of the Division of AIDS in the Faculty of Medicine at the University of British Columbia (UBC). He is also the Director of British Columbia Centre for Excellence in HIV/AIDS; Physician Program Director of HIV, Addiction Medicine & Urban Health at St. Paul's Hospital (SPH); a Past President of the International AIDS Society; and UNAIDS Special Advisor on HIV Therapeutics.
Dr. Montaner has made ground breaking contributions across multiple pillars of health research to Canadian and global health and healthcare through his research in HIV treatment, care and advocacy for health policies and treatment implementation. His clinical research led to a new gold-standard triple-drug HIV treatment: Highly Active Antiretroviral Therapy (HAART). He researched and championed new harm reduction and access-to-treatment strategies and initiatives, including Treatment as Prevention (TasP®), which was implemented to ensure HIV treatment could be readily provided to hard-to-reach and high-risk populations that has yielded highly successful results. In 2003, Dr. Montaner was instrumental in the establishment of Insite, North America's first legal supervised injection site, which provides people who inject substances with a safer environment to inject, and facilitated access to acute and chronic medical care, including detoxification and recovery program.
He has authored over 750 peer-reviewed scientific publications on HIV/AIDS throughout his career and has been an HIV/AIDS educator to hundreds of physicians, fellows, residents, and research students. He established the Division of AIDS at the University of British Columbia in 2007 and is the first endowed research chair in AIDS research at UBC and SPH.
Throughout his career, Dr. Montaner has been the recipient of countless awards and honours. He received the National Institute on Drug Abuse Inaugural Avant-Garde Award for $2.5 million dollars over five years (2008); CIHR Knowledge Translation Award (2009); Order of BC, Prix Galien Canada Research Award and Albert Einstein World Award of Science (2010); Queen Elizabeth II Diamond Jubilee Medal (2012); CMA Frederic Newton Gisborne Starr Award (2013); Canadian Medical Hall of Fame Laureate and Order of Canada (2015).
---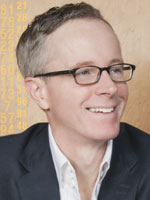 Dr. John N. Lavis holds the Tier 1 Canada Research Chair in Evidence-Informed Health Systems. He is the Director of the McMaster Health Forum, Co-Director of the World Health Organization (WHO) Collaborating Centre on Evidence-Informed Policy, Associate Director of the Centre for Health Economics and Policy Analysis, Professor in the Department of Clinical Epidemiology and Biostatistics, and Associate Member of the Department of Political Science at McMaster University.
His research, education and career have focused on how to support the use of research evidence in health systems, both in Canada and globally. Dr. Lavis has worked as an educator from the undergraduate to post-graduate level in evidence-based health policy decision-making, and has developed a suite of institutional structures and programs to support the use of high-quality evidence in health system decision-making.
He founded and continues to direct the McMaster Health Forum, an agent of change that empowers health system policymakers and stakeholders to set agendas, take well-considered actions and communicate the rationale for actions effectively. The Forum's Impact Lab undertakes cutting edge research and research synthesis about how to support the use of research evidence in health systems.
Dr. Lavis founded and oversees the continuous updating of Health Systems Evidence, the most comprehensive, free access point for high-quality evidence about how to strengthen or reform health systems, and how to get cost-effective programs, services and drugs to those who need them. He also founded and oversees the periodic expansion of Health Systems Learning, which combines online and face-to-face learning opportunities for health system policymakers and stakeholders about how to find and use research evidence and how to set agendas and develop and implement policies.
Date modified: