Personalized Medicine research profiles
To date, CIHR has invested over $85 million dollars into Personalized Medicine research.
CIHR is pleased to share some of the exciting CIHR-funded research that is happening right now in the area of personalized medicine. This research plays an important role in integrating evidence-based medicine and precision diagnostics into clinical practice. Learn more about how the results from this research directly contribute to improved health and health care for Canadians.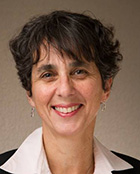 Date modified: