APHC Biographies and Impact Case Studies
---
Chair Biographies
Carolyn S. Dewa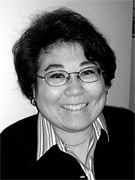 Carolyn S. Dewa, MPH, PhD is an Associate Professor in the Departments of Psychiatry and Health Policy, Management and Evaluation at the University of Toronto. She is also the Program Head of the Centre for Addiction and Mental Health's Work and Well-being Research and Evaluation Program and is a Senior Scientist/Health Economist in the Centre's Health Systems Research and Consulting Unit. She currently holds a Canadian Institutes of Health Research IPPH/PHAC Applied Public Health Chair.
She received her doctoral degree in health economics from Johns Hopkins University School of Hygiene and Public Health and her MPH in health services administration from San Diego State University School of Public Health. Her undergraduate degree is from Wellesley College. She did a fellowship at the Harvard Medical School Department of Health Policy and Management. Since joining the Centre for Addiction and Mental Health in 1998, she has become a national leader in workplace mental health research, particularly in disability related to mental illness among workers, the effects of mental illness on productivity and interventions to improve disability outcomes.
James R. Dunn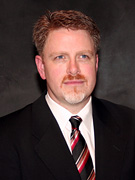 Dr. Jim Dunn holds a Chair in Applied Public Health from the Canadian Institutes of Health Research and the Public Health Agency of Canada on Interventions in Residentail Neighbourhoods and Population Health. He is a Research Scientist at the Centre for Research on Inner City Health (CRICH) at St. Michael's Hospital, Toronto, and an Associate Professor in the Departments of Geography & Planning and Public Health Sciences at the University of Toronto (UofT). His background is in the social geography of health, having earned a PhD from Simon Fraser University in 1999. He is a member of the Editorial Advisory Board for Social Science and Medicine and Health Reports and has been a scientific advisor to a number of policy-related bodies, including the Privy Council Office of Canada, Health Canada, the National Housing Research Committee of Canada and the World Health Organization Regional Office for Europe. His research program focuses on questions regarding the social determinants of health and the influence of economic and social policies and programs on health inequalities, with a focus on urban housing and neighbourhoods. He has several projects related to the role of housing and neighbourhood in the production of social inequalities in health. Among these is a project investigating the impact of the redevelopment of the Regent Park neighbourhood in Toronto, one of Canada's oldest and largest public housing developments, on adult mental health and children's developmental health and competencies.
Benedikt Fischer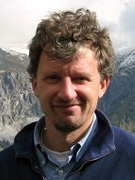 Benedikt Fischer, PhD, obtained his doctorate in Criminology at the University of Toronto (1998). Subsequent to his doctorate, he was a Research Scientist and Section Co-Head at the Centre for Addiction and Mental Health (CAMH), Toronto, and held faculty appointments in the Department of Public Health Sciences and at the Centre of Criminology, University of Toronto. Following a faculty appointment at the University of Victoria (2006 - 2008), Dr. Fischer joined the Centre for Applied Research in Addictions and Mental Health (CARMHA) and the Faculty of Health Sciences as Professor in September 2008. He currently holds a CIHR/PHAC Research Chair in Applied Public Health and is a MSFHR Senior Scholar Career Investigator. He is furthermore an Affiliate Scientist with the BC Centre for Disease Control (BCCDC) and a Senior Scientist with CAMH. Dr. Fischer is a member of the Institute Advisory Board of the CIHR Institute for Neurosciences, Mental Health and Addiction (INHMA), as well as a member of the Science Advisory Board of the Mental Health Commission of Canada.
Louise Fournier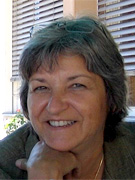 Master degree in Psychology (1982), PhD in Public Health (1990) and a 2-year postdoctoral training in Psychiatric Epidemiology (1991, 1992). My first research work focused mainly on homelessness: two enumeration and cross-sectional studies (at 10 years interval), a case-control study and a 1-year follow-up survey. My second research interest, since the beginning of my career and still in progress, concerns public mental health: development of diagnostic instrument, large-scale epidemiological surveys, low-cost multi-method strategy to assess community needs, and finally, a large research program combining qualitative and quantitative methods to study transformation of mental health primary care services in Quebec. My current work is characterized by close partnership with decision makers at different levels (provincial, regional and local), following together a common goal, learning how to improve mental health of the population by promotion, prevention and primary healthcare.
Lise Gauvin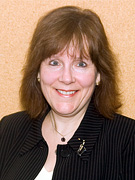 Lise Gauvin PhD is a Full Professor in the Department of Social and Preventive Medicine at the Université de Montréal and an Associate Researcher at the Centre de recherche of the Centre Hospitalier de l'Université de Montréal (CRCHUM) and at the Léa-Roback Center on Social Inequalities of Health. She completed her doctoral work in Physical Activity Sciences at the Université de Montréal in 1985. In addition to her current academic position at the Université de Montréal, she has held positions at Queen's University and Concordia University. Her research focuses on socio-environmental determinants of involvement physical activity, interventions to promote physical activity at the population level, and social determinants of disordered eating. Methodologically, her work draws upon innovative quantitative and epidemiologic methods including multilevel modeling methods, ecometrics, systematic social observation, and ecological momentary assessment. In addition to publishing her work in the peer-review scientific literature, she enjoys participating in knowledge transfer and exchange activities. Dr. Gauvin was recently awarded a CIHR/CRPO (Canadian Institutes of Health Research/Centre de recherche en prévention de l'obésité) Applied Public Health Chair on Neighbourhoods, Lifestyle, and Healthy Body Weight. Her research team will focus on how different neighbourhood characteristics can influence people's lifestyle choices, what neighbourhood features can become the target of public health interventions, and on how these interventions can successfully shape urban residential areas. Ongoing research projects and partnerships are developed with the Montreal Public Health Department.
Marjorie A. MacDonald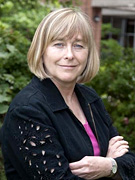 Dr. Marjorie MacDonald is a Professor in the School of Nursing and a CIHR/PHAC Applied Public Health Chair in Public Health Education and Population Intervention Research. In her Applied Public Health Chair, she is focusing on three streams of research: a series of studies exploring the implementation and impact of the Core Public Health Functions Framework in BC; studies related to adolescent health promotion in the areas of health literacy and adolescent smoking; and research related to conceptualizing the nature of advanced practice nursing in public health. In her public health services research she is Academic Lead (with Trevor Hancock as Decision Maker Lead) of the Core Public Health Functions Research Initiative (CPHFRI), a large collaborative venture involving researchers and decision makers in BC and Ontario.
Douglas G. Manuel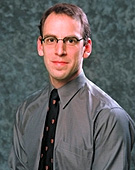 Doug Manuel, MD, MSc, FRCPC is a Senior Scientist of the Institute of Clinical Evaluative Sciences (ICES). He is also an Associate Professor in the Department of Public Health Sciences, at the University of Toronto. He is an MD with a Masters in Epidemiology and Royal College specialization in Community Medicine. He holds a Canadian Institute for Health Research Chair in Applied Public Health. For the past 15 years, he has been a primary care clinician in rural Canadian communities.
Dr. Manuel's research interest is the population health impact assessment of health care and the assessment of population health status. He has developed performance measures and planning tools for health planning. He has written and lectured on the development, quality assessment and use of linked health administrative and population health data.
Pat Martens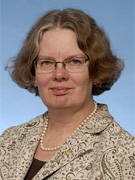 Dr. Patricia Martens is the Director of the Manitoba Centre for Health Policy, an internationally acclaimed university-based research centre focusing on population-based health services, public health and population health research. An Associate Professor in the Faculty of Medicine's Department of Community Health Sciences at the University of Manitoba, she has held various research career awards, including a Canadian Institutes of Health Research (CIHR) New Investigator Award (2003-2008) and presently a CIHR/PHAC Applied Public Health Chair (2008-2013). Patricia has been invited to speak at over 200 presentations nationally and internationally, and has published over 100 articles, books and abstracts. Patricia's interests in health services and population health research include projects on the health status and healthcare use of Manitoba's rural & northern residents, mental health and the use of health care services by those with mental illness, the health of Aboriginal people, and child health (including evaluating community intervention strategies to increase breastfeeding rates). Dr. Martens directs The Need To Know Team, a collaborative research team of university academics working with planners from Manitoba's 11 Regional Health Authorities and the Manitoba Department of Health. This Team's research impact on health policy and planning was recognized through receipt of the prestigious CIHR's national KT Award for Regional Impact in 2005.
Gilles Paradis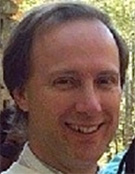 Gilles Paradis, MD, MSc, FRCPC, FACPM, FAHA, is Associate-Director for population health and preventive medicine of the McGill University Health Center (MUHC) Research Institute, full-professor in the Department of Epidemiology, Biostatistics and Occupational Health of McGill University and medical consultant to the Public Health Institute of Quebec. He is also the Scientific Director of the Quebec Population Health Research Network, and the Director of the Quebec Public and Population Health Research Training Program. He also is the vice-chair of the CIHR Institute for Population and Public Health Advisory Board. He holds a CIHR Chair in Applied Public Health Research. He is the Interim Editor of the Canadian Journal of Public Health. He completed his MD at Université de Montreal and a specialty in community medicine and a MSc in epidemiology at McGill University. After a two-year fellowship at Stanford University he returned to Montreal and has conducted community-based CVD prevention research in low-income populations and aboriginal communities as well as research on the epidemiology of CVD risk factors particularly in children and adolescents. He is the principal-investigator of a large trial of dissemination of best practices for CVD prevention in Quebec and is involved in studies of the metabolic consequences of obesity in children and of the natural history of the development of nicotine addiction in novice smokers. He was Secretary-General of the Organizing Committee and chair of the Scientific Program Committee of the 4th International Conference on Preventive Cardiology in Montreal in 1997.
He will contribute to design and analyses of epidemiological studies and public health issues.
Ronald C. Plotnikoff (2008-2009)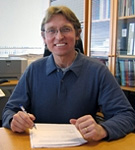 Dr. Plotnikoff is a professor with joint appointments with the School of Public Health and the Faculty of Physical Education & Recreation and directs the Physical Activity and Population Health (PAPH) Research Laboratory at the University of Alberta. Dr. Ron Plotnikoff holds Salary Awards from the Canadian Institutes of Health Research (Chair in Applied Public Health) and the Alberta Heritage Foundation for Medical Research (Health Scholar). Dr. Ron Plotnikoff focuses on individual/behavioural- and environmental-level theory and intervention development/testing for the prevention and management of diabetes and cardiovascular disease, as well as the promotion of healthy body weight and general health of the population through physical activity.
Kim D. Raine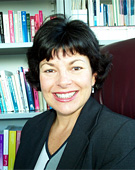 Dr. Kim Raine is currently Professor in the Centre for Health Promotion Studies, School of Public Health, University of Alberta, Edmonton. She received her PhD from Dalhousie University in Halifax. She is a registered dietitian.
Dr. Raine's research focuses on social determinants of health, qualitative and participatory methodologies in community health research, and theoretical contributions in a social change based approach to health promotion. She is currently an Applied Public Health Chair funded by the Canadian Institutes for Health Research (CIHR) and the Heart and Stroke Foundation of Canada (HSFC).
In 2001 she was named the recipient of the University of Alberta's Martha Cook Piper Research Award (social sciences) for outstanding accomplishment and demonstrated promise as a researcher. Her research program, POWER (Promoting Optimal Weights through Ecological Research), was funded by CIHR and HSFC. She is Principal Investigator of Healthy Alberta Communities, a community-based project to prevent obesity and chronic diseases, and the Alberta Policy Coalition for Chronic Disease Prevention, funded by Alberta Health Services (Population Health Innovative Intervention).
Dr. Raine is the proud mother of two wonderful sons, Corey and Dustin. She has completed 17 marathons and 3 Ironman triathlons. She doesn't do anything that isn't fun!
Elizabeth M. Saewyc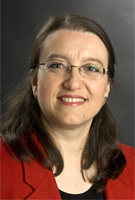 Elizabeth M. Saewyc, PhD, RN, PHN, is a Professor in the School of Nursing at the University of British Columbia, Vancouver. She also serves as Research Director for the McCreary Centre Society, a community-based adolescent health research organization best known for its province-wide, school-based, cluster-stratified BC Survey of Adolescent Health. She is also a Senior Scientist in Centre for Community Child Health Research of the Child Family Research Institute at BC Childrens Hospital. As a public health nurse, she has worked primarily with vulnerable adolescents in Minnesota, Seattle, and Vancouver, including with street youth and runaways, Native American/First Nations and immigrant adolescents, pregnant and parenting teens, sexually exploited youth, gay/lesbian/bisexual teens, and youth in custody. Over the past decade she has conducted a number of international community and clinical studies focused on the health of these vulnerable adolescent populations, with a particular emphasis on understanding how stigma, trauma, and violence affect youth coping and risk behaviours, and how protective factors in relationships and environments can help buffer this risk and promote health. Her research has been funded by the U.S. National Institutes of Health, by the Canadian Institutes of Health Research, as well as by state and provincial public health ministries, child welfare and juvenile justice departments, and private foundations.
Janice M. Sargeant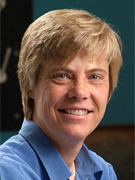 Dr. Jan M. Sargeant received her DVM degree from the Ontario Veterinary College (University of Guelph) and practiced as a food animal veterinarian for 4 years. She then obtained an MSc and PhD in Epidemiology from the University of Guelph. Jan was on faculty in the College of Veterinary Medicine, Kansas State University, from 1997-2003, where her research involved investigations into the epidemiology and prevention of foodborne pathogens (primarily E. coli O157) in agricultural environments. From 2003 to 2007, she was on faculty in the Department of Clinical Epidemiology and Biostatistics, McMaster University, on interchange with the Laboratory for Foodborne Zoonoses, Public Health Agency of Canada. In June 2007, she returned to the Ontario Veterinary College where she is Director of the Centre for Public Health and Zoonoses, and a professor in the Department of Population Medicine. Jan's current research interests are the epidemiology of zoonotic pathogens, linking research across disciplines and among animal health and human health communities, and evidence-informed decision-making in public health.
Alan Shiell (2008-2011)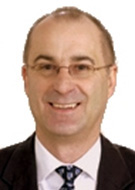 Alan is Professor of Health Economics at the University of Calgary, and a member of the International Collaboration on Complex Interventions. He holds an AHFMR Health Scientist award and a CIHR Chair in the Economics of Public Health. His specialist research interests lie in the application and development of methods of economic evaluation to complex social interventions to promote population health and reduce inequities. He is currently principal investigator on two large applied projects, one in Canada and one in Australia, investigating the cost-effectiveness of improving neighbourhood walkability as a means of encouraging physical activity. He is also the health economics editor for the Cochrane Public Health Review Group.
Jean A. Shoveller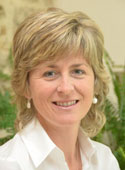 Professor Shoveller holds the CIHR/PHAC Applied Public Health Chair in Improving Youth Sexual Health in the School of Population & Public Health at the University of British Columbia in Vancouver, Canada. She also holds a Senior Scholar Award from the Michael Smith Foundation for Health Research. She earned her bachelor of science degree and her master of arts degree, both with a specialty in health education, from Dalhousie University. Prof. Shoveller obtained a PhD in Interdisciplinary Studies at University of British Columbia in 1997, and completed postdoctoral training at the BC Research Institute for Children's and Women's Health. She assumed her current faculty position in 1999.
Professor Shoveller's research program addresses the theme of reducing health and social inequalities among young people. She has written extensively about social context and structure as determinants of health, with a particular emphasis on investigating the impacts of gender, culture and place as key determinants of young people's sexual health. She continues to serve on several peer review committees for CIHR and other Canadian and international health research funding agencies as well as peer-reviewed journals. Prof. Shoveller is a member of several international collaborative networks, including an appointment as a Collaborating Professor at the Institute of Social Medicine, State University of Rio de Janeiro and the Institute for Studies in Public Health, Federal University of Rio de Janeiro.
Impact Case Studies
Dr. Carolyn Dewa: Innovative research to improve mental health in the workplace
Research Focus
Mental illness is associated with more lost work days in Canada than any other chronic condition and costs nearly $18 billion in lost productivity each year. Dr. Carolyn Dewa, Applied Public Health Chair, carried out a multi-year study of more than 11,000 employees to find out what could be done to improve this picture.
Through her research, Dr. Dewa and her colleagues made two important discoveries. First, they found that the strongest predictor for work disability was a person's history of occurrences, with those who had taken disability leave at much greater risk of doing so again than those who hadn't. Second, they found that people with a mental health disability were seven times more likely to take disability leave again than those who had not taken time off. People with a physical illness were only twice as likely.
These findings point clearly to the need for ongoing, long-term support and services to promote the mental health and wellness of employees after they return to work. Support of this kind can also contribute to a healthier workforce by preventing mental health problems from occurring in the first place.
Research Impact: Making a difference
The company involved in the study had been experiencing a steady rise in the rate of employees taking short-term disability leave, much of it due to an increase in disabilities related to mental and behavioural disorders. It is now using the results of the study to tackle this growing problem at its roots.
A plain-language report on the study has been distributed among employees and board members to educate them about mental wellness in the workplace, while the company has used it to create its own mental health strategy and improve its procedures for supporting employees once they have come back to work. The findings have been used to develop a number of targeted initiatives, including weight-loss programs, to help prevent the most common disorders associated with disability leave.
While the competitive and private nature of business has meant a lack of access to employee data of this kind in the past, the company's willingness to share its results have expanded the impact of the study well beyond its walls. More than a dozen media from across the country have covered the findings, proving that interest in this subject is high-as is the need for new information to inform and influence decision making on the subject.
Through these efforts, Dr. Dewa's groundbreaking research has had a positive impact on the well-being of the organization's employees and their families. It has also helped the company better understand the potential contribution of research to planning-in particular, the types of questions that could be answered through data routinely collected at work and others that require new sources of information.
Most importantly, this work has raised national awareness of the issue of mental health in the workplace and the need for all companies to consider mental health promotion strategies that help employees stay in their jobs-whether or not they have had previous disabilities. With this foundation in place, researchers can begin to explore the kinds of support currently available for employees returning from disability leave, identify gaps, and develop effective interventions for ensuring a healthier and more productive workforce.
Want to Know More?
The results of this study have been published in the Journal of Occupational and Environmental Medicine and covered by nearly two dozen media, including major newspapers, radio and television stations, and magazines ranging from Canadian Business to Occupational Health and Safety Magazine.
Dr. Jim Dunn: Shaping the built environment to promote healthy communities
Research Focus
The structure of a community has a significant impact on people's day-to-day behaviour. The design and location of buildings—such as stores, offices, factories, and schools—and transportation routes—such as roads, sidewalks, bike lanes, and footpaths—all influence how people spend their day and how they move around the community.
These "built environments" can either promote physical activity and good food choices by putting healthy options within easy reach or make them more difficult to pursue. Better built environments have been proven to reduce the risk of chronic disease—such as heart disease, type-2 diabetes, and certain cancers—premature death, and disability.
Given the connection between built environment and lifestyle choices, modern zoning applications for residential, commercial, and institutional property have important implications for the health of communities. That's why Dr. Jim Dunn, Applied Public Health Chair, and his research team created an evidence-based tool for healthy urban development in Ontario's second-largest regional municipality: the Peel Region of Greater Toronto.
The tool makes it possible for the region's planning department to assess newly-submitted applications to ensure that future development improves, or at least does not harm, population health. Since the Peel Region gains some 30,000 new residents each year—most of them in new developments on the urban fringe—its potential impact is considerable.
Research Impact: Making a Difference
Recognizing that urban sprawl and rapid population growth can create an unhealthy built environment, Peel Regional Council asked Peel Public Health to create an assessment tool that would enable planners to shape new urban development to promote population health, especially through physical activity.
Dr. Dunn and his research team took on the daunting project. They reviewed existing literature on the built environment and health, drafted an assessment tool, explained the process by which it was developed, and recommended an effective process for its implementation.
In examining the available evidence, the team identified seven main elements that the tool should assess: density, service proximity, land-use mix, street connectivity, road network and sidewalk characteristics, parking, and aesthetics and human scale.
The research team then refined these elements into quantifiable measures that are statistically associated with specific physical activity outcomes. The tool uses these measures to calculate the degree to which a proposed development will promote healthy behaviours—for example, whether it will encourage walking or cycling to key destinations or make grocery stores as accessible as convenience stores and fast-food outlets.
In addition to creating the healthy urban development tool, Dr. Dunn and his team made recommendations about other changes that need to take place to ensure a healthy built environment. For instance, they recommend taking a collaborative approach to resolving inconsistencies between jurisdictions, departments, and sectors, and consulting with a broad range of stakeholders to set desired targets.
The Region of Peel has accepted the team's recommendations and is now implementing the assessment tool. To help expand the reach of their research, Dr. Dunn and his team have also made presentations to other interested organizations, such as the McMaster Institute for Environment and Health and the Association for Commuter Transportation of Canada.
This initiative is a good example of how urban planners, transportation engineers, public health specialists, researchers and others are working together to shape built environments that support healthier, happier, and more sustainable communities.
Want to Know More?
For more information, please visit:
Dr. Benedikt Fischer: Reducing hepatitis C transmission among crack users
Research Focus
Street drug users live with many risks. However, the threat of contracting infectious diseases such as HIV and hepatitis C virus (HCV) from shared drug paraphernalia is one of the greatest health threats that this vulnerable population faces.
While needle-exchange programs are now commonplace for injection drug users in many urban areas, little has been done to reduce the risk of exposure to communicable diseases among crack users—a population that has experienced an explosive increase in cities across Canada in recent years.
To assist in developing evidence-based interventions aimed at this group, Applied Public Health Chair Dr. Benedikt Fischer and his team of researchers examined HCV transmission among crack users.
They found that people who smoke crack can develop oral lesions and burns from hot or broken pipes (which are often made of glass or thin metal), and that HCV has been detected on crack paraphernalia. Therefore, crack users who share equipment could potentially share HCV and other communicable diseases, as well.
Based on this evidence, the BC Centre for Disease Control has implemented a safer crack paraphernalia distribution program in Nanaimo and other communities in the province as part of its harm-reduction strategy for high-risk drug users. A number of local health authorities and individual service provider agencies in the province have followed suit.
While politically controversial, the program is an integral component of BC's prevention, treatment, and care continuum for drug dependence—a chronic, relapsing medical condition that is a major population-health issue in countries around the world.
Research Impact: Making a Difference
Dr. Fischer and his colleagues studied crack use in three mid-sized BC communities – Nanaimo, Campbell River and Prince George. The findings, which included data culled from hour-long interviews with 70 Nanaimo crack addicts, indicated that 80% of study participants had shared their crack pipes in the past 30 days and 44% had done so on more than 20 occasions. Nearly half made their crack kits from such makeshift items as pop cans, glass bottles, or inhalers—and almost half tested positive for the HCV antibody. Of the 51 crack pipes examined, one tested positive for HCV.
In response to the study, organizations in several communities now distribute safer crack paraphernalia kits to street drug users. The kit contains a length of rubber tubing that can be attached to the stem of a crack pipe to serve as a mouthpiece. This helps to reduce the risk of HCV transmission because the user's mouth does not come into direct contact with a hot or jagged pipe stem, and because there is less need for sharing.
Although this is a relatively new initiative, the effort is already demonstrating how targeted, applied research and the effective translation of evidence into policies and programs can have a substantive and sustained impact on public health.
Addicts in some of the communities affected by the distribution program have already indicated that the new kits have reduced their need to share paraphernalia and given them access to safer materials. Researchers will systematically evaluate the specific extent of the program's impact on public health through an upcoming study that will focus on outcomes—such as HCV rates, drug-use behaviours, and the responses of communities, politicians, and law enforcement agencies.
The expansion of this initiative to other BC communities, other provinces and territories, and other countries could have a dramatic effect on public health by drastically reducing infectious disease transmission risks in street-based crack users—an outcome that can only benefit the health of the population as a whole.
Want to Know More?
For more information, please visit: Simon Fraser University - Dr. Benedikt Fischer.
Dr. Louise Fournier: Improving the quality of Quebec's primary mental health care system
Research Focus
Generating new health research knowledge is a challenge. But it is an even greater challenge to translate that knowledge into evidence-based practices that have positive impacts on the health and well-being of individuals and populations.
A wealth of proven strategies have been developed worldwide on how to improve the quality of primary mental health care and services. Dr. Louise Fournier, Applied Public Health Chair, drew on these models to create, deliver, and test a knowledge translation (KT) program to help primary health care teams in Quebec improve the mental health of people with anxiety and depressive disorders.
The Cible Qualité project has greatly contributed to the development of a sustainable quality culture at six Health and Social Service Centres (CSSSs) across the province. In the less than two years since its launch, it has resulted in concrete changes in the organization and delivery of mental-health care and services in these areas and helped to identify some of the contextual, organizational, and clinical factors that can impede or improve success.
Although the research portion of the project has ended, the committees in each CSSS test area are continuing their work. The Montérégie Region of Quebec's Ministry of Health and Social Services (MSSS) has decided to implement the program in its 11 CSSS service areas, as well. A strong indication of the significant value of this unique KT initiative is that efforts are currently underway to find funding for a team to offer the program throughout Quebec.
Research Impact: Making a Difference
Dr. Fournier and her project team based Cible Qualité on a conceptual framework called Promoting Action on Research Implementation in Health Services, which maintains that three elements are key to successfully implementing health research: evidence, context, and facilitation.
In terms of evidence, the program used interventions that have a proven track record in the area of mental health. Context was taken into account by choosing six service areas that were highly diverse, both geographically and in terms of available resources. The research team adopted a multi-pronged approach to facilitation that involved external and local facilitators, a local working group, structural and financial support from the MSSS, and a variety of tools, including a care protocol, practice guides, a self-management manual, and standardized assessment and monitoring tools.
The project began with the transfer of knowledge to the CSSS committees through six three-hour teaching sessions, which took place over approximately five months. This was followed by a two-month period during which each of the committees developed a quality-improvement plan for its specific service area. The project ended in late 2010 after a one-year implementation, when the committees put their plans into place.
Although the last phase was only recently completed, the research team has already seen significant benefits. For example, various test areas have restructured the range of services available to people with anxiety or depression. These service areas have also demonstrated the adopted common tools for assessing and monitoring clients and of proven measures to support care self-management, completed training in various effective treatment methods, and fostered interdisciplinary teamwork.
As an offshoot of the project, the MSSS will be publishing guidelines for the treatment of anxiety and depression disorders in primary-care settings. Dr. Fournier and her team have also launched a new project to fill some of the gaps identified over the course of the Cible Qualité project. Jalons is aimed specifically at developing user-friendly care protocols, assessment and monitoring tools, and models for collaboration between general practitioners and primary mental-health care teams—all of which are uniquely adapted to the realities of the Quebec health-care system.
Want to Know More?
For more information, please visit the Cible Qualité project website. It provides access to several presentations made by the research team , as well as links to a variety of relevant publications and sites—including evidence-based data on different care and service delivery models for common mental disorders, clinical practice guidelines, and self-care guides.
Dr. Lise Gauvin: Writing a charter for a healthier, more active world
Research Focus
Leading an active lifestyle has an incredible range of benefits. It promotes physical and mental health and well being, prevents disease, improves quality of life, and contributes to a healthy economy and environment. Communities that support physical activity in people of all ages—in a variety of settings and in ways that are both accessible and affordable—realize many of these benefits.
Dr. Lise Gauvin, Applied Public Health Chair, has spent years studying the influence of social inequality and environmental and policy factors on physical activity in different populations. Her knowledge and experience in this area led to her involvement in an international effort to inform decision-makers about the many benefits of promoting physical activity.
This effort resulted in the development of the Toronto Charter for Physical Activity, a call to all the countries, regions, and communities of the world to strive for greater political and social support for health-enhancing physical activity.
Research Impact: Making a Difference
The Charter was developed under the auspices of the Global Advocacy for Physical Activity (GAPA) Council of the International Society for Physical Activity and Health and the Third International Congress on Physical Activity and Public Health. Dr. Gauvin co-chaired a team of international scholars, researchers, and policy-makers who wrote the Charter and provided administrative support and resources to the process, which involved several worldwide consultations.
In addition to offering guiding principles for efforts to increase physical activity levels globally, the Charter outlines four actions to help countries achieve this goal. They include 1) implementing a national policy and action plan, 2) introducing policies that support physical activity, 3) re-orienting services and funding to prioritize physical activity, and 4) developing partnerships for action.
A group of experts at the 20th International Union for Health Promotion and Education World Conference on Health Promotion in Geneva resolved to actively encourage the Charter's dissemination and uptake "as part of a health-promotion approach to addressing non-communicable disease, sustainability, and healthy cities and communities globally". More than 400 other individuals and organizations worldwide have also registered their support on-line.
The Charter has been translated into French, Spanish, Portuguese, and Thai, and there are plans to expand the list to include more than a dozen other languages in the near future. Although research into the connection between environment and physical activity is still at an early stage, this new advocacy tool will hopefully respond to the needs of public health systems and create momentum for physical activity promotion throughout the world.
Want to Know More?
The Charter and information on how to use it can be found on the GAPA website. The Charter was also featured in an article in the July 2010 issue of the Journal of Physical Activity and Health.
Dr. Marjorie MacDonald: Advancing public health systems research in Canada
Research Focus
Population health interventions in Canada are typically delivered through, or in collaboration with, public health systems. However, most health services research funding is directed towards the larger health-care system. This trend, combined with the lack of a pan-Canadian agenda for public health systems research (PHSR), has created a significant knowledge gap in this field.
In recent years, concerns have been raised about the inability of Canada's public health system to meet the growing needs of the population. These systems include a full range of governmental and non-governmental players involved in public health—from health-care providers and public health agencies to community-based organizations.
Dr. Marjorie MacDonald, Applied Public Health Chair, has made it her goal to create a pan-Canadian agenda and network for PHSR devoted to studying the organization, funding, and delivery of public health services within communities and the impact of these services on population health.
After years of laying the groundwork for this goal by networking, team building, establishing partnerships, and securing funding, Dr. MacDonald is poised to see her dream become a reality. A national think tank will launch this PHSR initiative in 2011.
Research Impact: Making a Difference
The pathway to this point began in British Columbia, where Dr. MacDonald was instrumental in mobilizing an interdisciplinary group of researchers, decision- makers, and practitioners to develop a comprehensive PHSR agenda for the province—possibly the first effort of its kind in Canada.
The group launched the Core Public Health Functions Research Initiative (CPHFRI), co-led by decision-maker Dr. Trevor Hancock. The Initiative's goal was to develop a research program and training opportunities to assess the impact and outcomes of BC's Core Public Health Functions Framework. Through the project, the researchers hope to increase the capacity of decision-makers to use evidence to improve public health policy and practice and, thereby, population health.
Successful in obtaining more than $3 million in peer-reviewed funding to support this research to date, CPHFRI has broadened its focus over the past couple of years to try and expand the PHSR agenda beyond the borders of BC. At a 2009 conference of the Canadian Public Health Association, Dr. MacDonald and her colleagues facilitated a workshop to gauge interest in a pan-Canadian PHSR agenda and found strong support from participants across the country.
Recently, CPHFRI has intensified these efforts by partnering with researchers and knowledge-users in Ontario to do compare in the two provinces. The Ontario group, whose members came together as a result of research initiated by Dr. MacDonald through an emerging team grant, plans to form its own network to develop a collaborative PHSR agenda for Ontario.
To take things a step further, efforts are underway to host a group of PHSR researchers and knowledge-users from across the country at a think-tank aimed at developing a pan-Canadian PHSR agenda and network. The event, which will be held in April 2011, will focus on identifying research priorities, establishing clear linkages between the strategic directions of the CHSRF and the Canadian Institutes of Health Research (e.g., Institute of Population and Public Health and the Institute of Health Services and Policy Research), establishing consensus on a Canadian PHSR agenda, developing a five-year plan to advance the agenda, and creating a Canada-wide network of PHSR researchers and supporters.
In addition to funding from a CIHR Meetings, Planning, and Dissemination grant, several partners have committed a total of more than $40,000 in additional funding to the meeting, including the Public Health Agency of Canada, the Ontario Agency for Health Protection and Promotion, the BC Centre for Disease Control, and two other Applied Public Health Chairs. This level of support from collaborators is a strong indication of the importance attached to this work and its relevance to these and other organizations with a stake in public health.
Want to Know More?
For more information, visit the Core Public Health Functions Research Initiative (CPHRI) website.
Dr. Doug Manuel: Risk and prevention, by the numbers
Research Focus
In the past, health planning was usually based on the assumption that the risk of disease in a population was diffused, so the best prevention strategy was to target the entire population.
Dr. Doug Manuel, an Applied Public Health Chair, has spent the last two years challenging this assumption. He's shown that understanding a population's baseline risk of a disease is a cornerstone of population-based health planning, and can greatly improve the efficiency and effectiveness of prevention strategies.
Using routinely collected health information to develop predictive risk algorithms, the Chair has created new tools to create a more detailed picture of who will develop specific illnesses. These tools not only accurately estimate who and how many people will develop a disease or condition, they also help users understand the role of modifying risk factors for prevention and the potential impact of different prevention strategies.
Recommendations from this research are already being incorporated into practice for cardiovascular disease and type-2 diabetes mellitus, with the ongoing development of risk algorithms and disease models for other conditions promising even further benefits to the health of Canadians in coming years.
Research Impact: Making a Difference
The Diabetes Population Risk Tool (DPoRT) is the first predictive risk algorithm for the development of obesity, diabetes, and diabetes complications that was designed and validated specifically for population-health planning.
Analyses carried out using the tool have been instrumental in estimating the potential impact of public health and healthcare interventions on modifying future diabetes incidence and burden of health from diabetes complications.
These results have been highlighted in an investigative report that was produced in collaboration with the Ontario Agency for Health Promotion and Protection (OAHHP) and other partners. It estimates that 1.9 million people in Canada will develop diabetes between 2007 and 2017, with overweight people having the largest number of new cases as opposed to very obese people (who have the highest individual risk). The evidence further suggests that implementing small lifestyle changes in this larger, overweight sub-group would have a greater impact than clinical prevention in the smaller, high-risk group. The OAHHP is using this information to revise the Ontario diabetes strategy, which currently emphasizes individual screening and medical prevention in the primary care setting.
The early and ongoing involvement of policy experts in the development of risk algorithms and disease models helps ensure that they are relevant and reliable assessment tools for health planners. DPoRT, for example, was designed at the request of OAHHP, the Public Health Agency of Canada, and policy actors from several provinces, to be accurate in a variety of socioeconomic populations.
On a broader scale, the Chair is also involved in the creation of a national network of population models and the development of a multi-disease micro-simulation model for national-level analyses and health planning. In addition to providing infrastructure and expanding capacity, network members are leading the development of models for other diseases, including cancer and arthritis.
Through numerous scientific papers, considerable media coverage, and presentations at meetings and workshops across Canada, the partners are helping to raise awareness of the significant value of risk algorithms and disease models in population-based health planning.
Want to Know More?
Please visit these websites for more information on Dr. Manuel's research:
Dr. Patricia Martens: Mapping out the health of Manitoba's Metis
Research Focus
Manitoba's Metis are a culturally unique population, but a lack of information about this population has made it difficult for regional health authorities to develop strategies that address their most pressing healthcare needs.
Recognizing the need to paint a clearer picture of the situation for planners and decision-makers, Applied Public Health Chair Dr. Patricia Martens, as a senior research scientist and Director of the Manitoba Centre for Health Policy (MCHP), collaborated with Dr. Judith Bartlett and the Manitoba Metis Federation (MMF) to improve understanding of the health status and healthcare use of the province's Metis.
Dr. Martens' ground-breaking three-year project, the Profile of Metis Health Status and Healthcare Utilization in Manitoba: A Population-based Study, combined data from the MCHP repository, the MMF registry, and Statistics Canada surveys to produce the first comprehensive, population-based atlas of Metis health-care use patterns, overall health status, and use of education and family services.
The nearly 400-page Metis Atlas, which was published in June 2010, compares the entire Metis population in the province with all other Manitobans on over 90 indicators—including population health status and mortality, prevalence of physical and mental illnesses, preventive and other services, and child health.
Research Impact: Making a Difference
The MMF has been involved in the study since its inception — identifying, providing context for, and interpreting indicators, assisting with the writing of the report, and planning future directions, programs, and policies based on its findings. Through an approach headed up by Dr. Judith Bartlett, these regional "knowledge networks" are now using the results of the study for five-year planning processes within the mandated provincial community health assessments.
The Atlas not only provides evidence to inform planning but also offers baseline data to track the impact of resulting interventions. It has spawned additional research projects on diabetes and cancer in the Metis population, and has empowered the MMF Health Research Team to examine the "big picture" and consider where changes are necessary.
One of the surprises the Atlas uncovered has been the finding that the uptake of preventive and screening services among Metis is as high as or higher than the rest of the population. At the same time, the high-risk profile of Metis youth and the extremely poor health status of Winnipeg's inner-city Metis require further attention to develop culturally appropriate responses. .
In addition to describing findings, the Atlas identifies geographical regions associated with more positive health outcomes, thereby encouraging the sharing of best practices and further research on "what works". For example, positive outcomes among Metis were strongly associated with the provision of the majority of care by the same physician. Another major accomplishment has been the production and validation of a "Metis identifier" that approximates the entire population of Metis in Manitoba.
The subject of numerous presentations and publications, the Metis Atlas was highlighted at the annual MCHP Rural and Northern Health Care Workshop in October 2010, where the Manitoba Metis Federation and MCHP collaborated to facilitate round-table discussions with high-level planners from every Regional Health Authority and every MMF region of the province. This was funded through a CIHR Meetings and Disseminations grant (Martens 2010). Key to the annual Workshop day is the involvement of The Need To Know Team, a collaborative research team headed up by Dr. Martens and Dr. Randy Fransoo, and made up of top-level planners from the RHAs and Manitoba Health, research scientists, and graduate students to ensure that research is generated, understood and applied in Manitoba. This Team was originally funded by CIHR in 2001, and is presently funded by the Applied Chair to generate new knowledge and further the use of MCHP research such as the Metis Atlas.
The Atlas is more than a tool for gauging the healthcare needs of Metis and determining how and where targeted initiatives are most likely to improve health outcomes in this population. It is a resource for researchers, planners, and others to better understand community and cultural viewpoints grounded in the reality of the life of Metis people.
Want to Know More?
Metis Health Status and Healthcare Use in Manitoba [ PDF (916 KB) - external link ].
Dr. Gilles Paradis: Taking out of the classroom and into the field
Research Focus
Public health has faced many challenges over the past decade, from emerging and re-emerging infectious diseases, to chronic disease epidemics fuelled by environmental and societal changes, to changing demographics, to migrating populations, to rapidly-evolving information technology.
There is a need to incorporate knowledge and perspectives from a variety of disciplines to understand the complex social, biological, environmental, and behavioural factors underlying these population-wide problems and to develop solutions to address them. Many researchers, however, have never experienced the multidisciplinary nature of working in a public health setting.
Recognizing the need to encourage collaboration and knowledge-sharing among public health researchers, professionals, and practitioners, Dr. Gilles Paradis, Applied Public Health Chair, launched the 4P Program in Quebec to place PhD and post-doctoral fellows in public health organizations for on-the-job training.
The program, which involves more than 50 university and public and population health researchers and professionals from over two dozen institutions, has not only attracted more researchers to work in these settings but also forged new research partnerships between academics, decision-makers, and practitioners that are focused on public health priorities.
Research Impact: Making a Difference
In Canada, there are few examples of applied research training programs within the formal public health structure. Many graduate programs in universities have few or no links to public health, students' research topics are frequently out of sync with public health priorities, and there is a lack of continuing training opportunities—with little training at all in knowledge-sharing or ethics in public health research.
Quebec's 4P Program (health promotion, disease prevention, and sound public policy) takes the completely opposite tack: shifting the weight of training so that fellows must spend 60-80% of their time in a public health organization rather than in a university setting.
These organizations serve as laboratories for the students, who are integrated into intervention teams and conduct their research under the joint supervision of a university and public health team of mentors. Their dissertations or post-doctoral research also focus on topics that are priorities of the organization itself. In addition, the fellows participate in monthly day-long seminars covering various aspects of public health research—including ethics, transdisciplinarity, networking, and knowledge translation—and intensive training sessions held off-site .
Through its ongoing work, the 4P Program is training a new generation of population and public health researchers to adapt to changing realities by giving them hands-on experience in a transdisciplinary environment where networking and partnerships are key. It has created training milieus that are directly relevant to the field of public health and the needs of health services policy-makers. This training teaches emerging researchers to apply the tools they have learned to tackle the most pressing research issues and advises them on how to manage and advance their careers in public health research through lifelong learning.
Since its inception, the 4P program has funded nearly 40 fellows from 15 disciplines. Of the 30 who have graduated since 2003, more than half now work as researchers in a public health setting and most of the others in universities where they collaborate actively with public health organizations. By greatly increasing the local capacity for public health research, the 4P program is helping to provide decision-makers and practitioners with the knowledge and information they need to tackle the increasingly complex challenges facing the field of public health in Canada.
Want to Know More?
The 4P Training Program website contains more information, including a downloadable brochure. The program was also featured in an editorial in the Canadian Journal of Public Health.
Dr. Kim Raine: Building healthier communities
Research Focus
Building a healthy community means enabling and encouraging the people who live there to make healthy choices. Such choices only exist, however, if they are affordable and accessible.
Physical, economic, social, and political inequalities and barriers in a community—such as an absence of safe pathways and bike lanes or a lack of jobs—can force people to make unhealthy decisions. Taking action to change these environments is essential to creating a culture that supports healthy living.
To identify practices and procedures that could help make communities healthier, Applied Public Health Chair Dr. Kim Raine and her team assessed a number of initiatives launched through the Healthy Alberta Communities (HAC) project to determine their impact on building capacity and enhancing environments.
The results of their work have not only provided timely evidence to inform policy, practice, and research decisions, but were also used to create an interactive on-line multimedia tool for use by health promotion practitioners, community organizations, and community champions.
This interactive tool, called How to Create a Healthy Community: A Resource for Capacity Building in Health Promotion, has two components, both designed to give people more control over their own health. The first is an assessment tool to help individuals understand the overall health of their communities and the second is a model for capacity building in health promotion that provides steps, insights, tips, and tools for improving the health of communities.
By using their research to identify best practices that can be applied on the ground and at many different levels of "community"—from geographic communities to those that are organizational or social—Dr. Raine and her team are translating knowledge into practice in Alberta and elsewhere.
Research Impact: Making a Difference
Affiliated with the Centre for Health Promotion Studies in the University of Alberta's School of Public Health, HAC is a community-driven initiative aimed at reducing risk factors for the development of chronic diseases. The goal of the project is to make healthy choices easy in the day-to-day lives of people living in four communities: Bonnyville, St. Paul, Norwood/North Central Edmonton, and Medicine Hat.
HAC launched in 2004 with funding from Alberta Health and Wellness, which committed $3 million over five years to the project to develop and implement sustainable, collaborative partnerships to improve the health of communities. While the partnerships ranged from community gardens to coalitions for active transportation, they all encouraged communities to participate in setting their own direction by capturing the experience and expertise of citizens, community agencies, and elected leaders.
The Chair's role in the effort was to help gather and use evidence on the impact of the initiatives to influence values, change environments, and create a culture supportive of healthy living. Dr. Raine and her team carried out the evidence-gathering aspect of their work by using validated assessment tools to document the levels and nature of community capacity built and also documented changes in community environments. Further, a case-study approach was used to examine the process of capacity building as experienced by coordinators working in community-based chronic disease prevention.
Many of the initiatives launched with HAC funding are still operating under community leadership. The sustainability of these projects led to the development of the on-line resource, which is aimed at helping other communities develop their own unique, community-based health promotion interventions.
The HAC model is being integrated into standard practice for community-level health promotion throughout Alberta Health Services. Lessons learned through the project have also provided the impetus for the Alberta Policy Coalition for Cancer Prevention, another community-academic-government partnership aimed at addressing policy change for chronic disease prevention, and will likely have an impact on population health in other parts of the country as well.
Want to Know More?
For more information, visit the Healthy Alberta Communities website.
Dr. Elizabeth Saewyc: Integrating healthy development in health planning for youth
Research Focus
Population health planning tends to focus on preventing or reducing risk behaviours, such as smoking and injuries from accidents. But simply subtracting risks does not add up to good health. There are many positive approaches that can be taken during a child's critical developmental years to improve health over the life course.
Dr. Elizabeth Saewyc, Applied Public Health Chair, has devoted much of her career to identifying, promoting, and assessing positive factors that lead to healthy youth development. Dr. Saewyc's experience as a public health nurse and researcher in this area contributed to BC's Ministry of Health commissioning her to conduct an evidence review of population-level interventions aimed at fostering healthy development in children and youth.
The review was one of 21 commissioned to develop Core Model Program guidelines for BC's regional health authorities to use in program planning, priority setting, and evaluation over the next five years. While the other reviews dealt primarily with interventions to reduce risks, Dr. Saewyc's paradigm-shifting study focused on fostering protective factors and healthy growth and behaviours.
The guidelines that emerged from the review aim to maximize the healthy physical, emotional, cognitive, and social development of children and adolescents, aged 6 to 19. They recommend evidence-based best and promising practices in four areas: leadership and advocacy; health promotion; prevention initiatives and early identification of risk or vulnerability; and surveillance, monitoring, and program evaluation.
Endorsed by the Ministry and disseminated to health authorities across the province, this initiative has the potential to affect health programs for some half a million children and youth in BC, and to serve as a model for other parts of Canada.
Research Impact: Making a Difference
Dr. Saewyc's review was the result of significant efforts to increase public health and community knowledge about protective factors, risk reduction, and healthy youth development in BC, led by the non-profit McCreary Centre Society. These efforts included interdisciplinary conferences and presentations on such areas as resilience, adolescent transitions, vulnerable youth, and rethinking risk, and the publication of a number of user-friendly research reports on the subject—most of them authored or co- authored by Dr. Saewyc, who serves as Research Director for McCreary.
The Chair also provided expertise to the Core Model Program by serving on the working group during the nine months the guidelines were under development. In addition to providing recommendations for best practices, the group was tasked with identifying appropriate indicators for evaluating progress and outcomes. This was a notable challenge, because monitoring is typically focused on reducing negative outcomes rather than achieving positive, developmental milestones. The province-wide BC Adolescent Health Survey, also led by the Chair, provided a number of useful measures for this purpose, including indicators of protective factors, such as family, school, and cultural connectedness; extracurricular activities; and peers with healthy attitudes.
A number of other ministries and agencies responsible for children and youth in BC have adopted the program's innovative focus on positive indicators and protective factors. For example, its indicators have been incorporated into the Provincial Health Officer's annual report on the state of child health in the province and form part of the monitoring approach for the latest action plan of the Ministry of Child and Family Development, as well as the province's 10-Year Mental Health Plan. The BC Representative for Children and Youth (an independent body that provides support to those dealing with the child welfare system) recently requested data on these same indicators for its Growing Up in BC report.
From the strong support shown by frontline caregivers during consultations to the interest generated in other ministries and organizations since its adoption, the Model Core Program for healthy development in children and youth in BC is proof that a focus on positive measures to population-health planning is long overdue.
Want to Know More?
Learn more about the UBC Stigma and Resilience Among Vulnerable Youth Consortium.
Learn more about the McCreary Centre Society.
Dr. Jan Sargeant: "REFLECTing" on the reporting of veterinary clinical trials
Research Focus
Foodborne illnesses, such as salmonella, and other diseases that can be transmitted from animals to humans pose a serious risk to population health. Using clinical trials to test the effectiveness of drugs and other interventions in controlling these illnesses is essential to ensuring the safety of Canada's food supply.
Syntheses of clinical trials are a valuable source of information, but inconsistencies in the way trials are reported can seriously reduce the quality of the data they produce. To combat this problem, standardized reporting guidelines for human healthcare have been in place in Canada since 1996, when the Consolidated Standards of Reporting Trials (CONSORT) statement was first published.
Recognizing that similar challenges exist with the clinical testing of livestock and food safety, Applied Public Health Chair Dr. Jan Sargeant spearheaded an effort to develop the first reporting guidelines for veterinary medicine.
Widely endorsed and supported by stakeholders in both Canada and the United States, the new Reporting Guidelines for Randomized Controlled Trials for livestock and food safety (REFLECT) statement is expected to have a profound effect on researchers, practitioners, and decision-makers in this important field and, ultimately, on the health of Canadians.
Research Impact: Making a Difference
In 2008, Dr. Sargeant led a series of evaluations on the quality of reporting in clinical trials undertaken for several sectors of veterinary medicine. The Chair found substantive deficiencies in the reporting of trials on on-farm food safety, livestock, and companion animals. In many cases, reports lacked the details necessary to summarize data and arrive at accurate conclusions about a particular intervention of outcome.
The first steps in developing the REFLECT statement involved publishing several articles and making numerous presentations to raise awareness of the issue of poor reporting quality for food safety and veterinary trials, and to engender support for moving forward with a possible solution.
Given its proven impact on the quality of reporting on clinical trials in human medicine, the CONSORT statement served as the solid foundation for the development of the new guidelines. With this information as a starting point, Drs. Sargeant and Annette O'Connor (Iowa State University) lead a steering committee and organized an expert consensus meeting to obtain input from a wide range of disciplines on the path ahead.
The effort to create, publish, and disseminate the REFLECT statement has raised issues and fostered multi-disciplinary discussions about the quality of reporting within the veterinary profession. By helping to forge strong, sustainable partnerships between the historically disparate animal and human health communities and integrate research, education, and knowledge translation, this initiative is greatly enhancing the ability to combat foodborne and other zoonotic illnesses.
The REFLECT statement has received unprecedented support and endorsement from peer-reviewed journals and funding from a wide range of government and non-government organizations in Canada and the US. Several veterinary colleges have expressed interest in using the statement as a teaching tool, and the Chair is involved in collaborations to create course materials for graduate students based on the guidelines.
Researchers anticipate that improved clinical trial conduct in these fields will have a positive impact on the veterinary profession, professional and graduate studies in veterinary medicine, disciplines involved in food safety clinical trials, and researchers in veterinary medicine and food safety. It will also affect the regulatory and public health organizations who make use of the knowledge gained from these studies—ultimately leading to improved human health through the production of a safe and abundant food supply.
Want to Know More?
To learn more about the REFLECT statement, please visit: REFLECT website or the Equator Network website.
Learn more about the Centre for Public Health and Zoonoses.
Dr. Jean Shoveller: Mapping the Inequities that Contribute to Teen Pregnancy in BC
Research Focus
Social factors — from education and income to culture and ethnicity- shape the places where we live and influence our individual experiences and health outcomes within those places. Variations in social factors from one area to the next can affect everything from heart disease to teen pregnancy rates.
As an Applied Public Health Chair, Dr. Jean Shoveller's particular interest in young people's sexual and reproductive health outcomes led her to spearhead an innovative effort to map the social factors that influence the sexual health of British Columbia's youth.
The Youth Sexual Health Team (YSHT) provides a novel perspective on the forces associated with differences in youth sexual health outcomes in communities throughout BC. The team leads the Youth Sexual Health Mapping Initiative, which has produced a series of maps that provide unique insights into the ways in which underlying population-level conditions influence contraception use across the province.
The objective of the Initiative is to enable researchers, policy makers, and service providers to address teen pregnancies in the province more effectively by addressing the social and structural inequalities that contribute to negative sexual health outcomes and improving access to contraceptives and other sexual health services.
Research Impact: Making a Difference
Maps are simple, yet powerful, tools. In the hands of the YSHT, maps are illustrating how variances in the distribution of social, economic, and environmental conditions across geographic, cultural and socio-political boundaries can create inequalities.
With funding from the Chair, the YSHT used input from several unique databases and geographic information system technologies to prepare maps of contraceptive use from 1996 to 2003 among youth aged 10 to 24 years.
The maps are a graphic illustration of the relationship between patterns of contraception use and a variety of social variables, including lone-parent families, low income, household composition, number of moves during past year, and proportion of 18 year olds in the area who have not graduated. As well, they demonstrate how hormonal contraceptive use and teen pregnancy have changed over time, within and across geographies and by age groups. Two related CIHR-funded studies carried out at the same time as the mapping initiative have also been completed, both focused on youth contraception use in the Northern Health Authority. With the collaboration of local stakeholders, these additional studies have yielded valuable information that is being used to interpret general patterns revealed through the maps and craft intervention responses that are sensitive to local context.
For example, the maps and ethnographic fieldwork (e.g., interviews with youth; systematic observations) provided detailed data on structural barriers (e.g., lack of transportation; limited clinic operation hours) to accessing contraception. These insights have been useful to illustrate both matches and mismatches between the places where young people spend their time and where sexual health services are provided. Using these data, the YSHT and local decision makers are working together to more closely align the location of clinical services in areas of town where youth normally hang out (e.g., near their school). Furthermore, clinic hours have been adjusted to better coincide with youth's everyday lives (e.g., open at lunch time; after school) and significant alterations have been made to clinic décor (e.g., privacy enhancements; youth-oriented posters). In addition, the team is working in partnership with community pharmacists to develop youth-friendly pharmacies. Pharmacists dispense birth control prescriptions and are the primary vendors for condoms in many communities, making them an important intervention site.
The maps will be released publicly in early 2011 and the Chair is working with multiple partners, including the BC Centre for Disease Control, OPTions for Sexual Health, and BC's Chief Medical Health Officer, to interpret and apply the evidence highlighted in the YSHT's maps. The YSHT is also working with the BC Centre for Disease Control to illustrate geographical patterns of other youth sexual health indicators, such as sexually transmitted infections, and to launch a new on-line sexual health program in British Columbia. In addition, the YSHT is providing a unique and important opportunity to characterize the service-delivery side of youth sexual health in BC and to connect with key players to better meet the needs of youth and achieve outcomes.
Want to Know More?
To learn more, please visit: YSHT website or the University of British Columbia website.
POP News Chair Features
Febrary 2013: Jean Shoveller
June 2013: Gilles Paradis
Date modified: