Cancer Awareness Month – Statement from Dr. Stephen Robbins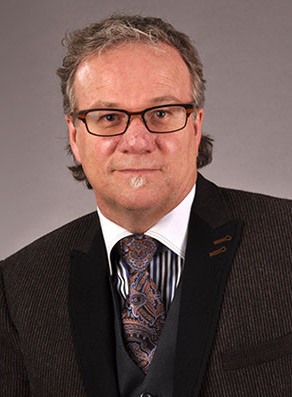 April 2017
Who hasn't met someone who has a powerful cancer story to share? About 2 in 5 Canadians will develop cancer in their lifetime, and 1 in 4 Canadians will die from cancer.
CIHR's Institute of Cancer Research (ICR) recognizes the urgency in the fight against cancer through strategic investments in the most innovative research. ICR is dedicated to supporting research that reduces the burden of cancer on individuals and families through prevention strategies, screening, diagnosis, effective treatments, psycho-social support systems, and palliation. ICR continues to be a major funder of cancer research in Canada. In 2015-16 alone, CIHR contributed $156 million towards cancer research.
April is Cancer Awareness Month in Canada. This month, CIHR commends the efforts of the Canadian Cancer Society (CCS) in their major fundraising activity, Daffodil Days, to raise awareness and funds to help combat this disease.
ICR would like to take the opportunity during Cancer Awareness Month to personally acknowledge and thank the many CCS volunteers and employees for their considerable efforts across the country to raise funds and awareness for the continuing fight against cancer. Canada's annual Cancer Awareness Month, also provides CIHR with an opportunity to highlight some exciting and innovative therapeutic approaches to alter the trajectory of cancer research.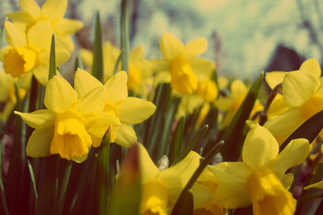 After decades of research, we are at a very exciting time. Researchers are on the verge of being able to unleash a patient's immune system to combat their own cancer. Cancer immunotherapy represents a new class of treatments that are showing remarkable, long-term, durable therapeutic responses in a number of patients.
Canadian researchers have made, and continue to make, significant contributions in cancer immunotherapy and are developing new and innovative approaches to increase its efficacy in clinics across Canada.
ICR is pleased to be able to highlight a few of these contributions during the month. For us, the key element in reducing the burden of cancer on patients and their family is strong collaboration between national and international cancer research organizations, policymakers, physicians, researchers, patients, and caregivers.
In honouring CCS, ICR is very pleased to collaborate with them on the recent Innovation Grant competition to fund high-risk, high-reward grants focused on hard-to-treat cancers.
I invite you to learn more about some of CIHR's most promising cancer & immunotherapy research during Cancer Awareness Month.
Sincerely,
Stephen Robbins, PhD
Scientific Director
CIHR Institute of Cancer Research
Date modified: