Time-shifting when we eat and exercise could reduce risk of type 2 diabetes
Canadian and Dutch researchers are examining whether timed lifestyle changes can help restore the 24-hour rhythm of people at high risk of developing type 2 diabetes.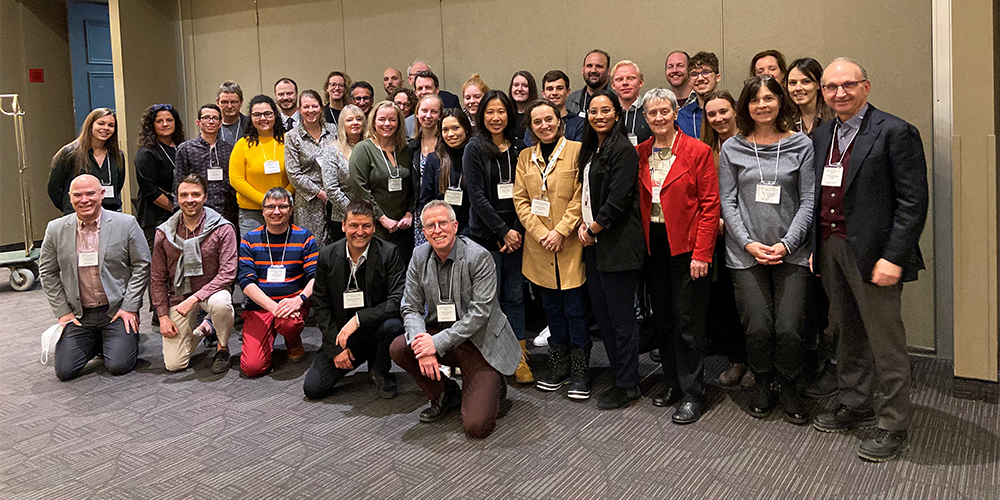 Issue
Technological and societal advances, such as the excessive use of artificial lights at night (also known as light pollution), digital screens, shift work, travelling across time zones, and round-the-clock food availability, disrupt our body's internal clock, due to a mismatch between light cues and behaviour cues. This circadian misalignment is now thought to contribute to rising rates of type 2 diabetes. Among Canadians, 30% live with diabetes or prediabetes and 10% live with diagnosed diabetes.
Research
An international team of scientists from Canada and the Netherlands are collaborating with patients, public partners and the private sector to better understand how disruptions to our circadian system put certain people at higher risk of developing type 2 diabetes, and what can be done to put the biological clock back in synch.
Impact
Lifestyle changes – done at the right time – could provide a new tool to fight type 2 diabetes, including consuming the majority of our daily calories early in the day and exercising in the afternoon.
Could eating a large healthy breakfast, working out later in the day and sleeping at the right times reduce the risk of developing type 2 diabetes (T2D)? That's what leading scientists from Canada and the Netherlands are studying with a unique international collaboration examining how timed lifestyle changes can prevent, control and even reverse a chronic disease that affects up to 10 per cent of individuals.
"Type 2 diabetes is classically associated with obesity," said Dr. Norman Rosenblum, Scientific Director of the CIHR Institute of Nutrition, Metabolism and Diabetes. "But that's not the only risk factor. There are lots of people with type 2 diabetes who are lean machines. It's a complicated disease with extremely serious complications, including blindness, kidney failure, cardiovascular disease, amputation and premature death."
To better understand these processes and better manage T2D, CIHR partnered with research funding agencies in the Netherlands (Dutch Diabetes Research Foundation, Netherlands Organisation for Health Research and Development and Health~Holland) to invest more than $5.6 million over five years in the Canada-Netherlands Type 2 Diabetes Consortium. 'The Right Timing to Prevent Type 2 Diabetes' (TIMED) consortium is led by Dr. Patrick Schrauwen at Maastricht University in the Netherlands and Dr. André Carpentier at the Université de Sherbrooke in Quebec, in collaboration with five researchers from Canada and seven from the Netherlands, and involves more than 40 trainees and patient partners from both countries.
Canada's contribution to the consortium is part of CIHR's 100 Years of Insulin: Accelerating Canadian Discoveries to Defeat Diabetes initiative, which over the past two years has invested $13 million in 23 research teams, including the TIMED consortium. That funding builds on the more than $250 million CIHR has invested in diabetes over the past five years.
The link between our circadian rhythm and diabetes
The rapidly evolving field of chronobiology is offering new insights and potential solutions to combating diabetes. A growing body of evidence suggests that misalignment between the biological clock and behavior increases the risk of T2D. In other words, spending a large part of the day under suboptimal and artificial lighting and being physically active and ingesting food and drinks at times when the biological clock may not be optimally prepared for it likely interferes with the body's ability to adequately regulate physiological responses to these activities.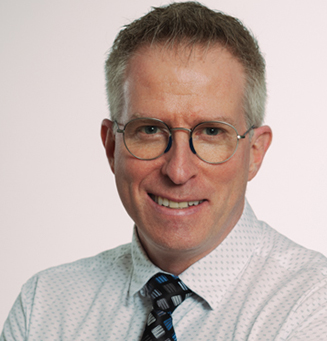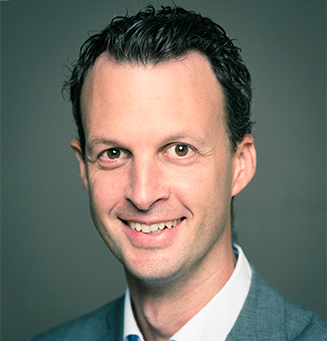 The mammalian body includes two main circadian clocks: the central neural clock which resides in the brain, and several peripheral clocks which reside in the muscles, liver and other tissues.
Dutch researchers have already concluded that people with a predisposition to T2D have a disrupted 24 hour rhythmicity of their metabolism. Other studies show that people who do shift work are also more likely to develop T2D. The TIMED consortium is examining how eating or exercising at different times of day affects the body's metabolic response and its ability to metabolize glucose and fat.
"Diabetes is a disease that affects multiple systems in the body, not just the pancreas or muscles. As a result, it's important to take a multi-systemic approach that studies the synchrony of these two clocks to understand how pre-diabetes transitions into type 2 diabetes," said Carpentier, the Canada Research Chair in Molecular Imaging of Diabetes and professor and clinician scientist at Sherbrooke's Faculty of Medicine and Health Sciences.
Genetics, diet and exercise habits are well known risk factors for diabetes, but recent science is proving there are other mechanisms at play. Researchers increasingly believe that technological and societal advances, such as the excessive use of artificial lights at night (also known as light pollution) and light-emitting digital screens, shift work, travelling across time zones and round-the-clock food availability, are wreaking havoc on our circadian rhythms and their ability to regulate our physiological responses to eating and activity.
For example, recent data suggest that today's humans spread their food intake over more than 15 hours per day. As a result, we are never in a true fasting state overnight when glucose levels are normally low. One study led by Dr. Patrick Schrauwen at Maastricht University is examining whether restricting food to a shorter period of time during the day will lead to a larger reduction of the stored form of glucose (called glycogen), thereby improving insulin sensitivity in people with T2D.
"In the past we got most of our food and physical activity during daylight hours," said Dr. Joris Hoeks, an expert in human muscle physiology at Maastricht University and co-investigator on the TIMED team. "We really believe that modern-day disruptions of our internal biological clock cause metabolic problems that can contribute to developing insulin resistance and type 2 diabetes. Our project's purpose is to bring back more synchrony between the biological clock and the external environment and behavior."
Another recent study from the Netherlands found that moderate-to-vigorous physical activity, such as a brisk walk or cycling, proved more effective at controlling blood sugar if done in the afternoon or evening instead of the morning.
Patients as participants and researchers
Lifestyle changes that could prevent, control and reverse type 2 diabetes
Consuming the majority of your calories earlier in the day
Exercising in the afternoon or early evening
Sleeping when it's dark
The TIMED consortium is conducting three types of studies – physiological, epidemiological, and pragmatic trials – with patient and private partners engaged at each level.
"Patient engagement has been one of the great accomplishments of Canadian health research over the last ten-plus years, spurred by CIHR's Strategy for Patient Oriented Research," said Rosenblum. "In all the diabetes research we're funding, patient engagement is an absolute must and it has to start right at the beginning and continue through the whole process."
Individuals who live with T2D and pre-diabetes are first interviewed to understand their experiences living with the disease, and their perspective on the potential benefits and hurdles to incorporating differently timed interventions into their daily lives. They will also be questioned about their food and exercise intake over 24-hour periods.
For further insights, epidemiologists on the TIMED team are mining patient data collected through existing longitudinal studies, including the Canadian Longitudinal Study on Aging, the Aerobics Center Longitudinal Study and several European cohorts. Food diaries, exercise logs and other information from thousands of participants will be combined to generate even stronger evidence to inform new interventions.
"The luxury of having these existing cohorts is that they have a long-time window, years or even decades, so the researchers will be able to pinpoint those people who are developing diabetes and whether these interventions influence the development of the disease," said Carpentier. "With the pragmatic trial we will work with patient partners to ensure interventions are feasible and possible for people to implement in their daily lives."
Translating research into practical solutions
The consortium is collaborating with several private and not-for-profit partners to help translate the research findings into practical solutions that people are more likely to adopt. Health~Holland stimulates and funds such public-private partnerships to ensure greater social and economic benefits.
For example, participants in the study have access to a lifestyle app developed by Dutch-based MiGuide. The digital platform provides patients with personal coaching with regards to timing of food intake, physical activity and sleep.
"If your findings are not adopted by the patients and the companies that make the tools people need to use, then no matter what your research finds it's never going to be a solution," said Hoeks.
Canadian partners in the consortium include the Cardiometabolic Health, Diabetes & Obesity Research (CMDO) Network in Quebec, as well as Diabetes Action Canada which plans to use new evidence to help update the Canadian Diabetes Practice Guidelines.
Dr. Norman Rosenblum: "A cure is possible"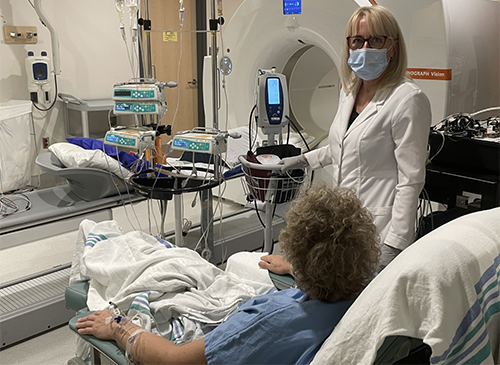 Though some studies have been delayed as a result of the COVID-19 pandemic, the investigators are already anticipating their joint efforts will continue beyond the initial five years of funding. Canada and the Dutch have longstanding research ties, and both Carpentier and Hoeks said collaborating on diabetes is a natural fit.
For example, Hoeks said the Dutch bring a lot of expertise in circadian biology, as well as the ability to do metabolic studies on people over a 24-hour period.
"We have the expertise and facilities that allow us to draw blood over the day and the night to measure people's blood profiles," he explained. "We also have respiration chambers where people sleep, which allows us to measure their oxygen consumption and carbon dioxide production to estimate their energy expenditure and if what they're burning is mostly fats or mostly carbohydrates. These unique around-the-clock measurements will tell us exactly how circadian rhythms change in response to different timed lifestyle interventions."
One expertise Canada brings is the use sophisticated imaging techniques such as PET and MRI scans to see how glucose is stored and used.
"There has been a lot of synergy created through this consortium and a lot of very important and interesting collaborations that we want to keep going that will be really useful for both the people in the Netherlands and people in Canada," said Carpentier.
The discovery of insulin more than a century ago was one the great advances in medicine that earned its Canadian researchers, Drs. F.G. Banting and J.J.R. Macleod, the Nobel Prize. Rosenblum said Canada is on a mission to advance new breakthroughs in diabetes that go even further.
"When we talk about the 200th anniversary of insulin a century from now, our aspiration should be that we don't use insulin anymore. We don't need it. A cure is possible."
Date modified: