A new frontier in Type 2 Diabetes research and its link to heart disease
Researchers at the Montreal Heart Institute are looking for new treatments to reduce the risk of cardiovascular disease before it happens, and their earlier work has already yielded promising results
Issue
In Canada, heart disease is the second leading cause of death, after cancer. Some groups are at disproportionate risk because of other health conditions, including diabetes.
Research
The COLCOT-1 trial showed that colchicine, a safe and inexpensive anti-inflammatory drug, reduced future cardiovascular events. The new COLCOT-T2D study is testing if colchicine can also prevent heart disease before it occurs, and lower the risk of heart attacks and strokes in patients with Type 2 diabetes.
Impact
COLCOT-1 led to the approval of colchicine for the prevention of heart disease in Canada and informed medical guidelines in Europe and South America.
What if you could reduce your risk of a heart attack before you had one, especially if you know you're at a higher risk? In Canada, heart disease is the second leading cause of death, after cancer, and some groups are at disproportionate risk because of other health conditions. This new frontier of preventative medicine is what Dr. Jean-Claude Tardif of the Montreal Heart Institute is working on, and he's using a tried-and-true drug—colchicine—to try to stop heart problems before they happen. Dr. Tardif is the lead investigator on two related but distinct studies: COLCOT-1 and COLCOT-T2D.
Discovering a safe and inexpensive treatment to help reduce heart attacks
The COLCOT-1 study focused on patients who had recently suffered a heart attack, and showed that colchicine significantly reduced future cardiovascular events. Dr. Tardif and team showed that colchicine treatment can reduce the risk of a first cardiovascular event by 23%. His findings were published in the New England Journal of Medicine. The study was so successful, in fact, that the data was used to support Health Canada's approval of low-dose colchicine (MYINFLA™) for heart patients. Results from COLCOT-1 have also informed medical guidelines in Europe and South America.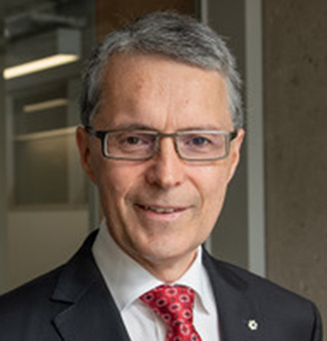 "Cardiovascular disease remains the number one killer in the world, by far, and this is despite the good drugs we have, including those that lower cholesterol," says Dr. Tardif. "Over the last twenty years, there has been a slew of papers showing that inflammation is involved in the initiation and progression of atherosclerosis … that leads to heart attacks and strokes."
"If inflammation is at the centre of atherosclerosis, how about if we reduce inflammation? Would that be bringing benefits to patients?"
Why colchicine? Colchicine is a known anti-inflammatory drug commonly used to treat gout and pericarditis, but Dr. Tardif believes it can reduce inflammation linked to plaque buildup, or atherosclerosis. Compared to other anti-inflammatory drugs, colchicine is well-known and well-proven—it's been used for centuries, explains Dr. Tardif. It's also safe and inexpensive, costing less than half a dollar a day.
"There are very tangible impacts, and it shows the value of the research CIHR is funding," says Dr. Tardif. "It's about discovering new treatments that can help reduce strokes, heart attacks, hospitalization for angina … and the need to do angioplasty or bypass surgery."
COLCOT-T2D is "the next frontier" in studying colchicine
The new pan-Canadian trial extends Dr. Tardif's earlier colchicine studies, but this time focusing on primary prevention, meaning he is studying the possibility of preventing heart issues before the first heart attack occurs. He's also hoping that colchicine shows promise in reducing the risk of heart attacks and strokes in people with Type 2 diabetes.
"Unfortunately, people with diabetes are at higher risk of cardiovascular complications, even if they are not known to have heart problems," says Dr. Tardif. "There are three million people in Canada that suffer from diabetes, so how about trying to offer protection before they get their first [cardiovascular] event?"
Designing a patient-friendly and accessible clinical trial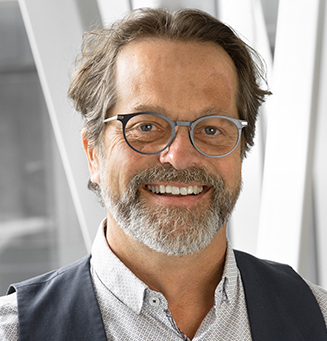 While Dr. Tardif is hopeful the study will be effective, it is Sylvain Bédard, patient coordinator of the Centre of Excellence on Partnership with Patients and the Public (CEPPP), who knows firsthand what patients will want out of this study, and how to keep them involved.
Bédard has participated in many clinical trials before, but none have been as patient-friendly as COLCOT-T2D. The involvement of patient partners from the beginning is already having an impact on the study's accessibility.
"I challenge you to understand a consent form of 21 pages that is designed by lawyers and physicians," says Bédard. "All the consent forms of clinical trials, I never understood what they were saying. If we make it understandable, I think the patient would hopefully feel more involved in it because they really understood it." Making a consent form that the participant actually comprehends results in higher retention, which makes conducting studies much easier for clinicians. According to Bédard, it also helps make participants feel like they're getting something out of the study.
"I will say this humanizes clinical trials, at the end it's not just data, it's participants. If we reach out and listen to the participants, we might do clinical trials differently."
The trial is also made more accessible through its virtual or decentralized platform, something Bédard says is novel. Recruiting people to the trial when they don't have a history of heart problems raises interesting challenges since team can't recruit from the cardiac ward of the hospital, so they created a virtual trial with word of the trial spread through Diabetes Quebec, Diabetes Canada, family doctors, specialists, and the trial's website.
"All of these 10,000 patients will not come a single time for research to the hospital," says Dr. Tardif. "All the visits will be done through video. We're sending the kits for blood tests to home. We get the DNA while the patient is at home, we're delivering study medication to their home." 
Including patients in the study organization from the beginning lends a perspective that a medical doctor just won't have, unless they themselves live with the disease they're studying. As Bédard summarizes it, "You know why, I know how," meaning the patient understands their lived experience better than a doctor.
It is too early to conjecture about findings, but the tangible results of COLCOT-1 suggest that colchicine might become another effective tool in the fight against cardiovascular disease.
Date modified: