2022 Rising Star Early Career Award in Health Services and Policy Research
Recognizing emerging Health Services and Policy Researchers
The CIHR Institute of Health Services and Policy Research (CIHR-IHSPR) is pleased to announce that Dr. Sarina Isenberg is the recipient of the 2022 Rising Star Early Career Award in Health Services and Policy Research.
This award recognizes the excellence of emerging health services and policy researchers at the early career stage and awarded to the highest ranking Early-Career Investigator in CIHR's Project Grant competition working within the mandate of IHSPR. The prize entails a $25,000 supplemental grant to support research and/or knowledge mobilization for the duration of 1 year.
In recognizing and supporting research excellence, IHSPR Career Awards are a key strategy to help advance IHSPR's 2021-26 Strategic Plan: Accelerate Health Care System Transformation through Research to Achieve the Quadruple Aim and Health Equity for All and CIHR's 2021-31 Strategic Plan: A Vision for a Healthier Future.
About the Recipient
Dr. Sarina Isenberg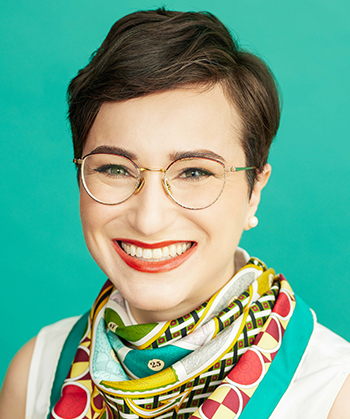 Dr. Sarina Isenberg is the Chair in Mixed Methods Palliative Care Research at Bruyère Research Institute in Ottawa, Canada. She is also an Assistant Professor in the Department of Medicine and School of Epidemiology and Public Health at the University of Ottawa, Adjunct Professor at the Department of Health Policy and Management at the Johns Hopkins Bloomberg School of Public Health, and an Adjunct Scientist at ICES University of Ottawa. Dr. Isenberg's mixed methods research focuses on examining access to palliative care for marginalized and non-cancer populations, and testing ways to improve access and quality of care. Dr. Isenberg has been a co-principal and a co-investigator on 49 research projects (totaling $51.8 million) supported by national and international grant funding agencies. She has published over 76 peer-reviewed publications (30 articles as first/last author). Her achievements in research have been recognized by a number of awards, including the University of Ottawa Faculty of Medicine Early Career Researcher of the Year Award – Public Health and Epidemiology (2022), the University of Ottawa Department of Medicine PhD Scientist Award (2022), the University of Toronto Department of Family and Community Medicine Award of Excellence in Research - New Investigator (2020), and the American Association of Hospice Palliative Medicine Research Scholars Program (2020).
Dr. Isenberg's CIHR-awarded research leverages a mixed-methods sequential explanatory approach to study ways to build system capacity for palliative home visits in Ontario. Using wide-ranging methods (from health economics to qualitative inquiry to participatory design) and in collaboration with people with lived experience and knowledge users, her team will provide a business case for the Ontario government outlining a trajectory for how to scale up home visits at end of life. This work will help increase palliative care in peoples' homes and aims to have broad applicability to other provinces and territories.
Date modified: