Message from Dr. Fei-Fei Liu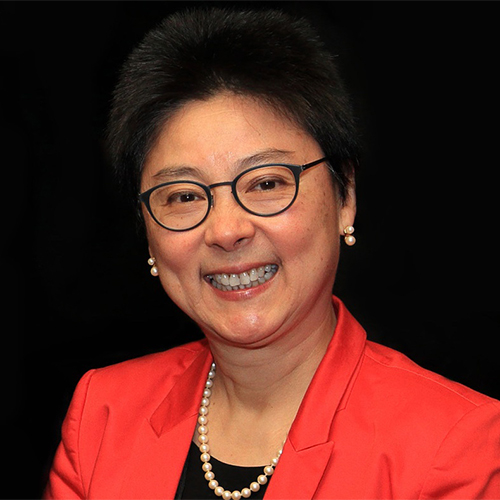 Dear colleagues,
I am excited to begin my first term as the Scientific Director of the Institute of Cancer Research (ICR) at CIHR. The ICR has been in existence for the past quarter of a century, and I am delighted to have the opportunity to build upon the foundational strengths of my predecessors, Drs. Phil Branton, Morag Park, and most recently, Steve Robbins. These leaders have made great strides in developing extensive partnerships across the country and internationally, and tirelessly promoting excellence in cancer research, leading to the decline in the incidence of cancer in Canada over recent year.
As a radiation oncologist and laboratory-based clinician scientist, who has been practising and conducting basic, translational and clinical research for more than three decades, I have been privileged to witness firsthand the remarkable progress that has been made over the years. We are now able to cure many of our patients, and survival rates have improved tremendously. From 2012-2022, I led one of the largest radiation oncology programs in the world at the Princess Margaret Cancer Center in Toronto where we delivered >10,000 courses of radiation therapy every year. I have also served as the Chair of the University of Toronto Department of Radiation Oncology at the Temerty Faculty of Medicine. My perspective is therefore unique, in that I have a full appreciation of the importance and value of discovery science, translational research and clinical trials; at the same time, I see the challenges in our health care system our cancer patients face on a daily basis.
The fruits of our collective cancer research efforts have led to tremendous improvements along the entire continuum - from prevention, screening, diagnosis, treatment, to supportive, palliative care, as well as survivorship. For many of our patients, cancer is currently being managed as almost a "chronic" disease. Despite all the exciting progress, there are still high-fatality cancers, unpredicted mortality from cancer, and disparity in cancer outcomes, such that we must remain steadfast in our pursuit of cures with no toxicity for all Canadians.
Over the course of the coming four years, I look forward to working with all of you; as well as our many partners across CIHR, Canada, and the global communities, to identify the opportunities, the gaps, and collectively determine the best paths forward for us to successfully tackle the #1 cause of mortality and morbidity for the Canadian population.
Sincerely,
Fei-Fei Liu MD, FRCP, FASTRO
Scientific Director
Institute of Cancer Research
Date modified: