IHSPR-CAHSPR Article of the Year Award Recipients 2021 and 2022
The CIHR Institute of Health Services and Policy Research (CIHR-IHSPR) and Canadian Association for Health Services and Policy Research (CAHSPR) is pleased to announce that Dr. Rachel Savage and Dr. Feng Xie have received the 2021-22 IHSPR-CAHSPR Article of the Year (AOTY) Awards.
This award recognizes published research that has significantly contributed to the advancement of the field of health services and policy research (HSPR) in Canada. This year, two (2) awards were granted:
AOTY 2021: To recognize an article published between January 1, 2020 – December 31, 2020
AOTY 2022: To recognize an article published between January 1, 2021 – February 12, 2022
The dual awards reflect a 2020 pause in the annual nature of our timelines, due to the COVID-19 pandemic.
Articles were selected for their relevance to HSPR, as well as for the extent to which they showed a clear impact (or potential impact) on policy, practice, or health outcomes. Recipients are honoured with an award of $10,000 and a Certificate of Excellence, as well as an opportunity to present their work at the CAHSPR conference.
AOTY 2021 Award Recipient: Dr. Rachel Savage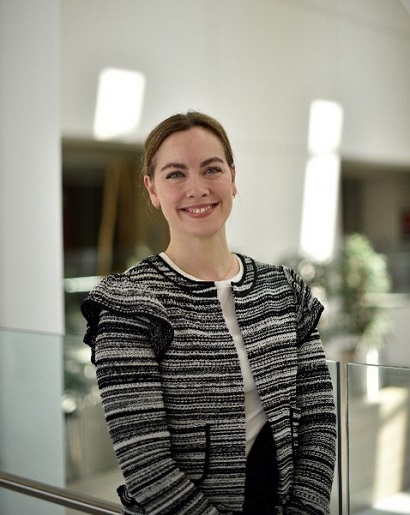 Dr. Rachel Savage is a Scientist at Women's Age Lab and Women's College Research Institute, Women's College Hospital, an Adjunct Scientist at ICES, and an Assistant Professor at the Institute of Health Policy, Management and Evaluation, University of Toronto. She completed her PhD in Epidemiology at the Dalla Lana School of Public Health, University of Toronto and her MSc in Epidemiology at the London School of Hygiene and Tropical Medicine. At Women's Age Lab, Dr. Savage leads research focused on promoting social connectedness in older adults and supporting aging in place. She is the principal investigator of a national study, funded by the Canadian Institutes of Health Research, that links national health survey data with health administrative data to understand whether and how loneliness impacts how older adults use health care services. She also collaborates on research that aims to optimize drug treatments in older adults and is involved in a transnational initiative to explore medication safety in older women and men. Dr. Savage has over ten years of local and provincial public health experience, and a proven track record in conducting impactful, applied, and collaborative population health and health services research.
AOTY 2022 Award Recipient: Dr. Feng Xie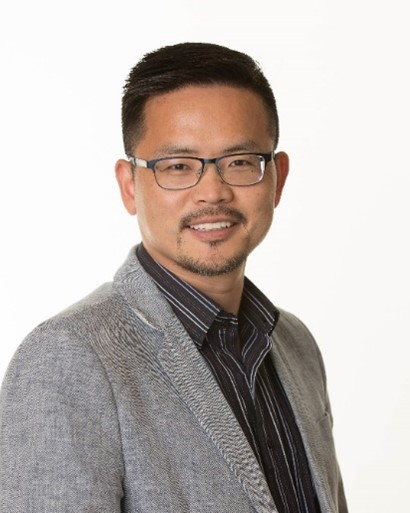 Dr. Feng Xie is a professor of health economics at the Department of Health Research Methods, Evidence, and Impact (HEI, formerly Clinical Epidemiology and Biostatistics) and Centre for health Economics and Policy Analysis (CHEPA) at McMaster University. Dr. Xie's research interests focus cost effectiveness analysis and patient-reported outcome measures to support clinical and economic evaluations. Dr. Xie has developed a program of research on measuring preferences and valuing health to support cost utility analysis in the context of drug pricing and coverage/reimbursement policy making.
---
Top 10 Articles of the Year (2021 and 2022)
The IHSPR-CAHSPR AOTY competition received an impressive number of high-ranking submissions this year. We are thrilled to present the Top 10Footnote * articles (published between 2020-22) in recognition of the exemplary work led by the HSPR community.
Exploring New Models for Cardiovascular Risk Reduction: The Heart Outcomes Prevention and Evaluation 4 (HOPE 4) Canada Pilot Study
March 2021
Jon-David Schwalm, Tara McCready, Scott A. Lear, Pablo Lamelas, Len Garis, Hadi Musa, Kaitey Vincent, Shofiqul Islam, Amir Attaran, Martin McKee, Salim Yusuf
Changes in health indicator gaps between First Nations and other residents of Manitoba
December 2021
Alan Katz, Marcelo L. Urquia, Leona Star, Josée G. Lavoie, Carole Taylor, Dan Chateau, Jennifer E. Enns, Myra J. Tait and Charles Burchill
Effect of Antibiotic-Prescribing Feedback to High-Volume Primary Care Physicians on Number of Antibiotic Prescriptions: A Randomized Clinical Trial
July 2021
Kevin L. Schwartz, Noah Ivers, Bradley J. Langford, Monica Taljaard, Drew Neish, Kevin A. Brown, Valerie Leung, Nick Daneman, Javed Alloo, Michael Silverman, Emily Shing, Jeremy M. Grimshaw, Jerome A. Leis, Julie H.C. WU, Gary Garber
Implementing Anti-Racism Interventions in Healthcare Settings: A Scoping Review
March 2021
Nadha Hassen, Aisha Lofters, Sinit Michael, Amita Mall, Andrew D. Pinto, Julia Rackal
Barriers and Facilitators to Accessing Mental Healthcare in Canada for Black Youth: A Scoping Review
February 2020
Tiyondah Fante-Coleman and Fatimah Jackson-Best
Patient and caregiver priorities in the transition from hospital to home: results from province-wide group concept mapping
April 2020
Tara Kiran, David Wells, Karen Okrainec, Carol Kennedy, Kimberly Devotta, Gracia Mabaya, Lacey Phillips, Amy Lang, Patricia O'Campo
The challenges of managing diabetes while homeless: a qualitative study using photovoice methodology
July 2021
Rachel B. Campbell, Matthew Larsen, Anna DiGiandomenico, Mareane A. Davidison, Gillian L. Booth, Stephen W. Hwang, Kerry A. McBrien and David J.T. Campbell
De-implementing wisely: developing the evidence base to reduce low-value care
April 2020
Jeremy M. Grimshaw, Andrea M. Patey, Kyle R Kirkham, Amanda Hall, Shawn K. Dowling, Nicolas Rodondi, Moriah Ellen, Tijn Kool, Simone A. van Dulmen, Eve A. Kerr, Stefanie Linklater, Wend Levinson, R. Sacha Bhatia
Public health implications of SARS-CoV-2 variants of concern: a rapid scoping review
December 2021
Mari Somerville, Janet A. Curran, Justine Dol, Leah Boulos, Lynora Saxinger, Alexander Doroshenko, Stephanie Hastings, Bearach Reynolds, Allyson J. Gallant, Hwayeon Danielle Shin, Helen Wong, Daniel Crowther, Marilyn Macdonald, Ruth Martin-Misener, Jeanette Comeau, Holly McCulloch, Andrea C. Tricco
The impact of end-demand legislation on sex workers' access to health and sex worker support services: a community-based prospective cohort study in Canada
April 2020
Elena Argento, Shira Goldenberg, Melissa Braschel, Sylvia Machat, Steffanie A. Strathdee, Kate Shannon
"Stigma is where the harm comes from": Exploring expectations and lived experiences of hepatitis C virus post-treatment trajectories among people who inject drugs
October 2021
Trevor Goodyear, Helen Brown, Annette J. Browne, Peter Hoong, Lianping Ti, Rod Knight
Abortion Safety and Use with Normally Prescribed Mifepristone in Canada
January 2022
Laura Schummers, Elizabeth K. Darling, Sheila Dunn, Kimberlyn McGrail, Anastasia Gayowsky, Michael R. Law, Tracey-Lea Laba, Janusz Kaczorowski, Wendy V. Norman
Association between palliative care and healthcare outcomes among adults with terminal non-cancer illness: population based matched cohort study
July 2020
Kieran L. Quinn, Therese Stukel, Nathan M. Stall, Anjie Huang, Sarina Isenberg, Peter Tanuseputro, Russell Goldman, Peter Cram, Dio Kavalieratos, Allan S. Detsky, Chaim M. Bell
Date modified: