What are clinical trials?
A clinical trial is a research study involving human participants that evaluates the safety and/or effects of one or more interventions on health outcomes.
Interventions include, but are not limited to, drugs, vaccines, radiopharmaceuticals, cells and other biological products, surgical procedures, radiologic procedures, devices, genetic therapies, natural health products, process-of-care changes, preventive care, manual therapies, and psychotherapies.
Data from clinical trials can be used to support the approval of drugs for Canadians or to compare different medicines or treatments. The data can also help us determine which treatments are best for specific populations.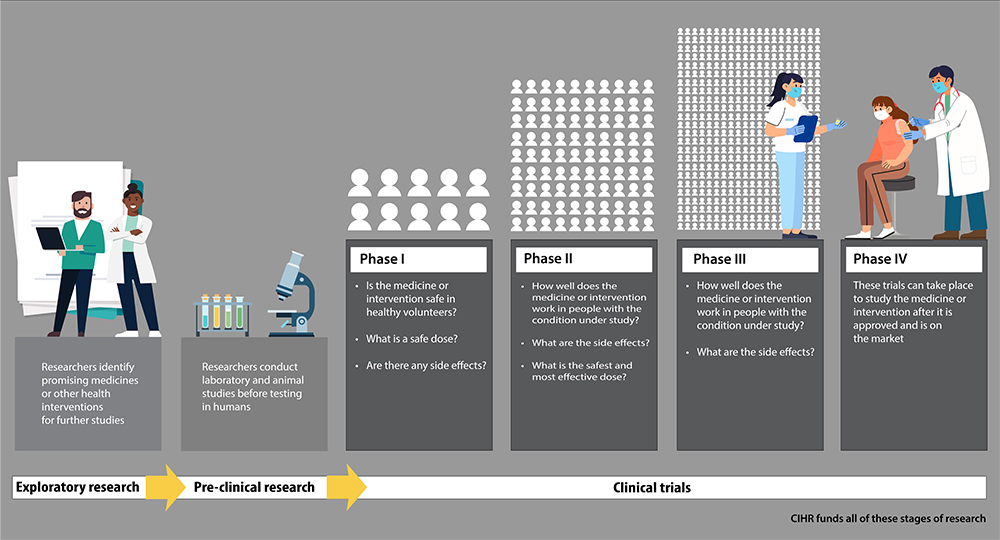 Date modified: