Science and better health for Black people
Researchers seek health equity, social justice, and self-determining power for Black communities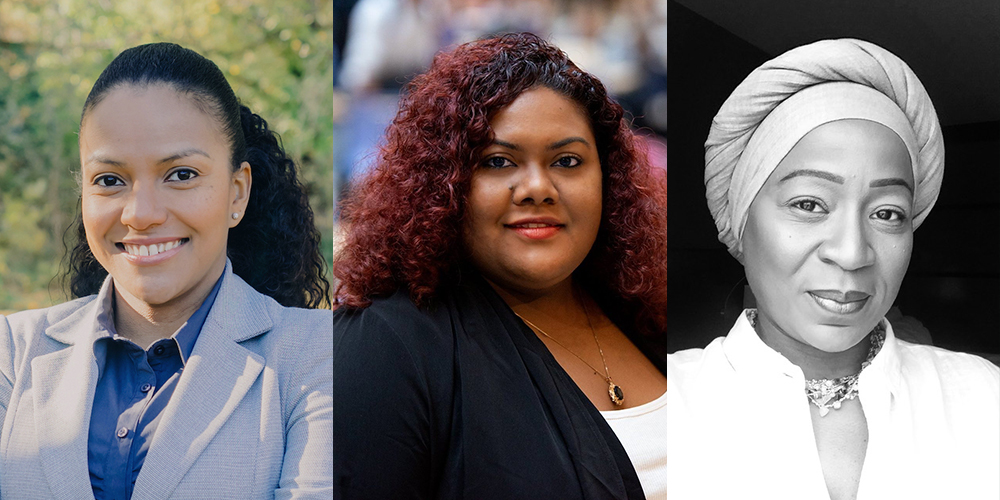 Infectious diseases migrate across borders. These diseases follow the path of least resistance and where they spread is often influenced by health policies and social factors that create disadvantages and leave populations without adequate protection. This process can lead to inequalities in the impact of these diseases on communities.
Health inequalities exist in Canada just like other countries in the world. Indigenous Peoples and members of Black and other racialized communities are disproportionately affected by diseases like HIV/AIDS and the current COVID-19 pandemic, where case numbers are reportedly higher in areas with racialized populations and a greater impact is being seen in caring sectors that employ many racialized workers.
In addition, the health services available very often don't match the needs of these communities, and, worse, members of these communities frequently encounter dismissive attitudes, biased treatment, and outright racism from health care workers. Anti-Black racism negatively influences the social determinants of health, including education, employment, income, and housing, which can prevent Black people from maintaining healthy lifestyles, expose them to unhealthy environments, and create barriers to accessing health care when they need it.
With the support of funding from CIHR, researchers are working to identify the impact of diseases on people of Black communities and the social and economic factors underlying their health outcomes. They are also developing a protocol for conducting research with Black people that will protect their information, prevent discrimination, and ensure that they benefit from the results.
Moving from primary care to global public health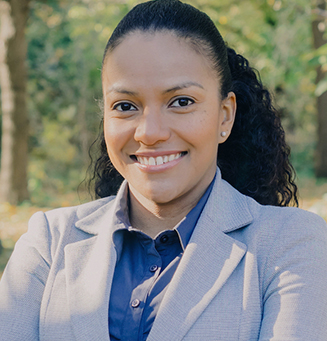 Mabel Carabali is a first generation Afro-Canadian. She was born in Cali, Colombia, where she was trained as a physician. She then did a master's degree in the clinical epidemiology of infectious diseases in Cuba and a PhD in epidemiology at McGill University. Now, she is an Assistant Professor at the University of Montreal.
"As a physician working in the primary health care system in Colombia, I witnessed the challenges facing both patients and health care providers," says Mabel.
This experience encouraged her to seek further training in epidemiology and search for solutions to these challenges at a macro level – at the level of health systems, governments, and international institutions. 
Mabel went to work at the International Vaccine Institute (IVI) in South Korea where she coordinated epidemiological studies in Latin America as well as West and Central African, and supported the work of teams in Mexico, Brazil, Thailand, Vietnam, and Cambodia.
While working for the IVI, Mabel came to Canada in 2012. She started a PhD in epidemiology at McGill University in 2016 working with Dr. Jay S. Kaufman. After completing her PhD, she joined the social epidemiology lab of Dr. Arjumand Siddiqi at the University of Toronto where she was one of the first recipients of the Black post-doctoral fellowship created by the Dalla Lana School of Public Health to nurture early career Black scholars. She's now a faculty member at the School of Public Health at the University of Montreal, where she is committed to working with and for the next generation of Black and African-descendent scholars in Canada and around the world with her research in global health.
Using surveillance data and the analytical tools of infectious disease and social epidemiology, Mabel has been rigorously studying the effect of socioeconomic status on the prevalence and spread of dengue, chikungunya, Zika, and other viral diseases in Latin America and other regions.
Her work is providing insights into the racial and ethnic inequalities among Black, African, Afro descendent communities, and ethnic minorities resulting from infectious diseases, police encounters, and other prevalent health issues. This work is also supporting recent calls for the collection of race and ethnic data to support more precise public health responses in the Pan-American region. 
While she feels integrated into Canadian society now, Mabel is very aware of how social injustice, racism, and discrimination have created inequalities for Black people in this country. Even Black people who hold privileged positions in universities, banks, and government institutions experience different forms of discrimination from microaggressions to pay scale gaps and fewer opportunities for advancement.
What can be done about it? A lot says Mabel.
"We need structural big changes but also small attainable actions. However, first we need to recognize that there is a problem and be willing to address it. We need to be able to collect data, analyze it and use it to build solutions based on evidence, not unsupported judgements. We need to create and promote opportunities for the representation of our population and the training of new generations."
Mabel would like to see actions taken that facilitate access to quality education and improve the job market for Black people. Steps should also be taken to provide better access to health services and long-term care. She adds that strategies focused on enhancing equity, diversity, inclusion, and social justice shouldn't be just tokenism, they should be real opportunities, sustained and guaranteed over time.  
Her work on inequalities and infectious diseases is providing evidence that can be translated into public health policies and interventions that benefit populations all over the world. 
A protocol for Black research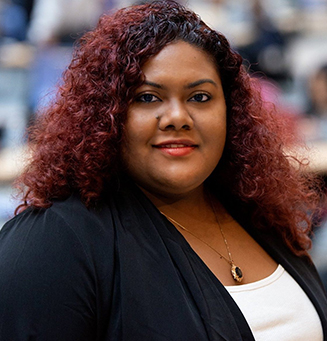 Ciann Wilson immigrated to Canada from the Caribbean when she was a child. She started her university career as an undergraduate student in human biology at the University of Toronto. She soon discovered that she was less interested in cells and proteins and more interested in human behaviour and relationships, and so she added minors in philosophy and sociology to her degree.
It was after taking a class on the sociology of HIV/AIDS and its origins in the colonization of Africa that she learned about the intersection of race, health, and social justice.
From there, Ciann became involved in HIV prevention with a focus on community engagement and telling the stories of Black, Indigenous, and LGBTQ+ communities and how they continue to face racism and discrimination, which affects their access to testing, treatment, and relevant prevention programs.
In 2015, while completing her PhD in environmental studies at York University, Ciann was recruited by Wilfrid Laurier University where today she is an Associate Professor.
Ciann is working with LLana James to develop a protocol for researchers working with African, Caribbean, and Black communities in Canada.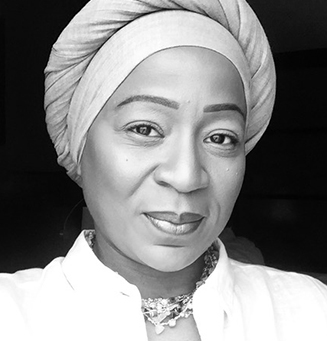 LLana is a post-doctoral researcher in artificial intelligence (AI), medicine and data justice at Queen's University. She carries out research at the intersection of AI, clinical care, population health, and public health data science and the law, with a focus on the implications for Black people.
With twenty years of experience as a frontline worker in health services, advocate, and researcher, LLana has been a strong voice for safeguards on the collection and careful use of race-based data with the aim to mitigate the harms that racial markers contribute to the overall health data system.
LLana first started developing the protocol in 2005. It was a discussion with Black community members at an HIV research meeting in 2017 that sparked a national conversation on the urgency of establishing a research protocol.
The early work on the protocol was inspired by the Helsinki Declaration on ethical principles for medical research involving human subjects, and the United Nations Declaration for the International Decade for People of African Descent, which stresses the fulfillment of the social, cultural, civil, political, and human rights of people of African descent. It was also informed by research guidelines developed by First Nations communities in Canada – particularly the First Nations principles of ownership, control, access, and possession, known as OCAP – and other countries, including Australia, Zealand, and South Africa.
Ciann and LLana were also motivated by their membership in the Black community and a belief that everyone has a right to be protected regardless of their race, their class, their substance use history, their sexual orientation, or their immigration status.
"To be treated humanely, and, more importantly, to stop the material impacts of anti-Black racism that land on our bodies and result in illnesses that are left undiagnosed and improperly treated, that's where the protocol started," says LLana. "It was a direct response to decades of abuses that had been just accepted as normal."
The Research, Evaluation, Data Collection, and Ethics (REDE) Protocol for Black Populations in Canada covers both biomedical and non-biomedical aspects of research. It includes guidance on Black humanity, the duty and responsibility to seek consent and safeguard health and well-being, and on the collection, storage, and use of data and biological material from Black people.
The protocol aims to empower Black people to direct and make decisions regarding research projects and provide an ethical framework for researchers to engage Black communities in research. It also seeks to foster the type of relationships that extend beyond the bounds of a specific research project and encompasses more than a transaction involving the exchange of data or biological samples. It's about genuinely caring about people and knowing that the research is about solving problems and making positive changes in their lives.
"When I want to do research with people, I have relationships with them," says Ciann. "I'm on their Facebook page. They're on my Facebook page. We message each other when something happens in the community, like the loss of a family member. I'm asking how is everybody doing?"
In addition, the protocol will create a public registry of research projects involving Black people similar to existing registries for clinical trials. The registry, which is expected to launch later this year, will help prevent exploitation by requiring researchers to put their projects in the public domain. It will also help build a knowledge base and serve as a resource for research collaboration.
Ciann and LLana followed a grassroots approach while developing the protocol to make sure it accurately represents the needs of the Black community. They carried out a series of community conversations starting in 2018.  The COVID-19 pandemic has delayed their progress, but they intend to resume their engagement activities in the spring to ratify the protocol with the community. 
"Our hope is that the protocol will be a resource and a tool for our communities as well as researchers working in fields that impact or intersect Black lives," says Ciann. "The intention is to give self-determining power to Black people when it comes to research, health care, and any other interactions that involve the sharing of personal information."
In the end, the protocol will help guide research where Black people are not merely research subjects, but rather they are leaders and partners in cultivating useful and beneficial research to support a better future for Black communities.
Date modified: