CIHR External Advisory Committee on Accessibility and Systemic Ableism
CIHR is committed to making health research funding accessible to all researchers and we are working to make this happen with guidance from persons with disabilities.
The CIHR External Advisory Committee on Accessibility and Systemic Ableism is going to help us identify and find solutions to barriers in the health research funding system. The Committee will also provide guidance on:
identifying best practices on accessibility; 
connecting with researchers and other persons with disabilities so we can learn from their expertise and experiences;
recommending actions CIHR can take to make our programs accessible to all.
This committee will guide CIHR as we create an accessibility action plan in alignment with the Accessible Canada Act (2019). The goal of the action plan is for CIHR to become a leader in accessibility in the health funding system.
Members of the committee were chosen through an expression of interest. The membership of the committee represents diverse experiences with and perspectives on disability. CIHR strived to form a committee that is diverse in terms of disability type and community, gender, career stages, race, sexual orientation, ethnicity, regional residence, and professional and linguistic profiles. Members include health researchers living with disabilities, experienced allies, accessibility advocates, leaders within disability communities, and representatives from key stakeholder groups including Indigenous community members.
Members of the committee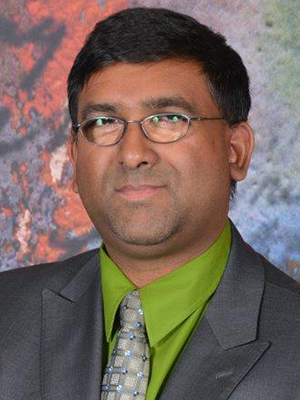 Mahadeo Sukhai (Co-Chair)
Vice-President, Research and International Affairs and Chief Accessibility Officer – Canadian National Institute for the Blind
Dr. Mahadeo Sukhai is the world's first congenitally blind biomedical research scientist. Mahadeo is the Vice-President, Research and International Affairs and Chief Accessibility Officer for the Canadian National Institute for the Blind (CNIB), having previously served as a researcher at the University Health Network in Toronto. Dr. Sukhai also holds adjunct faculty appointments in the Department of Ophthalmology, School of Medicine, Queen's University (Kingston, ON, Canada), and in the Faculty of Business and Information Technology at Ontario Tech University (Oshawa, ON, Canada). Dr. Sukhai is the Chair of the Employment Technical Committee for Accessibility Standards Canada.
In his role at CNIB, Dr. Sukhai leads a significant research program focused on social determinants of health and inclusion for people living with sight loss in Canada. Dr. Sukhai is the Principal Investigator for and co-author of "Creating a Culture of Accessibility in the Sciences," a book based on his ground-breaking work on access to science within higher education. He also serves as the principal investigator for national projects to understand the student experience for persons with disabilities, and to examine accessibility and inclusion within science education and healthcare. Dr. Sukhai co-founded IDEA-STEM, an organization dedicated to accessibility in science education, and INOVA, the international Network of researchers with Visual impairments and their Allies. INOVA is a new professional society with the mission to improve accessibility and inclusion in the biomedical sciences for researchers with vision loss.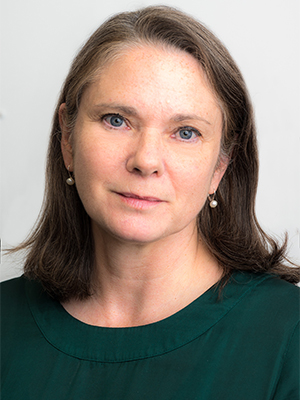 Tammy Clifford (Co-Chair)
Vice-President Research - Learning Health Systems
Dr. Tammy Clifford is Vice-President Research – Learning Health Systems at the Canadian Institutes of Health Research (CIHR) where she provides leadership for the design, development, and administration of CIHR's funding programs and science policies related to learning health systems. In October 2018, she joined CIHR as the Vice-President Research Programs.
Before joining CIHR, Dr. Clifford was the Chief Scientist and Vice-President, Evidence Standards, at the Canadian Agency for Drugs and Technologies in Health.
Dr. Clifford received her PhD in Epidemiology and Biostatistics from the University of Western Ontario, and her BSc and MSc from McGill University.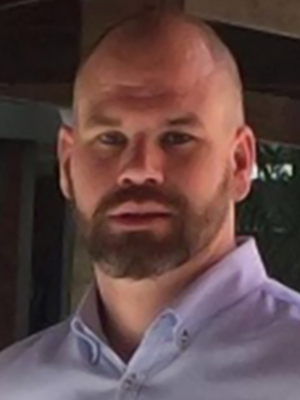 John Ward
John Ward is a HR Special Advisor in the Character Leadership Division and is currently supporting the Equity, Diversity and Inclusion Division. He contributes to the persons with disabilities and Indigenous portfolios within the Agency. He also is a facilitator on sharing and learning circles. He has worked in the area of disability, primarily learning disabilities and dyslexia for the majority of his life. Above all, he excels at passing on knowledge that will make a difference within the diversity, equity, and inclusion fields.
John has a PhD in Education from the University of Ottawa, where he specializes in alternate education, Indigenous wholistic knowledge, ethics, and learning disabilities and dyslexia. He is empowered by traditional wholistic knowledge as a way of building dialogue.
In his personal time, he enjoys wood, bone, and antler carving, as well as working with birch bark.
LinkedIn: John Terry Ward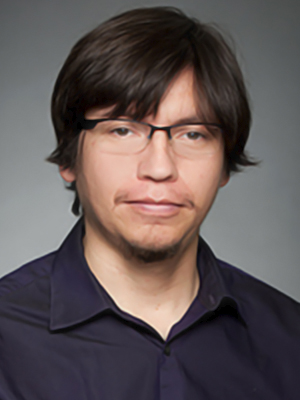 Emilio I. Alarcón
Associate Professor, Faculty of Medicine – University of Ottawa
Born in Chile, Dr. Emilio I. Alarcón immigrated to Canada in 2009. Currently, he is Associate Professor at the Faculty of Medicine, University of Ottawa, and Scientist at the University of Ottawa Heart Institute (BioEngineering and Therapeutic Solutions (BEaTS)). His unique research program, engaging with medical specialists, bridging fundamental and applied sciences, redefines the translational use of materials in medicine and develops novel therapeutic materials for patients with failing organs and tissues. His research has been funded by numerous Canadian funding agencies including CIHR, the Natural Sciences and Engineering Research Council, the New Frontiers in Research Fund, Ontario Institute for Regenerative Medicine, and the Heart and Stroke Foundation of Canada. He has published 95+ research articles, several book chapters, patents, and edited two books on biomaterials and clinical translation. Dr. Alarcón is a proud member of the neurodiverse community, a science communicator (BEaTS Radio), and a fierce advocate for equity, diversity, and inclusion.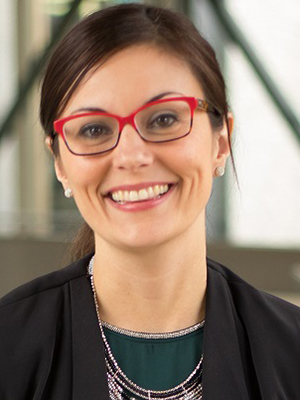 Katie Aubrecht
Canada Research Chair Health Equity & Social Justice, St. Francis Xavier University
Dr. Katie Aubrecht joins from Mi'kmaki, the unceded, traditional and ancestral territory of the L'nu People. Aubrecht is the Canada Research Chair Tier II in Health Equity and Social Justice and a Assistant Professor in the Department of Sociology at St. Francis Xavier University, Antigonish, Nova Scotia, where she supervises students and teaches courses in the areas of mental health and society, disability and culture, race and identity, social theory, and social policy. Aubrecht's research program, informed by sociology and disability studies, uses participatory and intersectional approaches and qualitative research methods to map and analyze social justice issues related to disability and mental health across the life span, with a focus on Atlantic Canada. The overall purpose of this research is to generate new knowledge to enhance the care and well-being of diverse people and communities. This program is supported by the Spatializing Care Lab, a participatory arts-informed health research and training infrastructure that bridges medical, social, and cultural approaches to care. Additional information is available on the Spatializing Care Lab website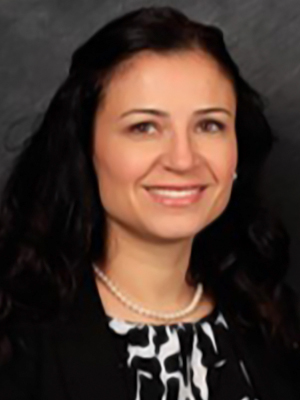 Jessica Dunkley
Senior Dermatology Resident – University of British Columbia
Dr. Jessica Dunkley is a senior dermatology resident at UBC and trained as a family physician at the University of Alberta. She obtained her Bachelor of Science in Physical Therapy & Master of Science in Clinical Epidemiology from the University of British Columbia and Doctorate of Medicine from the University of Ottawa. She shares her wealth of knowledge as a clinician, teacher and researcher on accessibility issues in unique work and training environments.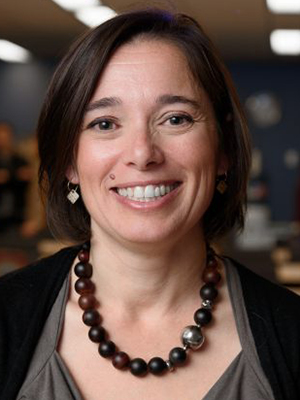 Isabel Jordan
Strategic Lead in Patient Partnerships, Chambers Lab - Dalhousie University; Patient Engagement Advisor – Solutions for Kids in Pain
Isabel Jordan draws from her lived experience to provide leadership and guidance in health care and health care research to support meaningful patient engagement practices and partnerships that are aligned with patient-oriented research.
Isabel was a founding member of the Rare Disease Foundation. Under her leadership, the organization built partnerships between families and researchers through their Research Micro-Grant Program. Isabel is the Strategic Lead in Patient Partnerships in the Chambers Lab at Dalhousie University. She is also the Patient Engagement Advisor for SKIP, a knowledge mobilization network that seeks to bridge the gap between treatment practices and evidence-based solutions for children's pain in Canadian health institutions.
Isabel is the mother of a young man living with a rare disease and has drawn on her post-secondary degree in biology as well as her personal lived experience in disability to become a strong advocate for patient partnership in research. She's been interviewed on CBC Radio, written blog posts on patient engagement and co-authored charters with the Patients Included movement. She is a member of numerous health research committees and has spoken at national and international conferences about collaborations between researchers and patients.  She has also received the Canadian Organization for Rare Disorders Rarity Award and the Patient Safety & Quality Council Quality Award in Advancing the Patient Voice.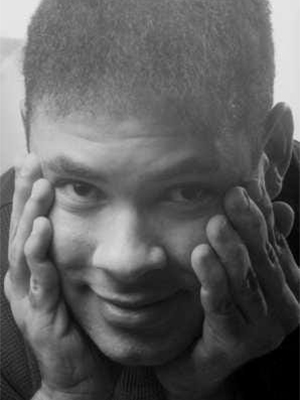 Kent Cadogan Loftsgard
British Columbia Strategy for Patient Oriented Research (SPOR) SUPPORT Unit
Early-childhood treatment for congenital cerebral palsy and pediatric asthma taught Kent more by demonstration than by declaration about the positive principles of patient-centered practice that then inspired him to put healthcare at the center of much of his professional life. Trained in paramedicine as a teenager, and later in health specialty broadcast/print journalism, communications production, and publishing, Kent was initially recruited into the forces that founded the BC SUPPORT Unit in the summer of 2016, and he has been engaged by CIHR and SPOR in multiple capacities ever since. As an interdisciplinary clinical educator at both the health authority and university levels for over 10 years, Kent has partnered with collaborators to co-produce both biomedical/pharmaceutical intervention studies and clinical experience-focused applications of patient-oriented research since back when SPOR went by many other names. Maximizing cooperation and minimizing competition are keys to success in the conduct and implementation of cross-stakeholder research that informs integrated care to optimize patient outcomes.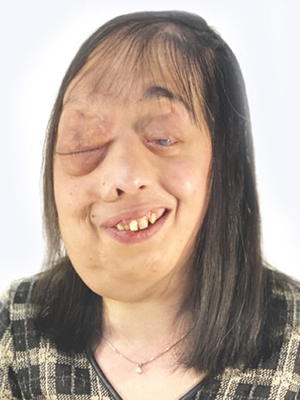 Natalina Martiniello
Research Associate, Accessibility and Inclusion - Université de Montréal
Dr. Natalina Martiniello holds a Ph.D. in Vision Science (blindness and low vision rehabilitation) from the Université de Montréal. She is currently a Research Associate at the Université de Montréal, where her research focuses on the accessibility and inclusion of individuals with visual impairments. This research includes braille use across the lifespan, universal design and assistive technology usage, and the inclusion of individuals with visual impairments within research, higher education and employment. She has worked as a Certified Vision Rehabilitation Therapist, where she provided braille and assistive technology training to individuals with visual impairments of all ages.
As an individual who is blind, Dr. Martiniello has been deeply committed to advancing accessibility and inclusion within advocacy, research, and clinical practice, and has served on boards at the local, national, and international levels. She is the President of Braille Literacy Canada, a director on the board of the International Council on English Braille, and the co-founder and Vice-Chair of the International Network of Researchers with Visual Impairments and their Allies (INOVA).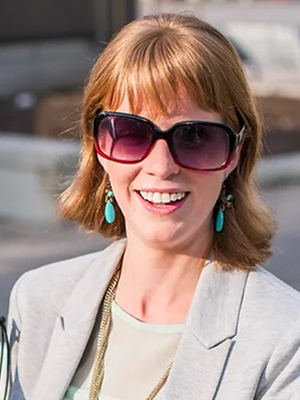 Chelsea Elizabeth Mohler
Inclusive Hiring Project Coordinator - Ryerson Magnet
Chelsea Elizabeth Mohler graduated in 2012 from the Master's Program in Health and Rehab Sciences, Occupational Sciences from Western University. After graduating, she worked for the National Educational Association of Disabled Students (NEADS) as a research consultant, developing resources for students with disabilities transitioning from post-secondary to employment.
In 2016, Elizabeth began work as a Community Engagement Lead at Balance for Blind Adults for 3 years and is now at Ryerson Magnet as their Inclusive Hiring Project Coordinator. In addition to her full-time work, Elizabeth sits on the Education Standards Committee for the Ontario Government, where she advises and deliberates on Educational Policies pertaining to students with disabilities. She provides recommendations around how to make Ontario's post-secondary sector more inclusive for students with disabilities.
In the fall of 2020, Elizabeth started her doctoral work at Western University in the school of Occupational Science, cross appointed in Disability Studies. Elizabeth's doctoral research will explore the impact that access to direct funding has on the occupational performance and engagement of people with disabilities, who receive funding from the Ontario Direct Funding program to 'self-manage' their attendant services. Elizabeth is also an experienced presenter, keynote speaker, lecturer and published writer.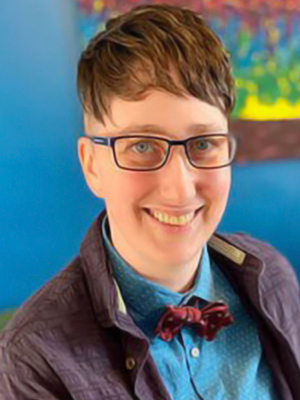 Danielle Peers
Canada Research Chair in Disability and Movement Cultures, Associate Professor, Kinesiology – University of Alberta
Danielle Peers is a Canada Research Chair in Disability and Movement Cultures (SSHRC, Tier II), and an Associate Professor in the Faculty of Kinesiology, Sport, and Recreation at the University of Alberta. Dr. Peers brings research knowledges about intersectional approaches to accessibility and equity, diversity and inclusion policy, as well as transdisciplinary engagements with critical disability studies and disability justice theory and praxis. Peers also brings lived experiences of mobility disability and chronic illness, as it intersects with their queer, non-binary identities and white settler privilege. Their practice is heavily influenced by decades spent in cross-disability arts, research, and advocacy communities.
Naheda Sahtout
Policy Analyst, Clean Fuels Portfolio, Office of Energy R&D - Natural Resources Canada
Dr. Naheda Sahtout is a Policy Analyst with the Clean Fuels Portfolio in the Office of Energy R&D at Natural Resources Canada. She recently completed her doctorate in the Department of Chemistry at the University of Saskatchewan.
She is an award-winning academic, researcher, scientist, mentor, and leader. Having herself tackled an academic journey with a visual impairment, Dr. Sahtout is passionate about advocating for inclusivity, diversity, equality and accessibility in science, technology, engineering, and mathematics (STEM) fields. She is committed to redefining the landscape and finding ways to support women and girls succeed in STEM.
Her unique background and first-hand experience navigating academia, combined with her fierce and enthusiastic nature, have given her the tools to be an excellent advocate for the matters that are close to her heart. Dr. Sahtout believes that having a disability should not be a barrier to pursuing one's passions and that each of us plays an integral role in supporting the mission of leaving no one behind.
Date modified: