2021 Barer-Flood Prize in Health Services and Policy Research
Recognizing and supporting research excellence among Canadian Senior-Career Investigators working within Health Services and Policy Research
The CIHR Institute of Health Services and Policy Research (CIHR-IHSPR) is pleased to announce that Dr. Richard Sawatzky and Dr. Walter Wodchis are the recipients of the 2021 Barer-Flood Prize in Health Services and Policy Research.
The Barer-Flood Prize is named in honour of the leadership, vision and innovative contributions of the first two Scientific Directors of CIHR-IHSPR, Drs. Morris Barer and Colleen Flood. In their roles as Scientific Directors, Dr. Barer and Dr. Flood made tremendous contributions towards advancing the field of health services and policy research in Canada, building a community of world-class researchers, and designing innovative new programs that foster evidence-informed decision making and improved health and health care for Canadians.
In 2021, the Barer-Flood Prize was adapted to recognize and support research excellence among Canadian Senior-Career Investigators and awarded to the highest ranking Senior-Career Investigators in CIHR's Project Grant competition working within the mandate of IHSPR. This prize is a supplemental grant to support research and/or knowledge mobilization.
In recognizing and supporting research excellence, IHSPR Career Awards are a key strategy to help advance IHSPR's 2021-26 Strategic Plan: Accelerate Health Care System Transformation through Research to Achieve the Quadruple Aim and Health Equity for All and CIHR's 2021-31 Strategic Plan: A Vision for a Healthier Future.
About the recipients
Dr. Richard Sawatzky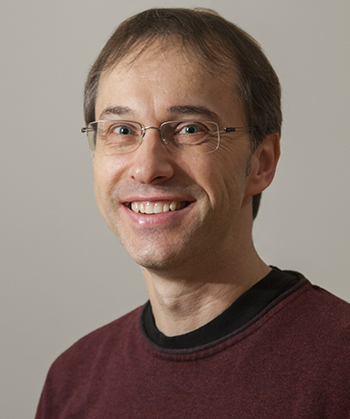 As Canada Research Chair in Person-Centred Outcomes since 2011, Dr. Richard (Rick) Sawatzky has become a leader in patient-reported outcomes measurement and quality of life assessments in healthcare.Dr. Sawatzky's team-based program of research includes:
Methodological research to improve measurement and analysis of patient-reported outcomes
Mixed-methods clinical research to integrate quality of life assessments and person-centred digital health solutions
Knowledge synthesis and translation to support use of person-centred outcome measures in healthcare.
His most recent patient-oriented research project seeks to develop and evaluate a novel methodology for equitable people-centred health measurement that will serve as a foundational springboard to ultimately advance health equity and inform people-centred healthcare. Throughout his career as a health researcher, educator, and registered nurse, Rick has been motivated by a desire to find ways of reorienting system-driven healthcare that traditionally focuses on what works for a majority of the people, towards people-centred healthcare that not only pays attention to those whose needs are not being met but also promotes greater agency to patients in identifying priorities for their own healthcare. This research engages a large team of patients, clinicians, healthcare leaders, government decision makers, industry, and interdisciplinary researchers from around the world who are collectively motivated to advance equitable, people-centered healthcare as a societal priority for the 21st century.
As Professor of Nursing at Trinity Western University, Dr. Sawatzky has integrated his research expertise and clinical background in palliative care into teaching courses on nursing care of older adults and research methodology. He is also Affiliate Professor with the Centre for Person Centred Care at the University of Gothenburg's Salgrenska Academy, Head of the Patient-Reported Outcomes Program at the Centre for Health Evaluation and Outcome Sciences, and Lead of the Patient-Centred Measurement Methods Cluster with the British Columbia SUPPORT Unit.
---
Dr. Walter Wodchis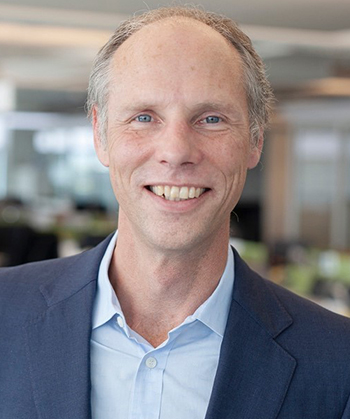 Walter Wodchis, PhD, is Professor at the Institute of Health Policy, Management and Evaluation at the University of Toronto, Research Chair in Implementation and Evaluation Science and Senior Scientist at the Institute for Better Health, Trillium Health Partners, and Senior Adjunct Scientist at ICES. He is also co-lead for the International Foundation for Integrated care (IFIC) Canada. An internationally recognized scientist in health economics, financing, health care policy evaluation and integrated care, Walter is leading research to understand and improve health system integration and performance. Through his research programs which include more than 30 collaborating researchers and as many trainees, Dr. Wodchis has developed research to understand the needs and care trajectories for individuals with high care costs and complex health needs, particularly those with multiple chronic conditions. He has led multiple local, national and international research programs to understand the implementation of integrated care programs to address those needs.
As principal investigator for the Health System Performance Network, Walter also leads a team of scientists and trainees responsible for provincial evaluations of integrated care programs in Ontario. Building on a recent 5-year international study on implementing integrated Care Of Adults with Complex Health needs (iCOACH), Dr. Wodchis and a national research team were awarded a three-year, three-province grant to study the development of interprofessional team-based primary health care in January 2022. Past significant publications include quality of life measurement for older populations, incentives and government payment for physicians and long-term care including pay for performance, and the relationship between quality and cost.
He holds a Bachelor of Mathematics (Waterloo), Master's in both Gerontology (Waterloo) and Economics (Michigan) and earned his doctorate in Health Services Organization and Policy (Health Economics) at the University of Michigan.
Date modified: