Scientific Advisory Committee on Global Health - Members
Biographies of the Scientific Advisory Committee - Global Health (SAC-GH)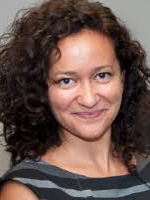 Angela Kaida (Chair)
Dr. Angela Kaida is an Associate Professor and global health epidemiologist in the Faculty of Health Sciences at Simon Fraser University. She holds a Canada Research Chair in Global Perspectives on HIV and Sexual and Reproductive Health. Dr. Kaida has been awarded funding from CIHR, SSHRC, Grand Challenges Canada, and the National Institutes of Health to lead a global research program focused on factors and environments that increase vulnerability or protect sexual and reproductive health, in the context of HIV. Dr. Kaida works closely with community leaders and decision makers to integrate research evidence into health policy and programming, attending to social and gender equity. She has served in numerous institutional, national, and global leadership roles including with the WHO Department of Reproductive Health and Research, sub-Saharan African Network of TB and HIV research Excellence (SANTHE), the Canadian Association for HIV Research (CAHR), and the BC Women's Health Research Institute (WHRI). To read more about Dr. Kaida's research contributions, please click here.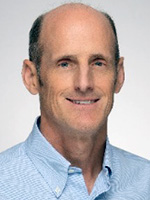 Tim Evans
Trained as a physician and economist, Dr. Evans has worked to advance global health equity for over 25 years. He has held senior positions at the World Health Organization, the World Bank, the Rockefeller Foundation and BRAC. In 2019, he joined McGill University as the Inaugural Director and Associate Dean of the School of Population and Global Health (SPGH) and Associate Vice-Principal (Global Policy and Innovation). In the context of the COVID-19 Pandemic, he was named as the Executive Director of Canada's COVID-19 Immunity Task Force in April 2020.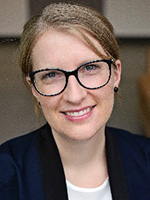 Sherilee Harper
Dr. Sherilee L. Harper is a Canada Research Chair in Climate Change and Health, and an Associate Professor in the School of Public Health at the University of Alberta. Her research investigates associations between weather, environment, and global health in the context of climate change, and she collaborates with global health partners to prioritize climate-related health actions, planning, interventions, and research.
She is a Lead Author on the Intergovernmental Panel on Climate Change (IPCC) Special Report on the Ocean and Cryosphere in a Changing Climate (SROCC); Lead Author on the IPCC's Sixth Assessment Report (AR6-WG2); Lead Author on Health Canada's Climate Change and Health Assessment; serves on the Gender Task Group for the IPCC; and serves on the Editorial Board of Epidemiology and Infection.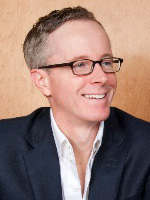 John Lavis
John Lavis holds the Canada Research Chair in Evidence-Informed Health Systems. He is the Director of the McMaster Health Forum | Forum+, Co-Lead of Rapid-Improvement Support and Exchange (RISE), Co-Director of the WHO Collaborating Centre for Evidence-Informed Policy, Professor in the Department of Health Evidence and Impact at McMaster University, and Adjunct Professor in the Africa Centre for Evidence at the University of Johannesburg. John supports policymakers and stakeholders to harness research evidence, citizen values and stakeholder insights to strengthen health and social systems and get the right programs, services and products to the people who need them. He holds an MD from Queen's University, an MSc from the London School of Economics, and a PhD (in Health Policy) from Harvard University.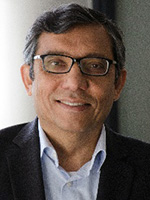 Zulfiqar A. Bhutta
Dr. Zulfiqar A. Bhutta is the Founding Director of the Centre of Excellence in Women and Child Health at the Aga Khan University; the Inaugural Robert Harding Chair in Global Child Health & Co-Director of the SickKids Centre for Global Child Health; and Chairman of The Coalition of Centres in Global Child Health with adjunct professorships at several Schools of Public Health including Johns Hopkins University, Harvard University, Tufts University, the University of Alberta and the London School of Hygiene & Tropical Medicine. Dr. Bhutta leads large research groups in Toronto, Karachi and Nairobi with a special interest in research synthesis, scaling up evidence-based community setting interventions, and implementation of reproductive, maternal, newborn, child and adolescent health interventions in the context of humanitarian settings. As Founding Director, of the Institute for Global Health and Development, he is a leader for health professionals supporting integrated maternal, newborn and child health globally.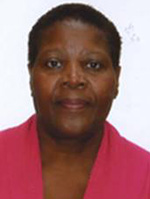 Carol Henry
Dr. Carol Henry has led multiple large scale, multifaceted, cross disciplinary research projects aimed at improving food security, economic livelihood, and well-being of populations across Sub Sahara Africa, the Caribbean and Canada. Initiatives include a successful international development research program in Ethiopia funded through the Canadian International Food Security Research Fund (CIFSRF), through the International Development Research Centre and Global Affairs Canada. Built on a 20-year partnership between the University of Saskatchewan and Hawassa University, the initiative combined improved agricultural practices with human nutrition programs, focusing on the scaling up of pulse crop innovations for food and nutrition security in southern Ethiopia, reaching more than 70,000 farm households during 2015-18. Knowledge translation occurred through different channels, including participatory research, multidisciplinary collaboration, and media campaign. As part of Ethiopia's Agriculture Growth Program and Comprehensive African Agriculture Development Plan, the work has had significant impact on national health, women's empowerment and agricultural policy. In Canada, her work continues to build on lessons learned from these international experiences on improving food security and well-being.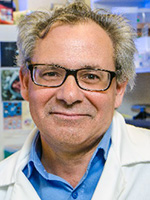 Marc Ouellette
Dr. Marc Ouellette, PhD, is full professor at the Faculty of Medicine of Université Laval, and holder of the Tier 1 Canada Research Chair on Antimicrobial Resistance. He is using 'omics' technologies for a better understanding of antimicrobial resistance in the protozoan parasite Leishmania and the bacteria Streptococcus pneumoniae. He has extensively collaborated, trained, and published with researchers from low- and middle-income countries. He has an H index of 77 and received the New Investigator and Scholar Burroughs Wellcome Fund awards in Molecular Parasitology. He is a Fellow of the Royal Society of Canada and of the Canadian Academy of Health Sciences. From 2010-2018 he was the Scientific Director of the Institute of Infection and Immunity of the Canadian Institutes for Health Research (CIHR). He sat on over 20 boards and he is currently on the Board of Directors of the Canadian Foundation for Innovation (CFI).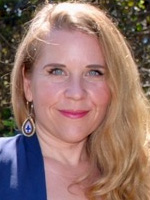 Katrina Plamondon
Dr. Plamondon's program of research focuses on questions of how to align knowledge, intention, and action for health equity. She is Assistant Professor at the University of British Columbia Okanagan School of Nursing. She is a Canadian woman of Cree, Irish, Quebecois, Jewish and German ancestry. The stories of her family reflect those of twentieth century Canada, of different cultures blending together through marriage and navigating family-level impacts of colonization. Dr. Plamondon's clinical nursing foundations are in critical care/emergency and street outreach with her research is grounded in knowledge translation with a focus on advancing health equity.
Her projects aim to create new pathways for methodologies of inclusion and considerations of equity- and evidence-informed governance for health in municipalities, community groups, health systems, and educational settings. She has been a member of the Canadian Coalition for Global Health Research since 2004, and currently co-chairs the University Advisory Council, which represents 29 institutional members from across Canada. She was the Principal Investigator for the multi-year Gathering Perspectives Studies that led to the creation of the equity-centred CCGHR Principles for Global Health Research. Her work is contributing to national dialogue about Canada's role in global health research.
Members of the Interdepartmental Steering Committee—Global Health (ISC-GH)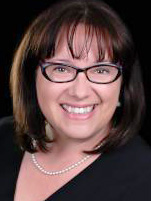 Dominique Charron
Vice-President, Programs and Partnerships, IDRC
Prior to her role as vice-president, Dominique was the director of IDRC's Agriculture and Environment program. She supervised research focused on increasing agricultural productivity and food security, reducing vulnerability to climate change, and protecting the public against infectious diseases and non-communicable diseases. Dominique joined the Centre in 2006 as head of the Ecosystems and Human Health program. Previously, she managed research programs at the Public Health Agency of Canada. Dominique holds a PhD in epidemiology and a Doctor of Veterinary Medicine from the University of Guelph.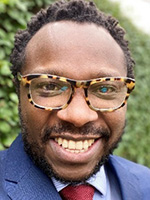 John Dusabe-Richards
Director, Global Health, IDRC
Dr. Dusabe-Richards is a global health professional who has worked in the government, university, and charity sectors. He has extensive experience in international health policy, research and education. Before joining IDRC, John led population health policy development, implementation, and review for the UK Government's Department of Health and Social Care. Before that he worked at Public Health England on tuberculosis control. His global health experience ranges from infectious diseases, including COVID-19, to maternal, sexual, and reproductive health, to non-communicable diseases, tobacco and physical activity, among other subjects.
John previously taught and researched at the Liverpool School of Tropical Medicine in the UK and at the Karolinska Institute in Sweden. He holds a MSc from the University of Oxford and a PhD from the University of Liverpool.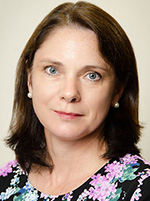 Tammy Clifford
Vice-President, Research Programs, CIHR
Dr. Tammy Clifford provides leadership for the design, development, and administration of CIHR's funding programs and science policies. As a member of CIHR's Executive Management Committee, she also works with Governing Council and Scientific Directors to help define and oversee the organization's strategic directions.
Before joining CIHR, Dr. Clifford was the Chief Scientist and Vice-President, Evidence Standards, at the Canadian Agency for Drugs and Technologies in Health (CADTH), where she served in a number of senior leadership roles over the past decade. At the beginning of her career, Dr. Clifford worked on a number of maternal and child health research projects at CHEO's Research Institute. Dr. Clifford received her PhD in Epidemiology and Biostatistics from the University of Western Ontario, and her BSc and MSc from McGill University. She is currently an adjunct professor with the School of Epidemiology and Public Health at the University of Ottawa.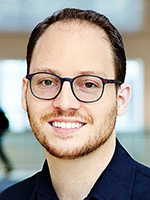 Steven Hoffman
Scientific Director of the CIHR Institute of Population & Public Health and Scientific Lead for Global Health, CIHR
Dr. Steven J. Hoffman is the Dahdaleh Distinguished Chair in Global Governance & Legal Epidemiology and a Professor of Global Health, Law, and Political Science at York University, the Director of the Global Strategy Lab, the Director of the WHO Collaborating Centre on Global Governance of Antimicrobial Resistance, and the Scientific Director of the CIHR Institute of Population & Public Health at the Canadian Institutes of Health Research.
He is an international lawyer licensed in both Ontario and New York who specializes in global health law, global governance and institutional design. His research leverages various methodological approaches to craft global strategies that better address transnational health threats and social inequalities. Past studies have focused on access to medicines, antimicrobial resistance, health misinformation, pandemics and tobacco control. Steven holds a Bachelor of Health Sciences from McMaster University, an MA in Political Science and a Juris Doctor from the University of Toronto, a PhD in Health Policy from Harvard University, and a doctorate in law from Sciences Po Paris.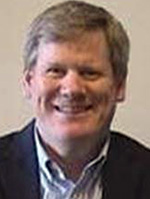 Michael Pearson
Branch Head, Office of International Affairs for the Health Portfolio, Government of Canada
As Branch Head of the Office of International Affairs for the Health Portfolio, Mr. Pearson is responsible for advancing the federal Health Portfolio's international priorities to support both domestic health interests and foreign policy objectives. The federal Health Portfolio includes Health Canada, the Public Health Agency of Canada, as well as the Canadian Institutes of Health Research, and the Canadian Food Inspection Agency.
In his current role, he is the Portfolio's chief negotiator on global health issues. He leads the Health Portfolio's bilateral engagement with foreign governments. He is responsible for health engagement at the G7, G20, Asia-Pacific Economic Cooperation (APEC), World Health Organization (WHO), Pan American Health Organization (PAHO) Executive Committee, the United Nations General Assembly (UNGA) and other multilateral fora.
Mr. Pearson has previously held senior executive level positions within the Government of Canada at Health, Privy Council Office (PCO), Department of Fisheries and Oceans (DFO) and Global Affairs Canada (GAC). He also was a senior political advisor to four Canadian Foreign Ministers.
Mr. Pearson holds an Honours B.A. from the University of Toronto and an MA from the Norman Paterson School of International Affairs at Carleton University, Ottawa.
Rachel Rodin
Scientific Director of the WHO Collaborating Centre on Noncommunicable Disease Policy, Public Health Agency of Canada.
In her current role, Dr. Rodin leads an interdisciplinary team supporting global research on the economic burden of noncommunicable diseases (NCDs), multisectoral action and effective policy approaches for the prevention of chronic disease. A graduate of the University of Western Ontario medical school, Dr. Rodin went on to complete residencies in both Family Medicine and Community Medicine at the University of Toronto. She also completed a residency in Preventive Medicine at the Johns Hopkins School of Public Health, where she received a Master's in Public Health.
Dr. Rodin has worked in public health practice at the local, national and international levels, including advisory roles with Toronto Public Health, the United States Centers for Disease Control and the Pan-American Health Organization. She is a fellow of the Royal College of Physicians and Surgeons of Canada and was awarded the Dr. Andrés Petrasovits Award for Excellence in Public Health by the Government of Canada in 2012.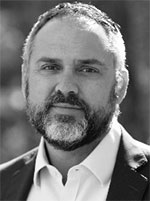 Joshua Tabah
Director General, Health and Nutrition, Global Affairs Canada
Joshua Tabah is Director General for Global Health and Nutrition at Global Affairs Canada. He serves as a Co-Chair of the Investors Group for the Global Financing Facility, is Canada's Board member for The Global Fund, is a member of FP2020's Reference Group, and sits on the SheDecides Guiding Group. He is responsible for leading Canada's support to global health platforms and coordinating policy and operations on global health, nutrition, and sexual and reproductive health and rights at Global Affairs Canada, including international assistance in response to COVID-19.
He joined the Government of Canada via the Canadian International Development Agency in 2003 and has worked in various roles in multilateral affairs and international assistance, including as Head of Aid for Colombia in Bogotá (2008-2012) and Humanitarian Counsellor at Canada's Permanent Mission in Geneva (2012-2016). Prior to assuming his current functions in 2019, Mr. Tabah was Director General of Inclusive Growth, Governance and Innovation at Global Affairs Canada.
A native of the province of Quebec, Mr. Tabah received an Honours Bachelor of Arts from the University of Ottawa in 1996 and a PhD in Political Philosophy from the University of Toronto in 2002.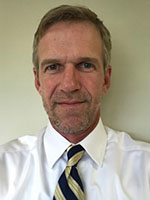 Andrew (Drew) Smith
Director General, International Assistance Policy, Global Affairs Canada
Drew Smith is the Director General, International Assistance Policy, at Global Affairs Canada.
Previously, Drew co-led the design and launch of Canada's $1.6B International Assistance Innovation Program. Prior to that, Drew was the Director for Corporate Planning and Policy in Global Affairs Canada's Asia Branch. This role included responsibility for the Pan-Asia regional development assistance program known as TRIGR (Trade and Investment for Growth), which focused on developing innovative partnerships with the private sector.
Drew holds a PhD in political science and international relations from the Australian National University.
Date modified: