2020 CIHR-IHSPR Article of the Year Award Recipient
Recognizing ground-breaking health services and policy research
The CIHR Institute of Health Services and Policy Research (CIHR-IHSPR) is pleased to announce that Dr. Hai Van Nguyen has received the 2020 CIHR-IHSPR Article of the Year Award. This award recognizes published research that has significantly contributed to the advancement of the field of health services and policy research in Canada.
The CIHR-IHSPR Article of the Year Review Committee selected the article, titled "Association of Canada's Provincial Bans on Electronic Cigarette Sales to Minors With Electronic Cigarette Use Among Youths", for its relevance to health services and policy research, as well as for the extent to which the article shows a clear impact (or potential impact) on policy, practice, or health outcomes.
Dr. Nguyen was honoured with an award of $10,000 and a Certificate of Excellence.
Dr. Hai Van Nguyen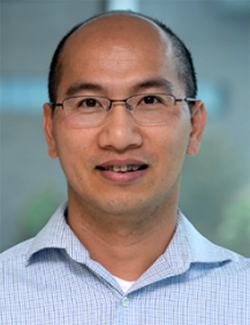 Dr. Hai Nguyen is a health economist and an Associate Professor in the School of Pharmacy at Memorial University of Newfoundland. Dr. Nguyen's research interests include health policy evaluation (particularly policies relating to substance use) and health technology assessment. His research has appeared in leading health economics and medical journals and received coverage by national media outlets.
Dr. Nguyen earned degrees in economics from the University of Cambridge and Concordia University and obtained post-doctoral training at the University of Toronto. He currently holds a Canada Research Chair (Tier 2) in Health Policy Evaluation and Health Care Sustainability. He has also received the CIHR Early Career Investigator Award and the 2018 Fukuchi Award for Best Original Research Paper published in Respirology.
View the award-winning article:
Date modified: