2020 CIHR Barer-Flood Prize in Health Services and Policy Research Recipient
A career achievement award that honours and recognizes an exceptional researcher in the area of health services and policy research
The CIHR Institute of Health Services and Policy Research (CIHR-IHSPR) is pleased to announce that Dr. Peter Tugwell of the University of Ottawa, the Ottawa Hospital Research Institute, and the Bruyère Research Institute is the recipient of the 2020 Barer-Flood Prize in Health Services and Policy Research. The award's review committee received nominations for many exceptional professionals and researchers from across the country and would like to congratulate Dr. Tugwell on this outstanding accomplishment.
The Barer-Flood Prize is named in honour of the leadership, vision and innovative contributions of the first two Scientific Directors of CIHR-IHSPR, Morris Barer and Colleen Flood. In their roles as Scientific Directors, Dr. Barer and Dr. Flood made tremendous contributions towards advancing the field of health services and policy research in Canada, building a community of world-class researchers, and designing innovative new programs that foster evidence-informed decision making and improved health and health care for Canadians. It was in this spirit that the Barer-Flood Prize was created: to recognize an exceptional researcher who has created a seminal body of work that has had a substantial impact on health services and policy research, policy, and/or care delivery.
In addition to receiving $25,000 in research grant funding, Dr. Tugwell will be honoured at an upcoming virtual award ceremony.
CIHR-IHSPR would like to thank the CIHR Barer-Flood Prize review committee, which is comprised of health system leaders from across Canada, for their time and contribution to this initiative.
About the recipient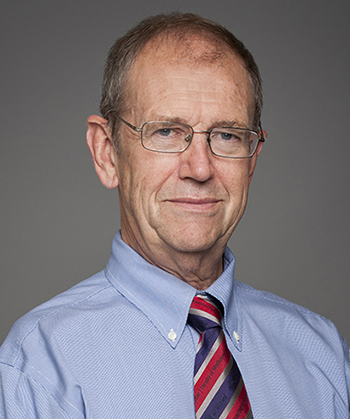 Dr. Peter Tugwell is a Professor at the University of Ottawa in the Faculty of Medicine and the School of Epidemiology & Public Health. He is a practicing internist with a rheumatology practice at the Ottawa Hospital, and holds positions as both a Senior Scientist with the Centre for Practice Changing Research at the Ottawa Hospital Research Institute and Scientist with the Bruyère Research Institute. In 2001, Dr. Tugwell became Director for the Centre for Global Health at the Institute of Population Health and he has built a research program and multidisciplinary team around his Canada Research Chair in Health Equity.
Dr. Tugwell has been at the forefront of international initiatives working with patients, clinicians and guideline developers to ensure that medical treatments prescribed for musculoskeletal conditions are based on the most recent scientific evidence.
He is the Founding Coordinating Editor of the Cochrane Musculoskeletal Review Group, the Founding Director of the International Clinical Epidemiology Network Training Centre (INCLEN) at McMaster University [1982-91] and currently serves as Secretary General to INCLEN's North American group (CanUSAClen).
He is the Founding Co-convener of the Cochrane Health Equity Field/Campbell Equity Methods Group. In addition, Dr. Tugwell is the Founding Director of the WHO Collaborating Centre for Knowledge Translation & Health Technology Assessment in Health Equity. Since 2002, he has been Co-Editor in Chief for the Journal of Clinical Epidemiology, and he is the past Chair of the Oversight Committee of the Canadian Medical Association Journal.
In 2013, His Excellency the Right Honourable David Johnston, Governor General of Canada appointed Dr. Tugwell as an Officer of the Order of Canada. This appointment recognizes a lifetime of achievement and merit of a high degree. Dr Tugwell was recognized for his contributions as an epidemiologist reducing global disparities in health care access.
Dr. Tugwell's publication record includes more than 600 journal articles, monographs, and book chapters. In 2019 he was named to the Global Highly Cited Researchers List for achieving a ranking in the top one percent for citations world-wide by the Web of Science for social sciences.
An advocate for the inclusion of equity within the field of HSPR, Dr. Tugwell has dedicated a significant portion of his research to assisting the most vulnerable citizens.
Date modified: