CIHR Data Analysis Using Existing Databases and Cohorts Grant Research Updates: Awardee profiles – 2019
Profile
Risk of asthma in children diagnosed with bronchiolitis during infancy: A longitudinal study linking emergency department-based clinical data to provincial health administrative databases
Names:
Amy Plint and Kawsari Abdullah (Co-PIs)
Deshayne Fell
Dhenuka Radhakrishnan
Steven Hawken
David W Johnson
Piush Mandhane
Teresa To
Gary Joubert (Co-Is)
Institution:
Children's Hospital of Eastern Ontario, Ottawa, ON
Bronchiolitis is a viral illness that affects infants during winter months causing fever, cough, wheezing and difficulty breathing. It is the most common disease of the lungs during the first year of life. Asthma is the most common pediatric lung disorder in North America with one in five children being diagnosed with asthma by age 10. Evidence has suggested that bronchiolitis during infancy is associated with development of asthma in later life. Better understanding of the relationship between bronchiolitis and future asthma is needed. We propose a study that will link clinical data from two emergency department-based (ED) bronchiolitis studies to provincial health administrative databases. Through linkage of ED-based clinical data to health administrative datasets, we will have a rich source of data from which to enhance our understanding of the long-term respiratory effects of interventions used to treat bronchiolitis and also identify risk factors (such as child's clinical course, demographic and maternal factors and health service utilization related risk factors) associated with future development of asthma. Our goal is to generate evidence on the long-term respiratory outcome of children after bronchiolitis, specifically the development of asthma at a later stage of childhood. Identification of risk factors associated with development of asthma may prevent progression of disease, help maintain a good quality of life and reduce healthcare costs.
Depression Trajectories in Pregnant and Postpartum Women: An Individual Participant Data Meta-Analysis
Names:
Andrea Benedetti
Brett D Thombs
Institution:
Research Institute of the McGill University Health Centre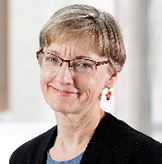 Missed opportunities for early intervention: Determinants of prevalence and characteristics of children with impairments unrecognized in health systems by kindergarten age among the 2009 birth cohort of Ontario children
Names:
Magdalena Janus, PI
Astrid Guttmann, co-PI
Institution:
McMaster University and ICES, Toronto
Early identification and subsequent intervention can have a beneficial impact on the lives of young children with developmental delays. The percentage of children who enter kindergarten with an impairment or a special health need (ISHN) has been increasing in the last decade. In Ontario, education and health data are kept separate, which means we know very little about these children, and even less whether - and why - they have or have not been identified prior to school entry by any health professional. How many of these children have been identified early? Who are the children who have not? What predicts early identification? We bring the health and education population-level data together for children born in 2009 who attended kindergarten in publicly-funded schools in Ontario in 2014/2015. We matched kindergarten teachers' reports of children's development and their ISHN using the Early Development Instrument (EDI), collected in the second half of the 2014/2015 school year, with health data from ICES (formerly called the Institute for Clinical Evaluative Sciences). In this study we try to understand why some children with early health problems start school without being flagged in the healthcare system, thus missing an opportunity to benefit from early intervention.
Twitter:
@EDI_OCCS
@OffordCentre
@ICESOntario
Websites:
Early Development Instrument
Offord Centre for Child Studies
Institute for Clinical Evaluative Sciences (ICES)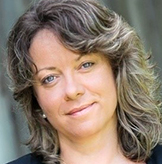 Health and developmental trajectories of infants born with Neonatal Abstinence Syndrome: sex differences and implications for harm reduction
Name:
Sarka Lisonkova
Institution:
University of British Columbia
Exposure to opioids during pregnancy can have negative effects on baby's development, including preterm birth, slow fetal growth, and neonatal abstinence syndrome. Neonatal abstinence syndrome is a drug withdrawal syndrome occurring shortly after birth and affecting baby's sleep, feeding and nervous system function.
Our previous research shows that neonatal abstinence syndrome increased in Canada from 2.0 to 5.1 per 1000 live births between 2005 and 2015, and that the affected babies have high occurrence of severe neonatal morbidity. However, very little is known about long-term effects of neonatal abstinence syndrome on childhood health and development.
Our first objective is to examine health trajectories among children born with neonatal abstinence syndrome in British Columbia between 2001/02 and 2017/18 in a follow-up period up to 18 years. Secondly, we will assess developmental vulnerability among these children and thirdly, we will look at potential differences in these outcomes and risk factors between boys and girls.
In the light of the ongoing opioid crisis, our goal is to provide information on determinants of early childhood morbidity and adverse developmental outcomes among children born with neonatal abstinence syndrome. Our results will help to create optimal targets for harm reduction and prevention.
Twitter:
@sarkalis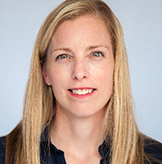 Asking the Right Questions: Understanding Social and Emotional Determinants of Child Health in Pediatric Primary Care
Names:
Sheri Madigan
Nicole Racine
Brae Anne McArthur
Sheila McDonald
Andre Plamondon
Sarah Edwards
Suzanne Tough
Institution:
University of Calgary and Alberta Children's Hospital Research Institute
Children's mental health difficulties are a pressing public health concern in Canada. Children who experience mental health difficulties such as anxiety, depression, aggression, and conduct problems in childhood, are at risk of poor health and mental health across the lifespan. Thus, identifying the origins of children's mental health difficulties will provide opportunities to implement targeted prevention and intervention strategies to reduce the impact of mental health difficulties on Canadian society. Many of the risk factors that lead to mental health difficulties in childhood are present early in life. The objectives of this study are to: 1) identify the individual, family, and social-environmental risk factors that are most predictive of poor child mental health at 8 years of age, and 2) identify risk clusters that predict poor mental health symptoms and diagnoses at 8 years of age. We will answer these research questions by leveraging a longitudinal cohort of over 3,000 mother-child dyads from the All Our Families study which we will link to administrative health data to determine what risk factors are the most salient predictors of children's mental health symptoms and diagnoses at 8 years of age. The AOF study collected data twice in pregnancy, and at 4, 12, 24, 36, and 60 months postpartum. Extensive demographic, mental health, and information on early risk factors were collected using standardized tools. Children's mental health diagnoses will be obtained from their health record. The research team is composed of experts in children's mental health, child development, data linkage, and longitudinal statistical analyses. The potential for impact at both a practice and policy level to improve the mental health of Canadian children is significant.
Twitter:
@sherimadigan
@racinen2
@swmcdona
@allourfamilies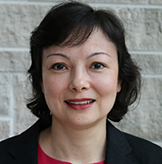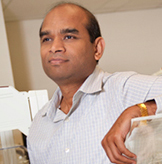 Quality population-based studies of outcomes of extremely preterm infants born by cesarean section compared to vaginal birth
Names:
Sarah D McDonald
KS Joseph
Prakesh Shah
Institution:
McMaster University
Preterm birth is the main cause of infant death and longterm disability. For extremely preterm infants born before 28 weeks of pregnancy who were presenting bottom-first, not head-first, Caesarean section may be associated with 40% lower odds of death for the infant but not all predictors were accounted for (studies did not account for other factors, like growth restriction). For extremely preterm infants presenting head-first, Caesarean section appears to reduce death by approximately 40% with.
Although we summarized all available published literature, there were key gaps in the data regarding extremely preterm infants delivered by Caesarean section compared with vaginal birth:
There is a lack of data adequately accounting for other factors besides Caesarean section and
no studies have evaluated infant neurodevelopmental outcomes within the last 10 years.
We have gathered a team of experts in obstetrics, neonatology, methodology and statistics, national organizations and parents to study short term infant outcomes using established databases. We will also study neurological development in infants at 18-21 months after their expected due date. We will use sophisticated analysis to understand the impact of Caesarean section alone compared to vaginal birth and convey our results using articles and social media.
Twitter:
@DrSDMcDonald
Short interpregnancy interval and risk of subsequent adverse pregnancy outcomes: modifiers and mediators
Name:
Wendy V Norman
Institution:
University of British Columbia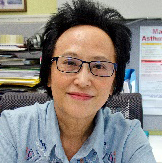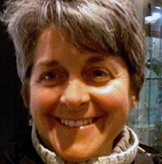 Factors of Mothers and Infants in Longitudinal Years (FAMILY)
Names: Teresa To
Cornelia Borkhoff
Institution: The Hospital for Sick Children, Research Institute
Funding partners:
CIHR Institute of Human Development, Child and Youth Health (IHDCYH) and the Institute of Infection and Immunity (III)
Today, questions on how biological, prenatal, maternal risk factors, early life social and environmental determinants interact and influence later childhood lung health and developmental outcomes remain largely unanswered.
For this project, we will use health administrative data to link mothers and children from three existing Ontario pediatric cohorts (TCHEQ, CHILD, and TARGetKids!) to create a birth cohort of infants, their siblings, and mothers. Using this cohort, we will conduct two studies to: 1) determine whether the risk of common childhood respiratory diseases, atopic and allergic conditions (e.g. asthma, allergic rhinitis and eczema), and poor child development is increased with early life exposures; and 2) examine whether poor delivery, common childhood respiratory diseases, atopic allergic conditions, and poor child development are associated with mothers' patterns of health care use and lifestyle during pregnancy.
Considering the high health burden of asthma in children, the high incidence of asthma exacerbation during pregnancy, and the significant economic burden of poorly controlled asthma on the health care system, it is paramount to examine the short- and long-term impacts of this highly prevalent and dangerous health condition on children and mothers.
Twitter:
@OASIS_Ontario
@TeresaTo8
Websites:
Ontario Asthma Surveillance Information System (OASIS)
CHILD Study
TARGetKids! Study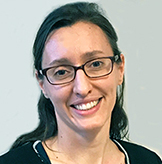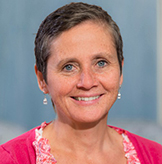 Neighbourhood environments and weight management outcomes in the Canadian Pediatric Weight Management Registry (CANPWR)
Names:
Andraea Van Hulst and Katherine Morrison (co-PIs)
Nancy Ross and Lehana Thabane (co-Is)
Geoff Ball
Annick Buchholz
Josephine Ho
Laurent Legault
Rajibul Mian and Ian Zenlea (collaborators)
Institution:
McGill University and McMaster University
The ways in which neighbourhoods are designed influence children's lifestyle behaviours such as physical activity and diet, which in turn influence body weight and chronic diseases. However, there is almost no research on whether neighbourhood characteristics can support the adoption of healthy lifestyle behaviours and improve health and body weight specifically among children who are seeking clinical care for obesity. With more than 1 in 4 children who have an excess in body weight, a growing number of children and families are being followed in pediatric weight management centres across Canada.
This study builds on two existing research infrastructures: 1) CANPWR, a study of Canadian children with overweight or obesity who are followed in pediatric weight management programs across Canada, and 2) CANUE which facilitates the use of neighbourhood environment data in health research. We are doing analyses to understand which neighbourhood characteristics influence weight management outcomes, and which combinations of neighbourhood, program, family and child characteristics are linked to improved weight management outcomes. The results of this research will provide new information about the role of neighbourhoods on childhood obesity prevention and management, and on how to tailor weight management interventions to the places where children live.
Twitter:
@MacMODR
@PHRIresearch
@McGillNursing
@GeoSDH_Group
Websites:
CANPWR: Canadian Pediatric Weight Management Registry
The CANadian Pediatric Weight management Registry (CANPWR): lessons learned from developing and initiating a national, multi-centre study embedded in pediatric clinical practice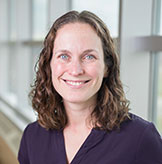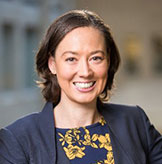 Prenatal maternal physical activity and brain structure and function in young children
Names:
Catherine Lebel
Jessica Reynolds
Deborah Dewey
Rhonda Bell
Academic institution:
University of Calgary
Funding partners:
Previous data collection was funded by Alberta innovates – health solutions, CIHR, and the Alberta Children's Hospital Research Institute
Exercise during pregnancy can be good for mothers and babies. Yet less than 2 in 10 pregnant women meet the Canadian guidelines of at least 150 minutes of moderate activity per week. Children of mothers who were more active during pregnancy appear to have better learning and memory, but we do not know why. Studies in mice show that prenatal exercise changes the brain, particularly in the hippocampus, an area involved in memory. This study will investigate how prenatal physical activity is related to young children's brains. We will use data from an existing study that enrolled women during pregnancy and has followed their children since. Women reported physical activity in each trimester of pregnancy. Children received a magnetic resonance imaging (MRI) scan and memory test between the ages of 2-5 years. We will measure the structure and function of the hippocampus from the MRI scans and compare that to mothers' activity during pregnancy. We will also look at whether our findings help explain memory function in the children. Evidence showing the impact of prenatal exercise on children's brains is necessary for developing appropriate guidelines that will ultimately improve child health.
Twitter:
@CatherineALebel
@Jess_E_Reynolds
Date modified: