SPOR COVID-19 related activities
Overview of work - Summer and Fall 2020
Addressing COVID-19 with Patients & Community
Maintaining connections with community through newsletters, messages, webinars, social media engagement, and website updates to keep patients and the community informed and to provide COVID-related resources, developed by the entities themselves or by other credible organizations.
Supporting Collaborations
New projects and activities are being conducted to connect researchers, health administration and policy makers working in related areas (i.e., connecting decision-makers with researchers to conduct projects addressing specific evidence needs) as well as bringing researchers together nation-wide to reduce duplication of COVID work.
SPOR is responding
In response to the COVID-19 pandemic, and with the help and involvement of patient partners, SPOR-funded entities are actively:

Informing
Patients & Community
Sharing information with their communities, patients, researchers, policy-makers, partners, and other stakeholders regarding operations and COVID-19 work.

Providing Patient & Researcher Resources
Sharing relevant COVID-19 related resources as well as learning opportunities and webinars specific to various stakeholders, including patient partners and researchers.

Conducting New Projects & Activities
Conducting new patient-oriented research, creating inventories/data linkages, supporting collaborations, providing consultations, and launching patient-focused campaigns.
Over 500 distinct COVID-19 related activities reported
(Data was compiled by CIHR and validated by each SPOR-funded entity)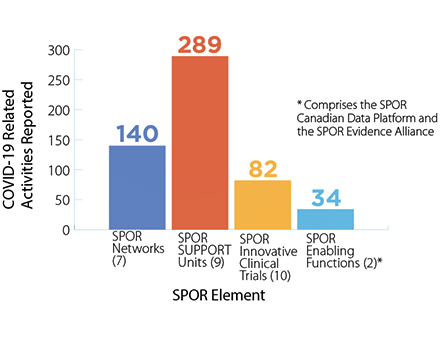 Long description

| SPOR Element | COVID-19 Related Activities Reported |
| --- | --- |
| SPOR Networks (7) | 140 |
| SPOR SUPPORT Units (9) | 289 |
| SPOR Innovative Clinical Trials (10) | 82 |
| SPOR Enabling Functions (The SPOR Enabling Functions are composed of the SPOR Canadian Data Platform and SPOR Evidence Alliance) (2) | 34 |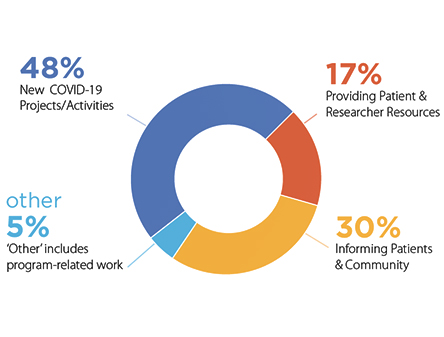 Engaging patients in
Webpage updates
Social media posts
Messages to the community
Knowledge synthesis
Newsletter development
Infographics development
Supporting collaborations
Hosting/developing webinars
Report writing
Patient resource guides
Survey development
Campaign development
POR training during COVID
Highlighted Work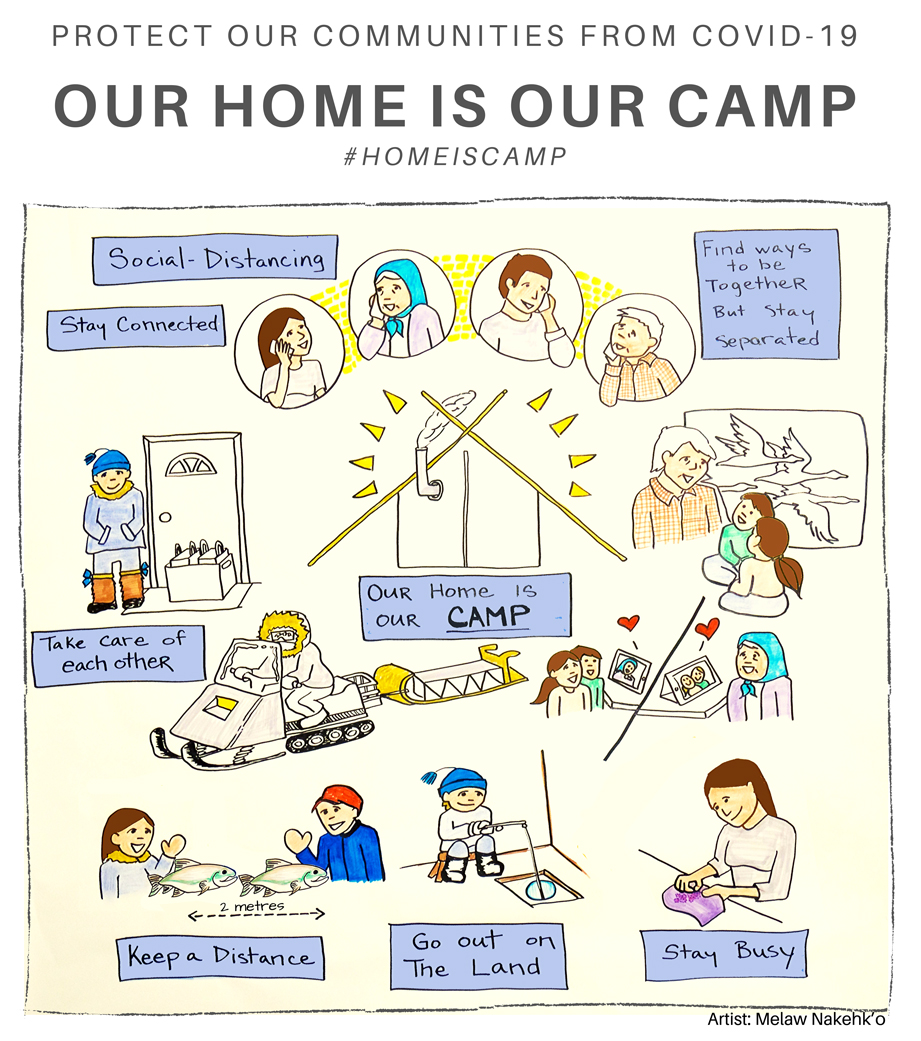 Our Home is Our Camp Campaign
Hotıì ts'eeda and FOXY have launched a social distancing campaign, 'Our Home is Our Camp', to inform Northwest Territories (NWT) residents on the importance of social distancing in a culturally safe context. The campaign promotes measures to protect NWT families and communities from contracting COVID-19.

Personal Protective Equipment Dashboard
The Newfoundland and Labrador (NL) SUPPORT worked on the custom development, design and programming of a dashboard to track quantities of available personal protective equipment (PPE) such as masks, gloves, gowns and sanitizer in the province during the pandemic.

The effects of COVID-19 on long-term care homes
The SPOR Evidence Alliance performed a rapid response scoping review to examine care provider models and interventions in long-term care homes to improve quality of life, quality of care, and health outcomes of residents affected by COVID-19 The study identified research and knowledge gaps that can be filled through in-depth systematic reviews.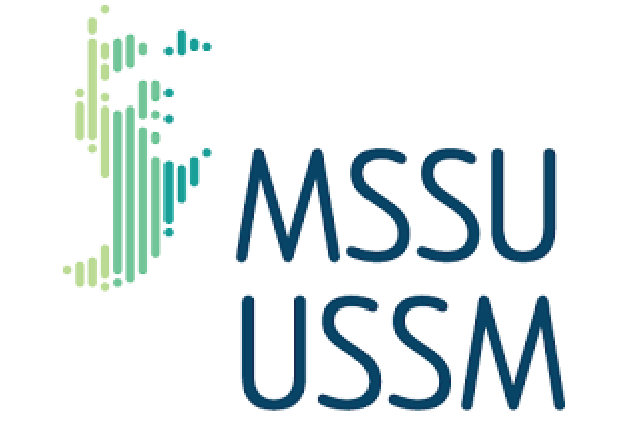 PUPPY Study
The MSSU is supporting the CIHR-funded "Problems Coordinating and Accessing Primary Care for Attached and Unattached Patients Exacerbated During the COVID-19 Pandemic Year" (PUPPY) study, led by Dr. Emily Gard Marshall of Dalhousie University. This study seeks to better understand how the needs of patients and primary care providers are being met before, during, and after COVID-19.

Virtual Pediatric Care during COVID-19
This project focuses on the creation of Kids Pain Portal, an online stepped care program to increase access to care for youth with chronic pain. Online surveys and interviews with youth, families, and healthcare providers from across Canada are being conducted to understand the impacts of COVID-19 on chronic pain care.

Patient Engagement Series
The Manitoba SUPPORT Unit developed a 3-part patient engagement (PE) panel series to assist researchers with online PE strategies in response to COVID-19.

COVID-19 webpage
The SPOR Chronic Disease Network, IMAGINE, has produced a website with links to COVID-related webinars, general information, and online tools.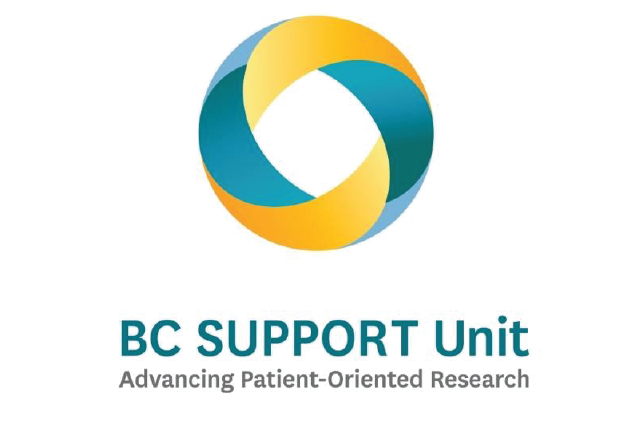 Virtual POR Tools during COVID-19
The BC SUPPORT Unit has developed an inventory of tips and tools for supporting Patient Oriented Research (POR) during the complex research environment created by the pandemic.

Youth Mental Health Webinars & Web Video Series
ACCESS Open Minds (AOM) is helping to create space for important conversations concerning the current COVID-19 pandemic and youth mental health through a series of webinars. The webinars showcase panelists with diverse perspectives and are open to youth, clinicians, researchers, policy makers and the general public.
In addition, different speakers (support workers, clinicians, researchers, etc.) share tips and techniques to cope with stress and anxiety during these difficult times through a series of videos available online.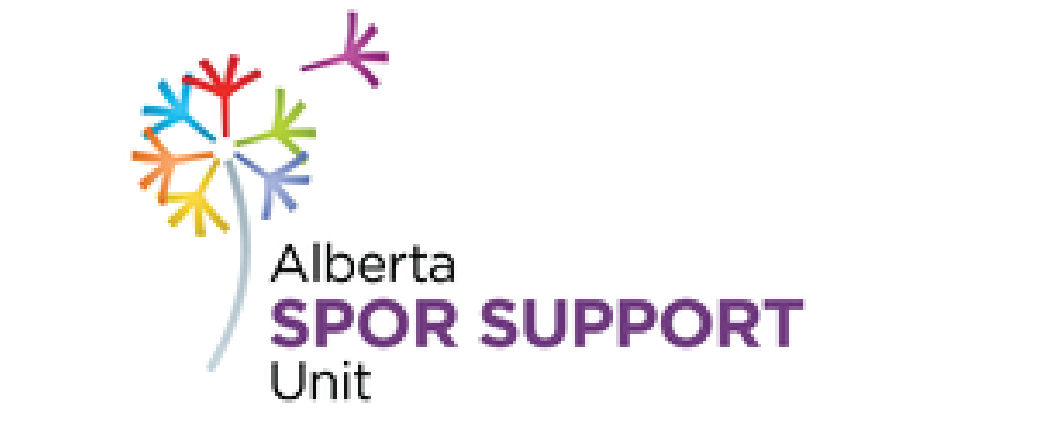 COVID-19 Tracker
Amid the pandemic, it is important for both public health and citizens to have access to real-time data that provides information about COVID-19, including the number of cases occurring and the age groups it is affecting. The COVID-19 Tracker is an interactive tool created to help ensure Albertans and Canadians quickly see COVID-related changes in their area.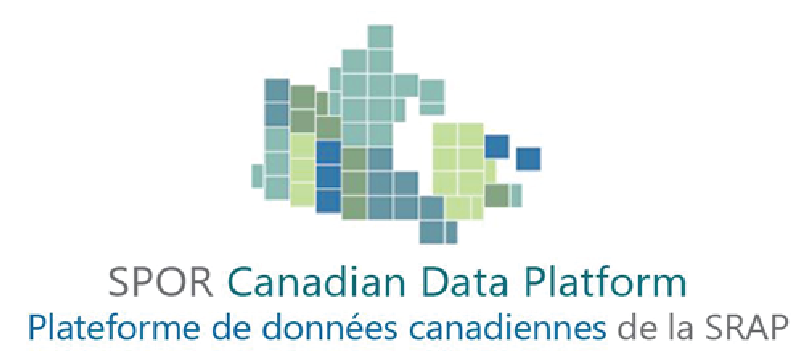 COVID-19 Resources
The SPOR CDP created a resource page with information and updates on resources and supports for COVID-19-related multi-jurisdictional research, including resources and status updates on HDRN Canada organizations with COVID-19 test results data and analyses/model/studies.

Patient Partner Open Forum: COVID-19 & living with diabetes
Diabetes Action Canada (DAC) held open forums with Patient Partners through video/teleconference to answer questions and concerns regarding the risks for people living with diabetes and other chronic diseases. The Frequently Asked Questions (FAQs) from these discussions are available online.

Patient Partner Sharing Circles
The Can-SOLVE CKD Patient Governance Circle and Indigenous Peoples' Engagement and Research Council are hosting sharing circles at which patient partners discuss the impact of COVID-19 and receive support from Network staff.

Best Practices for Virtual Patient Engagement
Keeping Patient Partners engaged is always important, but during a pandemic it can be challenging to maintain a connection. To overcome potential communication obstacles, SCPOR worked with their Patient Partner Advisory Council to put together Best Practices for Virtual Patient Engagement, highlighting tips to ensure the relationship between Patient Partners and researchers remains strong.

Quick Weekly Primary Care Surveys
The Primary and Integrated Health Care Innovations (PIHCI) Network, in partnership with the Larry A. Green Center, has launched a weekly Canadian Quick COVID-19 Primary Care Survey. A summary of the frontline primary care clinicians' experience with COVID-19 is generated from the survey results. Reports available online.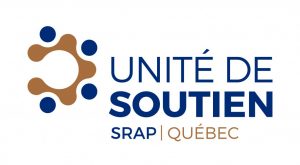 RéaffectMD platform
The RéaffectMD platform (in French only) tracks and redeploys physicians across the province to meet needs arising from the COVID-19 pandemic. Developed in April 2020 in collaboration with the data access component of the Unité de soutien SRAP du Québec, the platform already has over 2,000 users.

COVID-19 Evidence Network to support Decision-making
With the support of the Ontario SPOR SUPPORT Unit, McMaster Health Forum and the Public and Patient Engagement Committee jointly co-lead the secretariat for the COVID-19 Evidence Network to support Decision-making (COVID-END) to help coordinate and reduce duplication of COVID research, knowledge synthesis and other activities. Support policymakers in low-, middle- and high-income countries working to address public-health measures; clinical management; health-system arrangements; and economic and social responses to the COVID-19 pandemic.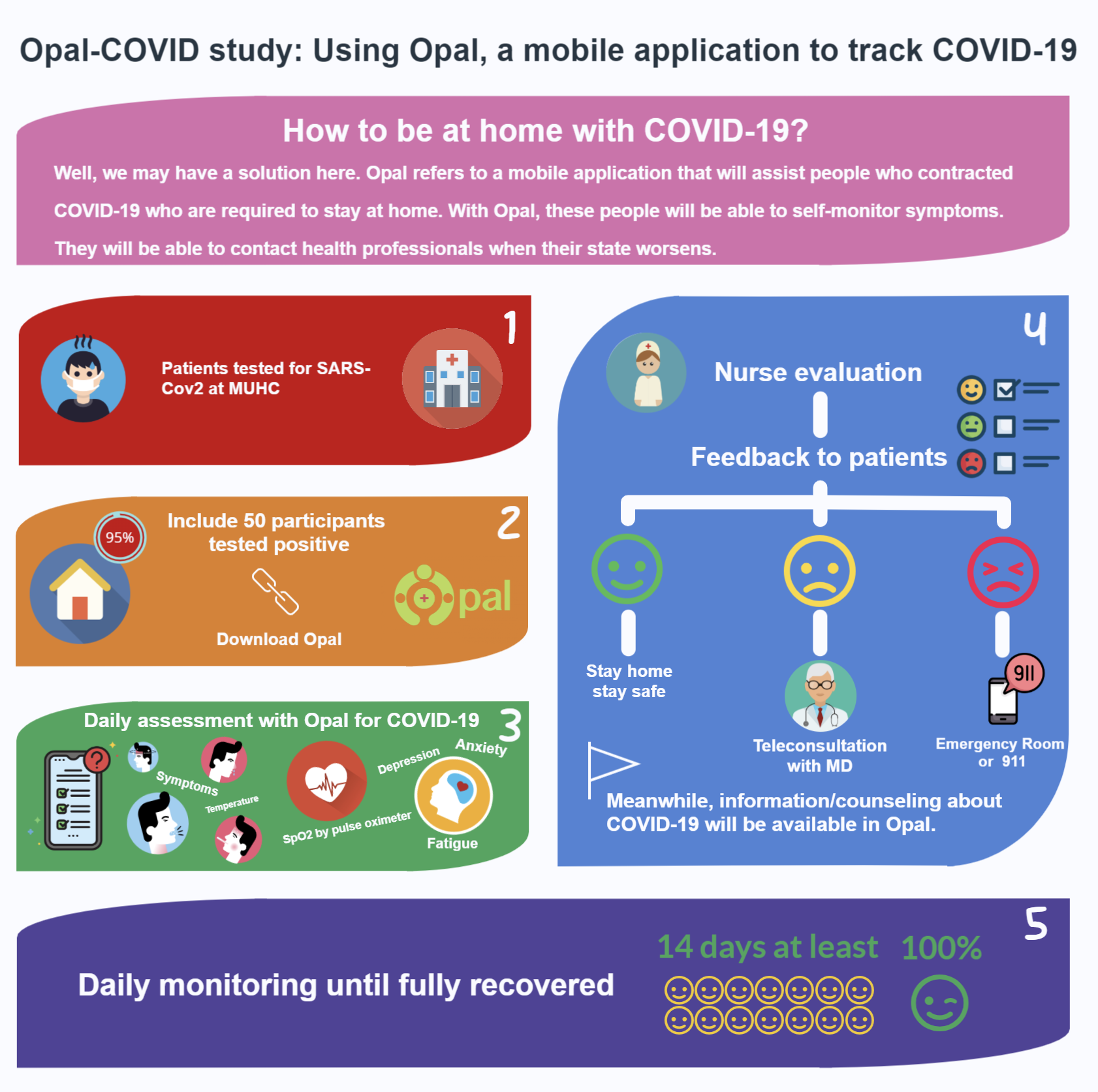 Innovative Clinical Trials - Opal-COVID study: Using Opal, a mobile application to track COVID-19
In collaboration with involved healthcare professionals and a patient advisory committee, this study tests the feasibility of using the Opal smartphone app to daily capture self-reported physical and psychological symptoms and vital signs among 50 self-isolating COVID-19 patients. A healthcare team at Montreal's MUHC will remotely monitor their condition and offer advice and teleconsultations, as needed.
COVID Disability Q: Proposed & Co-led by Patient Partners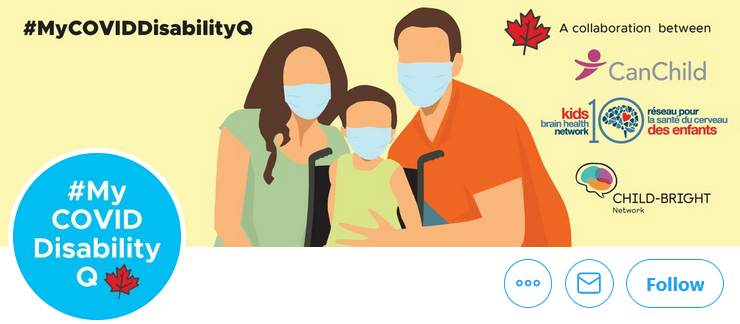 CHILD-BRIGHT, and collaborators, developed a Twitter Q&A hub for Canadian children and youth with disabilities known as 'My COVID Disability Q'. Youth and their family members are invited to ask Canada's disability experts questions relating to disabilities and the ongoing COVID-19 situation. This initiative was proposed and is co-steered by patient partners.

In response to a question raised, CHILD-BRIGHT collaborated with the SEA on a rapid review to improve assessment of risk of COVID-19 for children with brain-based developmental disabilities. Co-authored by a youth and two parents, the results were shared via a report, a one-page research brief, and an infographic for families.
SPOR Innovative Clinical Trials (iCT)
iCT Mentorship Chairs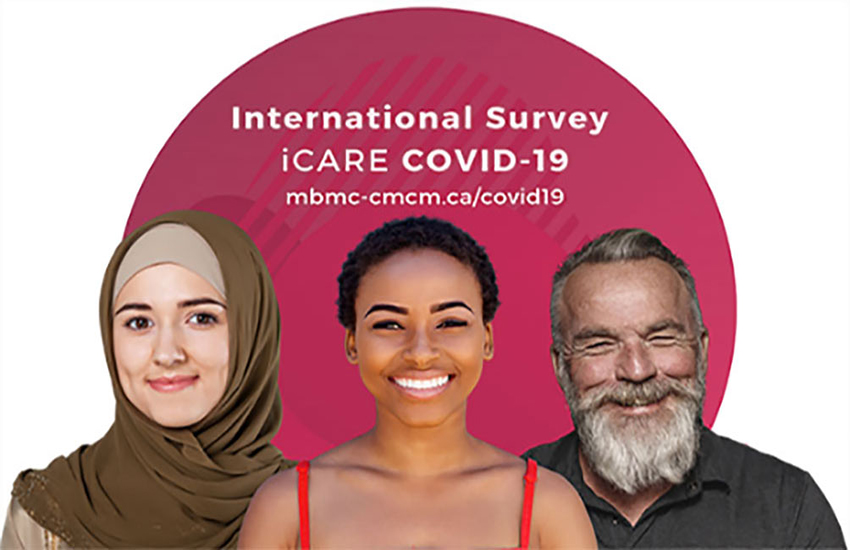 iCARE Survey (Dr. Simon Bacon)
The iCARE study is an ongoing international study exploring people's awareness, attitudes, and behaviours as they relate to the COVID-19 policies, as well as the impacts that COVID-19 is having on their physical and mental health, financial situation, and quality of life.
Rewarding Success Initiative
Canadian COVID-19 Emergency Department Registry (Dr. Corrine Hohl)
The Canadian COVID-19 Emergency Department Registry is a population-based registry that is rapidly accruing high-quality data on patients that present to Canadian emergency departments with suspected or confirmed COVID-19. Registry data will be used to derive, validate, and implement clinical decision rules, evaluate diagnostic tests, and complete studies to inform the pandemic response.
iCT Multi-Year Grants
REMAP-CAP Study on Hydrocortisone for COVID-19 Patients (Dr. John Marshall)
The Randomized Embedded Multifactorial Adaptive Platform Trial in Community-Acquired Pneumonia (REMAP-CAP) funded by the CIHR-SPOR Innovative Clinical Trials Program, has recruited almost 1700 patients with COVID-19 worldwide. REMAP-CAP reported its first results in September, showing that treatment with hydrocortisone, a corticosteroid, improves the chances for survival for the most severely ill COVID-19 patients (those admitted to an ICU).
Require additional information?
Contact us: SPOR-SRAP@cihr-irsc
Date modified: