COVID-19 and Near-Term Research : Expert Advisory Panel (EAP)

COVID-19 and Near-Term Research : Expert Advisory Panel (EAP)
The COVID-19 and Mental Health (CMH) initiative has formed an external Expert Advisory Panel (EAP) to identify and advise on knowledge gaps related to mental health and the COVID-19 pandemic. The panel will advise the Canadian Institutes of Health Research (CIHR), Health Canada (HC) and the Public Health Agency of Canada (PHAC) on how to access and mobilize the best evidence to support mental health systems and services in Canada.
EAP Members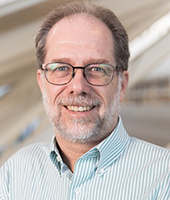 Dr. Samuel Weiss (Co-Chair)
Scientific Director, CIHR Institute of Neurosciences, Mental Health and Addiction
Dr. Samuel Weiss is a professor in the Departments of Cell Biology & Anatomy and Physiology & Pharmacology at the University of Calgary Cumming School of Medicine. He is the founder and was the inaugural Director of UCalgary's Hotchkiss Brain Institute. As the Scientific Director of CIHR-INMHA, Dr. Weiss works with the Canadian neurosciences, mental health and addiction communities to identify research priorities, develop research funding opportunities, build partnerships and translate research evidence into policy and practice to improve the health of Canadians and people around the world. Read more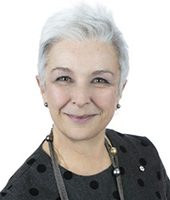 Dr. Catherine Zahn (Co-Chair)
President and CEO, Centre for Addiction and Mental Health
Dr. Zahn is a Professor in the University of Toronto Faculty of Medicine and a Fellow of the Royal College of Physicians and Surgeons of Canada. She is a Fellow and former board member of the American Academy of Neurology, and has made numerous contributions to health care in Ontario through her leadership in hospital integration, technology assessment, chronic disease management, stroke care coordination and mental health care system improvement. Read more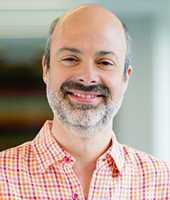 Dr. Stéphane Bouchard
Canada Research Chair in Clinical Cyberpsychology and Professor, Department of Psychoeducation and Psychology, Université du Québec en Outaouais
Creator of the UQO Cyberpsychology Laboratory, which includes an immersive arch unique in the world for mental health research, Professor Bouchard and his team, made up of professionals and students, are currently working to develop treatments for anxiety disorders more complex than just phobias, likegeneralized anxiety and obsessions/compulsions. Read more (only in French)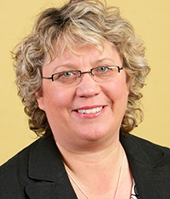 Dr. Penny Corkum
Professor, Clinical Psychology, Department of Psychology and Neuroscience, Dalhousie University
Dr. Corkum is a Registered Psychologist as well as an Associate Professor of the Clinical Psychology Program in the Department of Psychology at Dalhousie University and is cross-appointed in the Department of Psychiatry, Faculty of Medicine. She is also the Director of Research and Training at the ADHD Clinic, Colchester Regional Hospital and Scientific Staff at the IWK Health Centre. Her clinical, research and teaching is in the area of child psychopathology. Particular areas of interest are ADHD and sleep problems in elementary-school aged children. Read more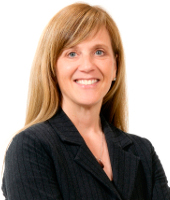 Dr. Heather Hadjistavropoulos
Professor of Psychology, University of Regina and Founder/Director, Online Therapy Unit
At the University of Regina, Dr. Hadjistavropoulos has an active research program in the area of clinical health psychology, teaching both graduate and undergraduate students, and is the Founder and Director of the Online Therapy Unit. She held the position of Associate Director, Clinical Research and Development in the former Regina Health District, gaining substantial experience leading decision-makers, service providers, and students in health services research endeavors and developing evidence-based recommendations to improve health care. Read more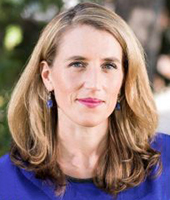 Dr. Kim Hellemans
Department Chair, Department of Neuroscience, Carleton University
Dr. Hellemans is a teaching professor and Chair of the Department of Neuroscience at Carleton University. She received her master's degree and Ph.D. from Queen's University, where her research focused on understanding the biological basis of drug addiction. With a special interest in science communication and knowledge translation, she has produced several animations on topics related to neuroscience, addiction and mental health. Her current research is focused on understanding the links between cannabis use, stress, and mental health among university students. Read more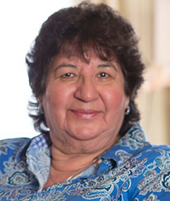 Mae Katt
Primary Health Care Nurse Practitioner
Mae holds an Honours Bachelor of Science degree in Nursing, Master of Education (Curriculum Specialty) and an Honorary Doctorate of Laws degree from Trent University. Her diverse nursing career includes mental health and substance use treatment, adolescent health, maternal and child health and community health. She has a strong health policy and research background in community development, youth suicide, early psychosis, cancer care, health human resources and acquired brain injury.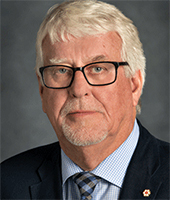 Dr. Perry Kendall
Co-Interim Executive Director, BC Centre on Substance Use
As the province's former Provincial Health Officer, Dr. Kendall was a leading voice in calling for public health approaches to substance use. During his term he advocated for the expansion of harm reduction, most notably the establishment of Insite, the first legal supervised injection site in North America. He also declared the public health emergency in response to the province's unprecedented overdose crisis. Read more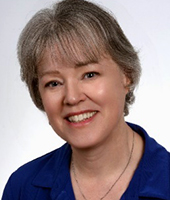 Dr. Suzanne King
Researcher, Douglas Research Centre and Professor, Department of Psychiatry, McGill University
Dr. King studies developmental psychopathology, and the developmental origins of health and disease. In the past, she has used retrospective research with schizophrenia patients and controls. Currently, her work is focused on 3 prospective longitudinal studies of children who were exposed to maternal stress in utero as the result of a natural disaster: The Quebec ice storm of 1998; Iowa floods of 2008; and Queensland floods in Australia in 2011. Developmental outcomes include cognitive development, physical development, behavioral development and motor development. Read more
Dr. Paul Kurdyak
Director, Health Outcomes and Performance Evaluation, Institute for Mental Health Policy Research and Medical Director, Performance Improvement, CAMH
Dr. Kurdyak studies clinical epidemiology and health service utilization. His work provides better understanding for the determinants of and barriers to treatment for mental illnesses; explores the relationship and interaction between chronic medical and mental illnesses; and develops methodology expertise in observational research design as it relates to the study of mental health epidemiology. He is also Lead of the Mental Health and Addictions Research Program at the Institute for Clinical Evaluative Sciences (ICES). Read more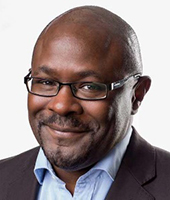 Dr. Kwame McKenzie
CEO, Wellesley Institute and and Director of Health Equity, Centre of Addiction and Mental Health.
Dr. Kwame McKenzie is an international expert on the social causes of illness, suicide and the development of effective, equitable health systems. He is a Professor of Psychiatry at University of Toronto, sits on the National Advisory Council on Poverty, is a policy advisor, clinician and academic with over 200 papers and 5 books. He works across a broad spectrum to improve population health and health services. Read more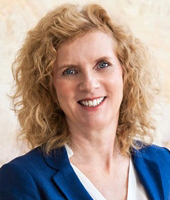 Dr. Cheryl Regehr
Vice-President and Provost, University of Toronto
Former Dean of the Factor-Inwentash Faculty of Social Work, she is a Professor in the Faculty of Social Work, and has cross-appointments to the Faculty of Law and the Institute for Medical Sciences at University of Toronto. Her practice background includes over 20 years of direct service in forensic social work and emergency mental health and in the administration of mental health program and in the administration of mental health programs, specializing in civil litigation and criminal court assessments of trauma victims and violent offenders, and organizationally based trauma interventions. Read more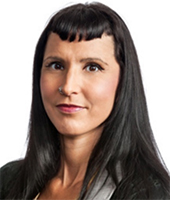 Dr. Suzanne Stewart
Associate Professor of Indigenous healing, Counselling Psychology, OISE/University of Toronto and Chair, Indigenous Education Network
Suzanne is a member of the Yellowknife Dene First Nation. Research and teaching interests include Indigenous mental health and healing in psychology (homelessness, youth mental health, identity and work-life development), and Indigenous pedagogies in teacher education and higher education and psychotherapy practice/training. She is also Chair of the Aboriginal Section of the Canadian Psychology Association and is committed to advancing Indigenous healing issues through the discipline of psychology. Read more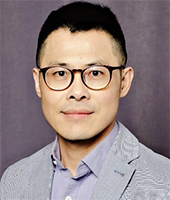 Dr. Yanbo Zhang
Associate Professor, Department of Psychiatry, University of Alberta
Dr. Zhang is currently appointed as Associate Professor in the Department of Psychiatry in the Faculty of Medicine & Dentistry. His research is primarily focused on the impacts that psychiatric medications and brain stimulation treatments have on brain development and brain recovery or repair. Dr. Zhang is particularly interested in exploring the potential treatment benefits of novel therapies such as medical cannabis and low field magnetic stimulation (LFMS). Read more
Date modified: