COVID-19

Cutting through the noise: How research can help public health authorities communicate clearly during a pandemic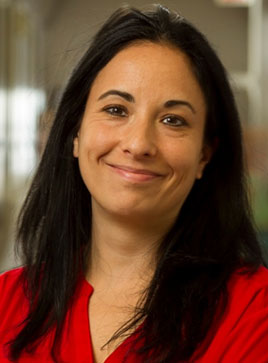 Clear communication is always needed during a crisis—and the COVID-19 pandemic is no exception. As the virus sweeps across the globe, however, public health authorities charged with sharing official details and scientific evidence often have to compete with the speculation, out-of-context stories, and outright lies that appear on social media platforms or in mass media.
Unfortunately, communicating to the public is not as easy as making a statement and expecting positive change—especially when the audience has diverse opinions, backgrounds, and lifestyles. With more than 90,000 reported COVID-19 cases in Canada as of late May 2020, there is enormous pressure for public health authorities to communicate in ways that will resonate with Canadians, thereby ensuring that they are equipped and motivated to take the necessary steps to reduce the spread of the disease and protect their overall well-being.
Dr. Ève Dubé, a visiting professor in the Department of Anthropology at Université Laval, is working on a research project that could help. By conducting quantitative and qualitative research to assess better ways for public health authorities to communicate information regarding COVID-19, her goal is to document what works in order to help these experts gain and maintain the trust of Canadians.
Dr. Dubé's team will first examine comments posted online by the Canadian public regarding COVID-19, counting them and then analyzing common areas of concern. Then, later this fall, she will interview members of the Canadian public to find out if their interpretations of scientific information related to the disease have changed. Her team will also interview COVID-19 public health professionals and health care providers in order to get a better sense of how Canadians used information about the disease to support their health choices (such as determining how to seek care or accept treatment).
All of this information will help public health authorities develop more effective ways to share pertinent facts and evidence-based advice through more effective new communication interventions—such as using TikTok and Instagram to reach Canadian youth rather than traditional information dissemination tools.
"Current fears regarding COVID-19 can be more dangerous than the virus itself," says Dr. Dubé. "Lack of public understanding about the disease has generated this fear through speculation and xenophobic posts online regarding people of Asian descent. We have recently seen an increase in the number of negative posts about the elderly, travelers, and young people, as well. By collaborating with national and international researchers who have similar ambitions, our project will hopefully motivate Canadians to reject unfounded rumours regarding COVID-19 and instead accept accurate and trusted information from public health authorities that will save their lives."
Date modified: