Opioid Crisis Knowledge Synthesis End of Grant Workshop summary
In Canada, the dramatic and increasing number of opioid-related fatal and non-fatal overdoses is a national public health crisis.Footnote 1 The Government of Canada has committed to take action on Canada's opioid crisis through a targeted public health emergency response that is supported by a strong evidence base.Footnote 2 In spring 2018, CIHR invested $1.85M to fund 22 Knowledge Synthesis grants in order to address the urgent evidence needs of knowledge users within the context of the Canadian Drugs and Substances Strategy.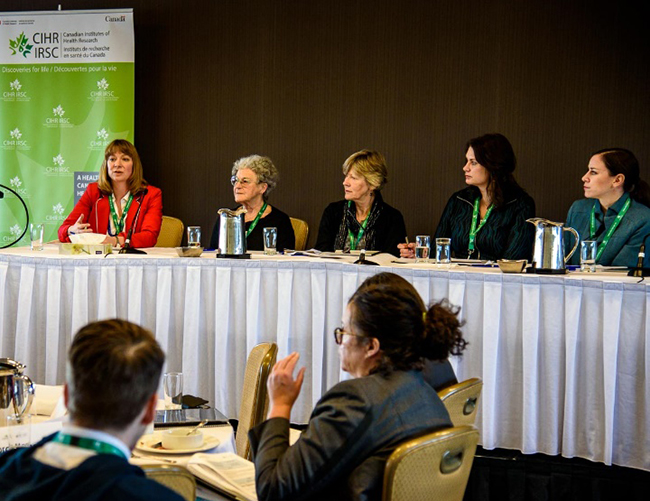 Knowledge syntheses are the cornerstone of knowledge translation. They summarize scientific literature into knowledge that is reliable, relevant and accessible for knowledge users. Instead of focusing on individual studies, knowledge syntheses provide decision makers with global evidence on a specific topic, which minimizes the risk of bias and error that may accompany decisions based on insufficient or premature evidence. Results of knowledge syntheses are contextualized with information provided by knowledge users and decision makers in order to develop context-specific solutions for complex problems.
On January 22, 2019, the Canadian Institutes of Health Research (CIHR), in partnership with the Canadian Centre on Substance Use and Addiction (CCSA), hosted the Opioid Crisis Knowledge Synthesis End of Grant Workshop, bringing together 72 researchers, policy makers, community members and other knowledge users. The Opioid Crisis Knowledge Synthesis workshop int ended to:
Increase the application of knowledge generated through projects related to policy and decision-making, in order to address the most urgent elements of the opioid crisis, including opioid-related mortality rates and associated harms;
Examine potential barriers and facilitators to implementation; and
Explore considerations related to sub-populations and social determinants of problematic opioid use.
Each of the 22 project teams provided a brief summary of their work, including relevance and key findings. Their presentations were categorized into three sessions: Harm Reduction, Vulnerable Populations and Social Determinants of Health, and Opioid Use Disorder: Treatment and Prescribing Practices. Each session was followed by a panel discussion with stakeholders who expressed their thoughts and perspectives on the work discussed.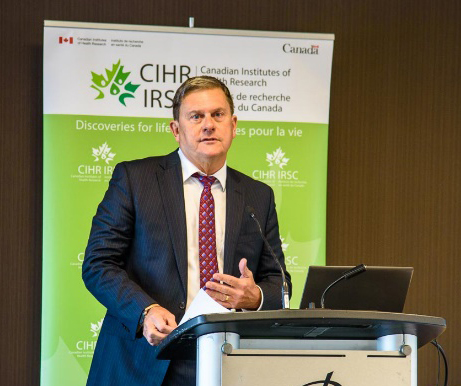 The workshop provided a forum for rich discussions and interactions between researchers and knowledge users. The need for more activities to facilitate dialogue and knowledge exchange was highlighted, and it was noted that researchers and policy makers should not separate the pain community from the substance use community, as each face the same risks and concerns of addiction and care. All were encouraged to think beyond pharmacological interventions for the treatment of substance use disorder and to include behavioural and physical therapies, which have been shown to provide positive results. It was also stressed that these treatments should be accessible and affordable. Participants also heard the importance of treating those with substance use disorder with compassion and support to regain function and to remain socio-culturally connected. Participants urged the government to consider these aspects in the development of short-term priorities related to the opioid crisis as well as within the long-term planning for harm reduction, prevention and treatment efforts related to opioid use.
The full workshop program is available upon request, please contact: support-soutien@cihr-irsc.gc.ca.
Date modified: