Allana LeBlanc
Health System Impact Fellow Profile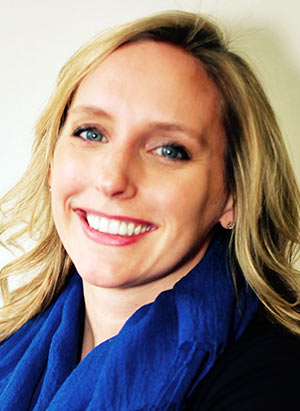 Name:

Allana LeBlanc

Host Partner Organization:

Ottawa Model for Smoking Cessation, University of Ottawa Heart Institute

Name of Host Partner Organization Supervisor:

Dr. Andrew Pipe

Location (city, province):

Ottawa, Ontario

Academic Institution:

University of Ottawa

Name of Academic Supervisor:

Dr. Robert Reid

Duration of Fellowship:

2 years
Title of Fellowship / Program of Work:

STAMPS: Setting priorities for Tobacco and Marijuana treatment in Professional practice Settings

Contact Information:

Email address: allanagwleblanc@gmail.com, alleblanc@ottawaheart.ca
Telephone: 613-619-1884
Social media page(s): Twitter: @AllanaLeBlanc
Biography
I completed my PhD in Population Health at the University of Ottawa, my masters (MSc) in the School of Kinesiology and Health Studies at Queen's University, and my undergraduate degree (BScH) in the Department of Biology at Acadia University. I am a Certified Exercise Physiologist with the Canadian Society for Exercise Physiology, have Level 2 certification with Exercise is Medicine Canada, am a Certified Clinical Exercise Physiologist with the American College of Sports Medicine (ACSM), and a Physical Activity in Public Health Specialist with the ACSM/National Physical Activity Society. Over my short research career I published over 45 articles, an h-index of 20, and over 5600 citations (Google Scholar, September 2017). I believe the Health Impact Fellowship provides an excellent balance between research and clinical work and I am excited to gain experience with a health service institution.
Fellowship Program of Work
Housed at the University of Ottawa Heart Institute, the Ottawa Model for Smoking Cessation (OMSC) provides support for over 400 clinics across Canada and around the world. The OMSC is a systematic, comprehensive approach to treating tobacco dependence. Over the past few years there have been increasing reports that many tobacco smokers are also cannabis (marijuana) users. As the most widely used illicit drug in the world, marijuana is a mainstay in Canadian society. A third of young people have used it in the past year, and 53% of Canadians having tried it in their lifetime. With the impending legalization of marijuana, there is an urgent need to better understand the relationships between tobacco and cannabis smoking, particularly with respect to their interaction in the context of attempts in smoking cessation (e.g., does co-use of marijuana help or hinder a person's attempts in becoming smoke free?). Further, as the health effects of cannabis are largely unknown, we need to study the additive (or amplified) health risks (or benefits) of tobacco and cannabis co-use from a patient perspective. My Fellowship program will look at Setting priorities for Tobacco and Marijuana treatment in Professional practice Settings (STAMPS). I aim to conduct a comprehensive review of cannabis in Canada, and develop patient resources to aid in cannabis dependence. As the founder and medical director of the OMSC, Dr. Andrew Pipe will be my Primary Supervisor. As co-founder of OMSC, and Professor in the Department of Medicine at the University of Ottawa, Dr. Robert Reid will be my Academic Supervisor.
Date modified: