Message from the Minister of Health – SPOR Summit 2018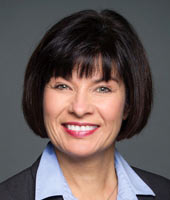 Welcome to the Strategy for Patient-Oriented Research (SPOR) Summit 2018!
Since its inception, SPOR has been helping to make Canada a world leader in patient-oriented research, by adding valuable patient voices to our research enterprise. By engaging patients, their caregivers, and families as partners in the research process, we are ensuring that studies focus on patient-identified priorities. In doing so, we are transforming the role of patients into proactive partners who are shaping health research and health care.
The theme of this year's Summit is "Mapping the Progress of Patient-Oriented Research in Canada". With the SPOR initiative reaching its halfway point, now is an opportune time to reflect on the progress made to date – to take stock of lessons learned, to reflect on successes, and to find new ways of empowering patients going forward.
Over the coming days, you will have the opportunity to share your knowledge and experiences, highlight achievements, and hear from experts working in this field. You will also have the opportunity to participate in panel discussions, plenary and poster sessions, and network with like-minded individuals who share a passion for patient-oriented research.
Through our relationships with partners, SPOR has truly become a national initiative, and I wish to thank all of you who have helped to build this Canadian success story. I would especially like to thank the provinces and territories, philanthropic organizations, academic institutions, and health charities that believed in the vision of SPOR and worked hard to make it a reality.
On behalf of the Government of Canada, I wish you a productive and inspiring Summit 2018!
Ginette Petitpas Taylor
Minister of Health
Date modified: