Reforming health care by sharing best practices
Health research discoveries often lead to new and improved treatments and practices. When these occur, it is important that doctors be informed so that they can provide their patients with the best possible care.
It is also important to inform doctors when new research findings demonstrate that old treatments are no longer needed.
In Newfoundland and Labrador, the provincial SPOR SUPPORT Unit (NL SUPPORT) is facilitating this process through a collaboration with Memorial University of Newfoundland, the Centre for Health Informatics and Analytics, and the medical community, including the Newfoundland and Labrador Medical Association.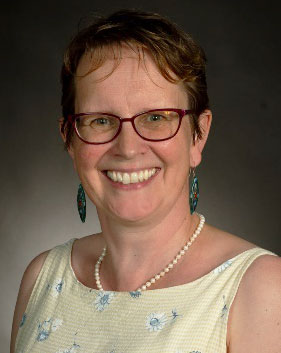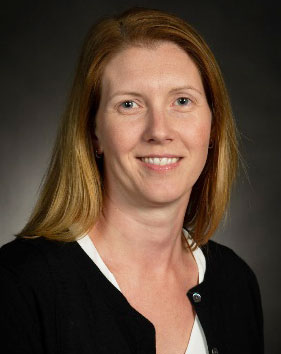 "The results we have achieved through this partnership have been truly remarkable," said Catherine Street, Administrative Director of NL SUPPORT. "Armed with the latest research findings, our doctors are now able to make evidence-informed decisions regarding the treatments they provide. By avoiding unnecessary treatments, we are saving a great deal of time, energy, and money."
While avoiding unnecessary costs was not the primary intention of this initiative, its success in this regard has been undeniable. As an example, in the Eastern Health authority, the elimination of six unnecessary biochemical tests (LDH, Urea, Creatine Kinase, AST, Uric Acid, Ferritin) resulted in annual savings of over $560,000.
"Many biochemical tests that were routinely conducted in the past are no longer needed in many instances," said Lynn Taylor, Manager of Memorial University's Quality of Care NL program. "As a result of sharing these best practices with family doctors, we have seen a significant decrease in the ordering of these tests, as well as savings of hundreds of thousands of dollars per year – money that can be put to better use elsewhere in our provincial health care system."
In addition to avoiding unnecessary costs, the reductions in prescribing medications and ordering tests are improving the quality of life of patients. "There is often a lot of stress and anxiety involved in undergoing a medical test," noted Ms. Street. "So eliminating that stress and anxiety has a significant impact on people's lives. It's an improvement that is difficult to measure statistically, but one we see very clearly in the real world."
The enthusiasm and engagement of Newfoundland and Labrador family doctors has also been vital to the success of this initiative. Several physicians have even become involved as "clinical leaders" who visit clinics in their area to have peer-to-peer conversations about the latest research evidence, their professional experiences, the challenges they face in their practice, and how best to support doctors who want to adopt these best practices.
"Family physicians have really done a phenomenal job of becoming more aware and making the changes in their own practice," said Ms. Taylor. "If the family doctors had not been on board, then none of this would have been possible. The Newfoundland and Labrador Medical Association has also been very supportive of this initiative and has helped us ensure that we get the right information to the right people."
Patients have also played an important role in the initiative by providing advice on how doctors should communicate this new information. Some individuals may expect to receive those traditional tests and treatments, and the feedback provided by patients via the NL SUPPORT Patient Advisory Council has helped to equip doctors with the information needed to have an informed discussion that alleviates their patients' concerns.
The initiative has also attracted the attention of the Newfoundland and Labrador Department of Health and Community Services, which has been impressed by NL SUPPORT's ability to facilitate improvements within the health care system. "At the heart of our approach to health care is better care through better management," said the Honourable John Haggie, Minister of Health and Community Services. "Our government has kept the budget for health care relatively steady at approximately $3 billion, despite increasing cost pressures. We have worked hard to maintain spending while improving access and outcomes, and initiatives and partnerships like SPOR are contributing to these goals. By putting research and best practices into the hands of physicians in close to real-time, we are realizing the positive outcomes that were intended with SPOR."
What is SPOR?
The Strategy for Patient-Oriented Research (SPOR) is a series of funding partnerships between the Canadian Institutes of Health Research, provinces and territories, philanthropic organizations, private industry, academic institutions, and health charities. At its core, SPOR is about providing the evidence needed to inform the development of health policies and improve the health care system. It is about putting scientific discoveries into practice, and producing the information decision-makers and health care providers need to improve care.
More information on the Newfoundland and Labrador SPOR SUPPORT Unit.
Date modified: