Executive management
Associate Vice-President, Research Programs - Operations
Adrian Mota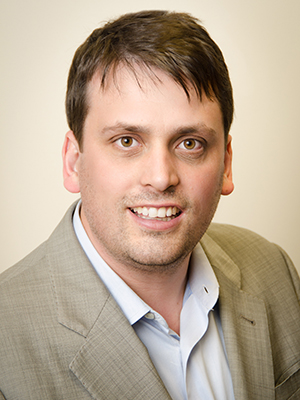 Adrian Mota is the Associate Vice-President, Research Programs - Operations, at the Canadian Institutes of Health Research (CIHR). In this role, he is responsible for ensuring that CIHR supports and advances the highest international standards of excellence in health research. A strong proponent of continuous improvement, Adrian encourages his teams to take evidence-based approaches to the development, enhancement, and implementation of CIHR's funding opportunities and peer review process.
Prior to joining CIHR's Executive Management Committee, Adrian was the Director General of the Operations Support branch, where he was responsible for CIHR's applicant and grant holder support services. These included CIHR's Contact Centre, applicant support platforms, funding opportunity quality assurance, grants and awards policies, post-funding administration, and data management systems.
Adrian first joined CIHR in 2005 and has held a variety of positions within the agency, including Acting Director of Knowledge Translation and Manager of Business Implementation. In the latter role, he led the design and implementation of large-scale reforms of CIHR's open funding competitions and peer review processes. He also led the development of new business systems aimed at strengthening CIHR's programs and policies.
Adept at both carpentry and automotive mechanics, Adrian began his professional career in the construction industry and is the proud owner of a 2001 Harley-Davidson Sportster and a completely rebuilt 1956 Triumph TRW. 
Adrian holds a Bachelor of Science in Biochemistry from the University of Ottawa.
Email: adrian.mota@cihr-irsc.gc.ca
Date modified: